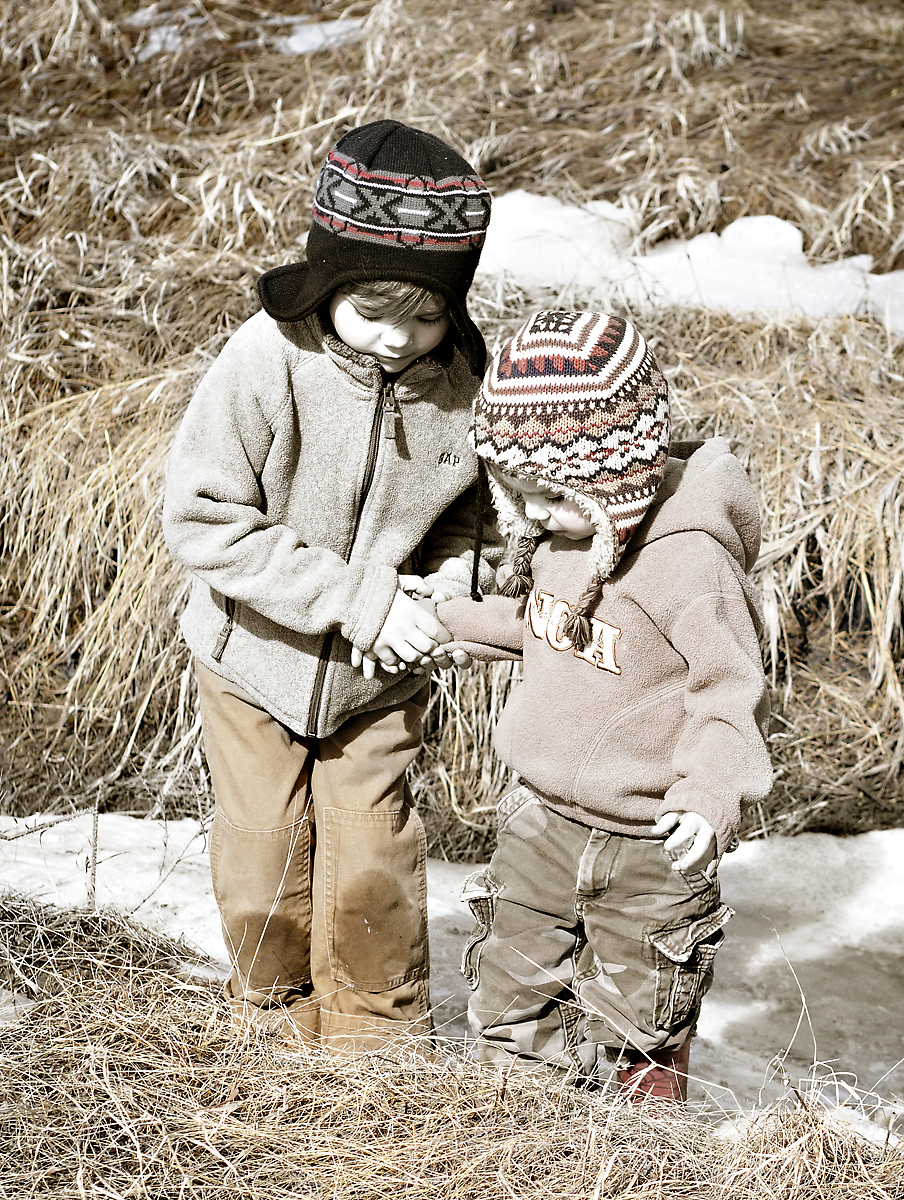 I captured this natural portrait of my boys last spring, as they were exploring puddles and ditches full of water, near Millarville. I brought my camera along on this lovely spring day, as we enjoyed the first warm days, the melting snow, and the promise of warmer days to come. 
 I think every child is fascinated by, and drawn to puddles. Our home, and a warm change of clothes were nearby, so I let them explore, and I was rewarded with this beautiful photo of Brodie helping his little brother up out of a deep ditch. I love how I captured his caring, and protective personality toward David. It instantly became a favourite family photograph. 
 After doing some editing, and muting some of the stronger colours in the photograph, I came up with what I feel is a gorgeous artistic lifestyle portrait of two brothers. I had it printed as an 11×14 Gallery Wrapped Canvas for our home, and I love looking at it every day.