Yesterday our family attended the High River Airshow, at the High River Regional Airport. It had been years since I attended an Airshow, so I was pretty excited.
I had the idea, rather last minute, to invite my brother down to see the show. He has his own plane, so he flew in for the afternoon, and we met him at the Okotoks Air Ranch Airport. As it often goes with last minute plans, we ended up cutting it short for arrival to the Airshow. Although we were technically on time for the show, the turnout was massive, and we ended up being stuck in one of several lines of vehicles, miles long, trying to get to the Airshow.
I was a bit disappointed, as I was very eager to see the Snowbirds up close, and hoped to capture some photographs of their spectacular act.  We did get to see most of their act from our further away vantage point, but we didn't quite get the show that we were hoping to see.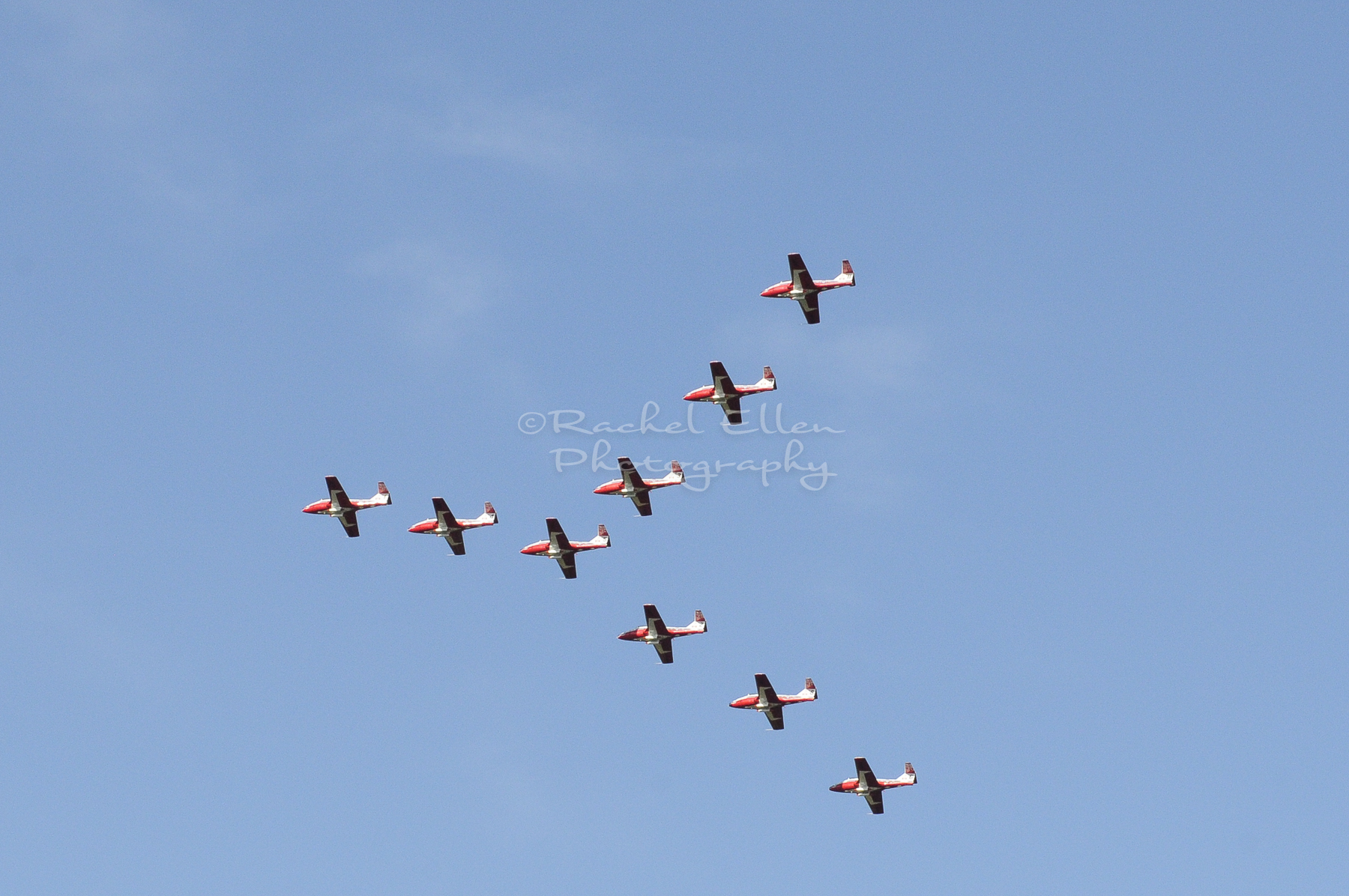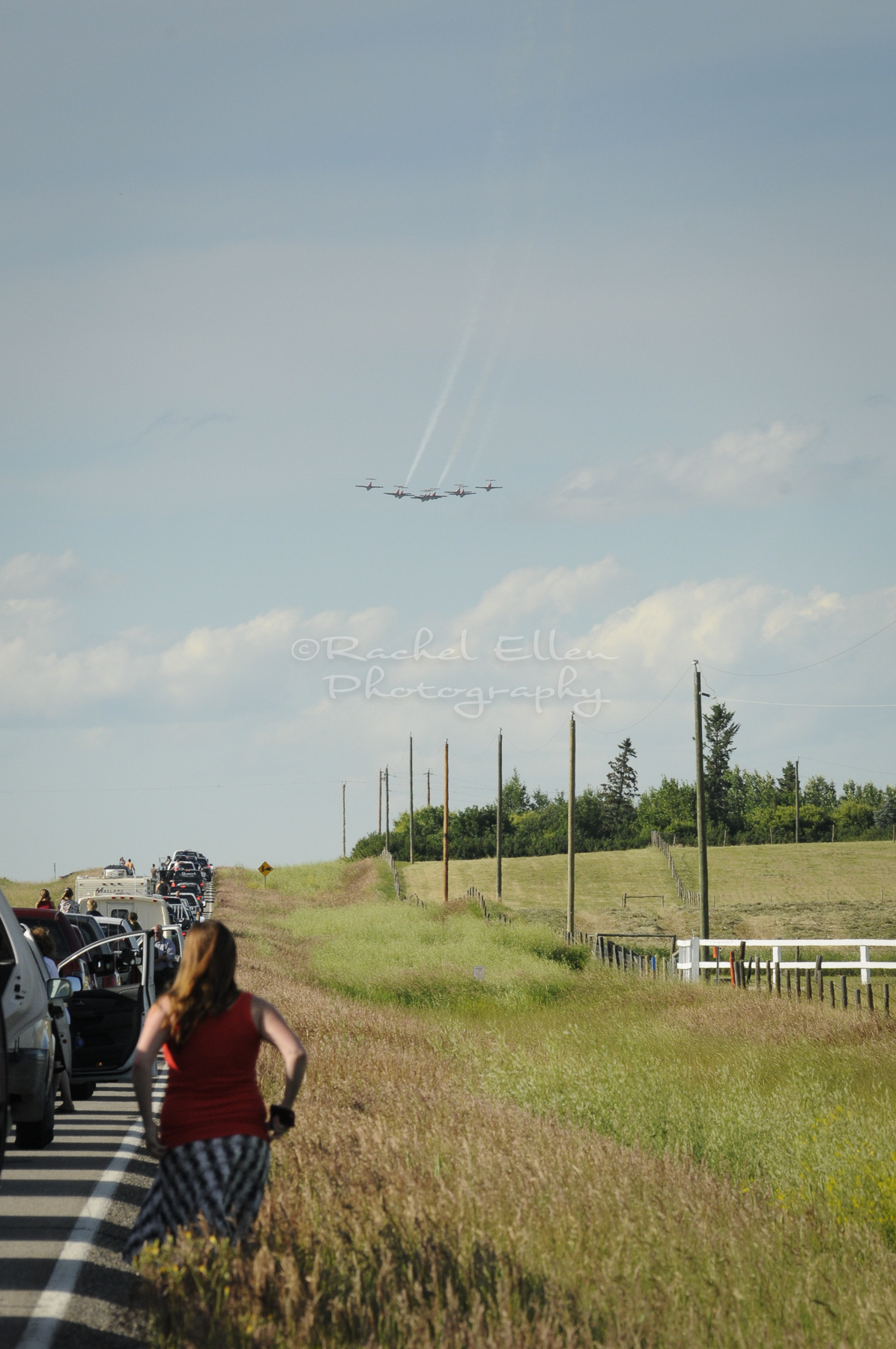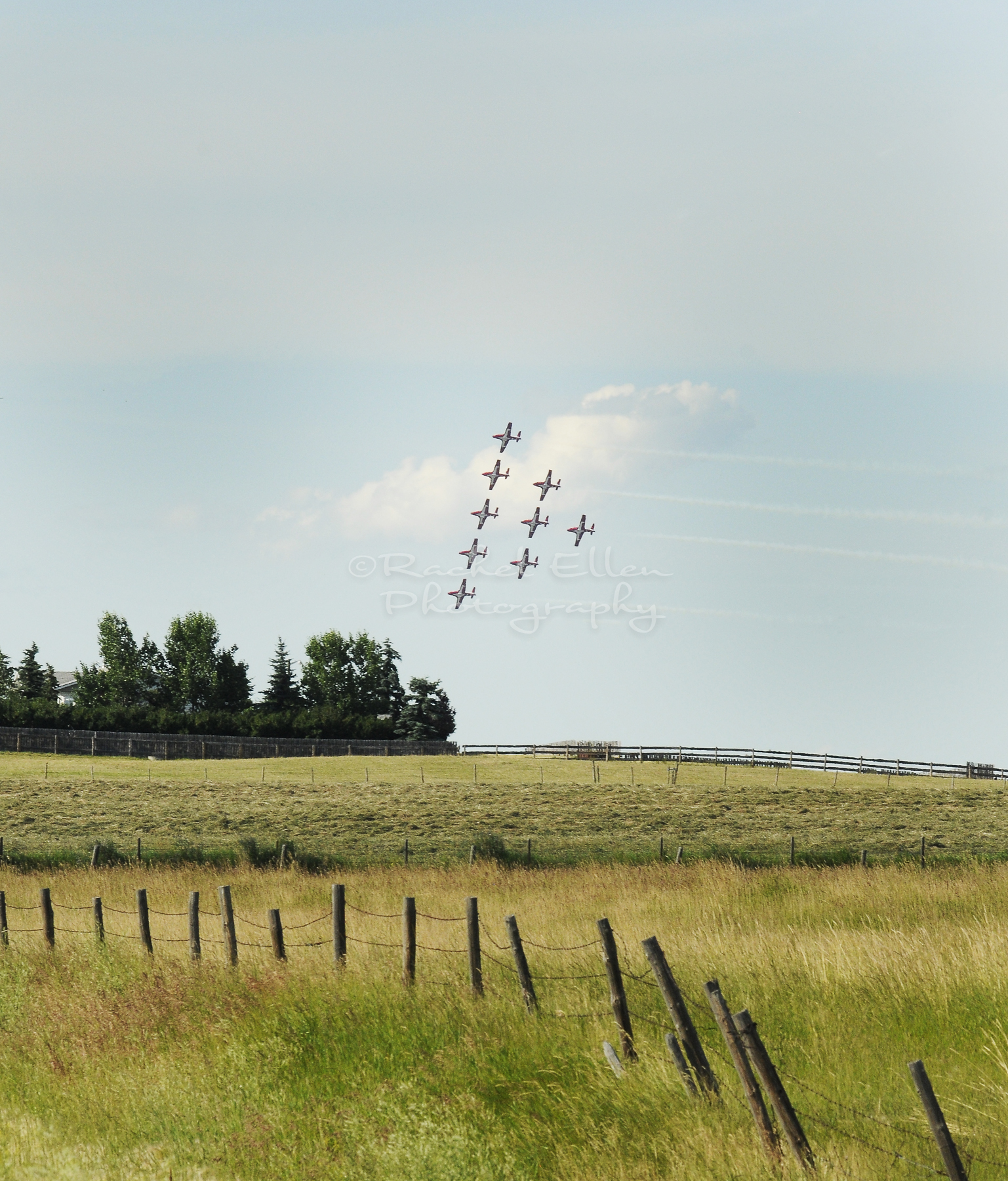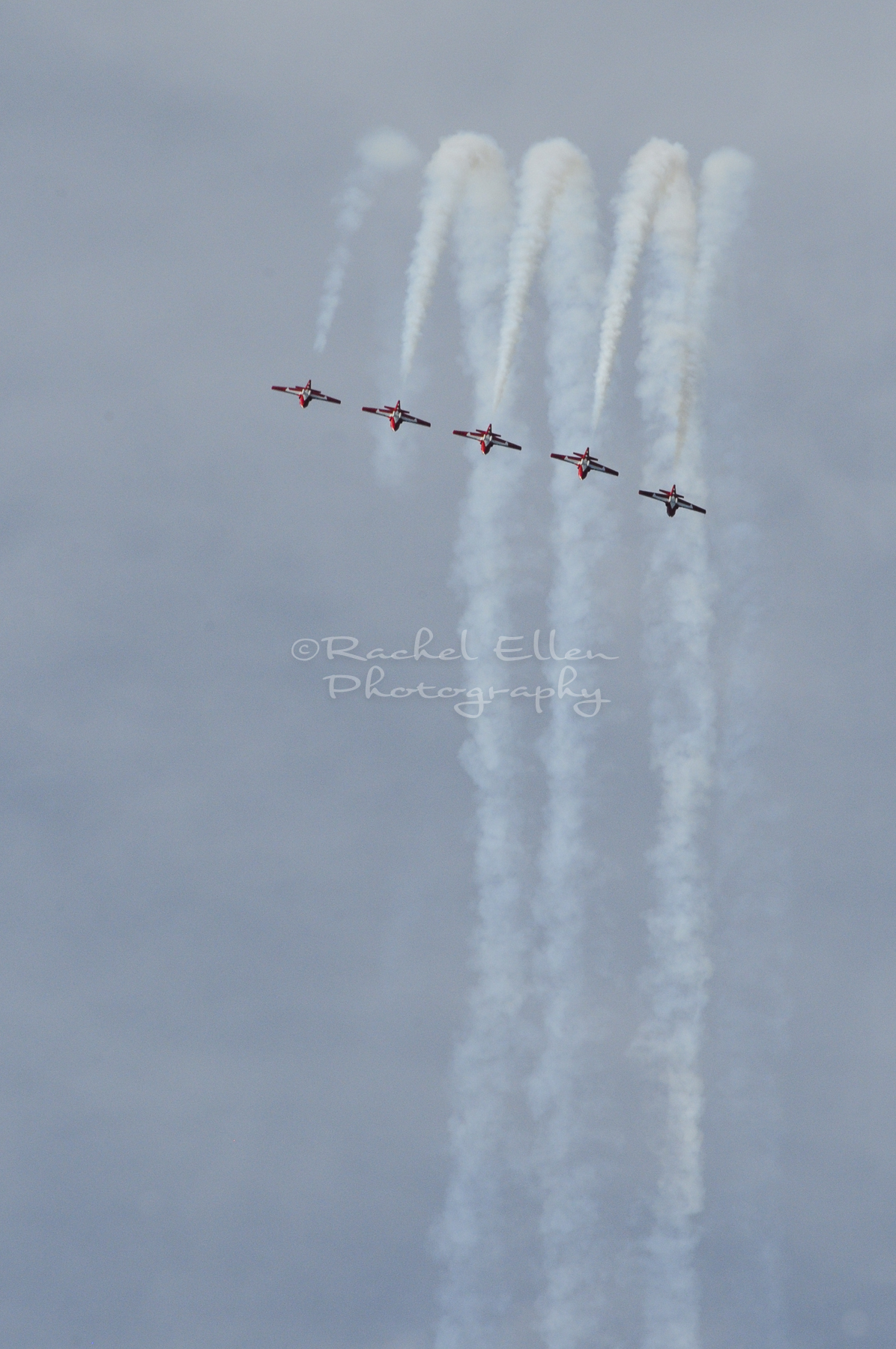 We did like seeing these baby hawks up close, in a tree by the side of the road, as we waited in line. They were a fitting prelude to the Skyhawks at the Airshow.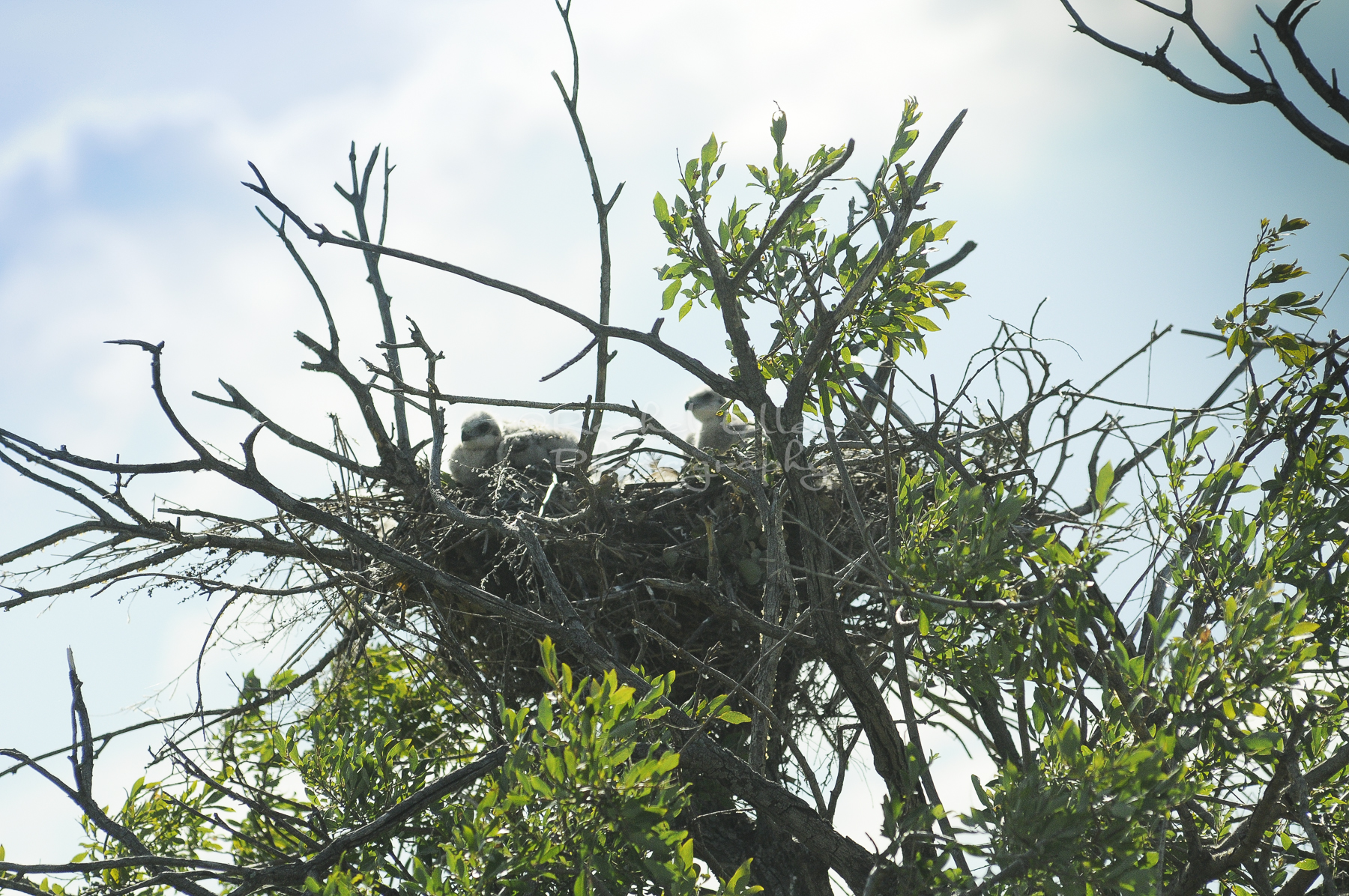 We were queued for an hour, before we finally made it onto the grounds. Luckily, there were still a few acts left.
The Skyhawks put on a good show!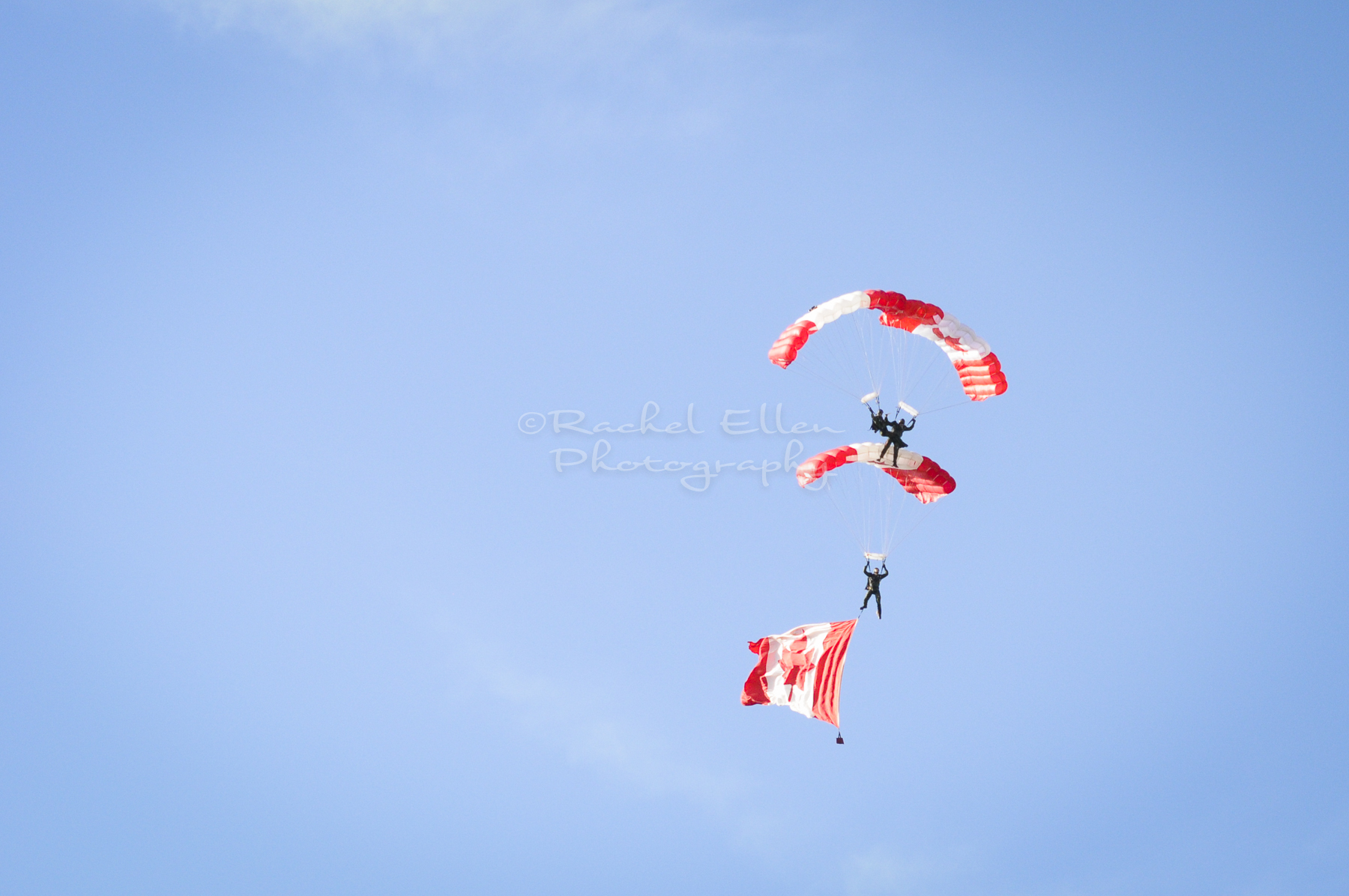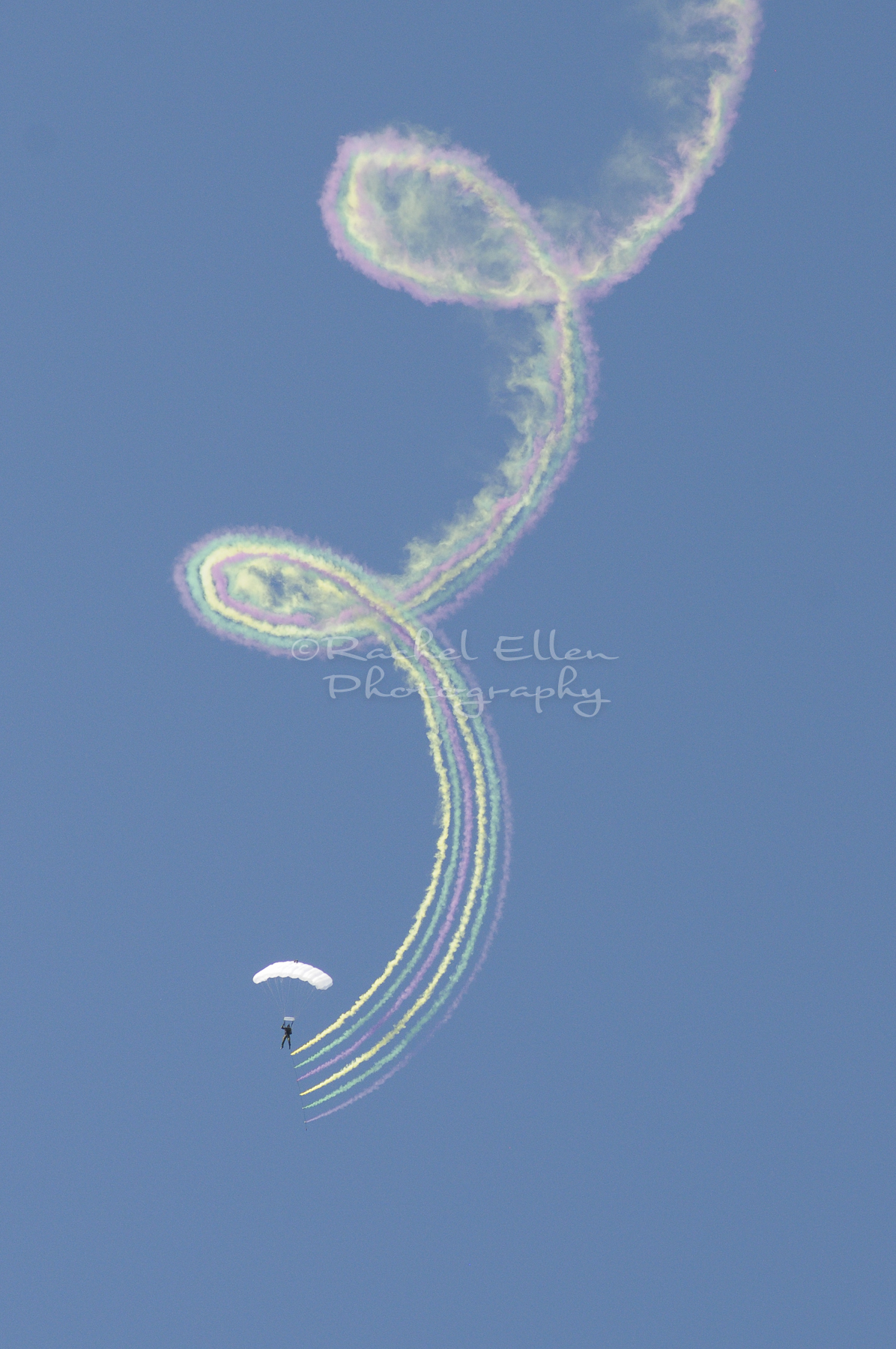 The Twin Otter was the plane the Skyhawks used to take them up.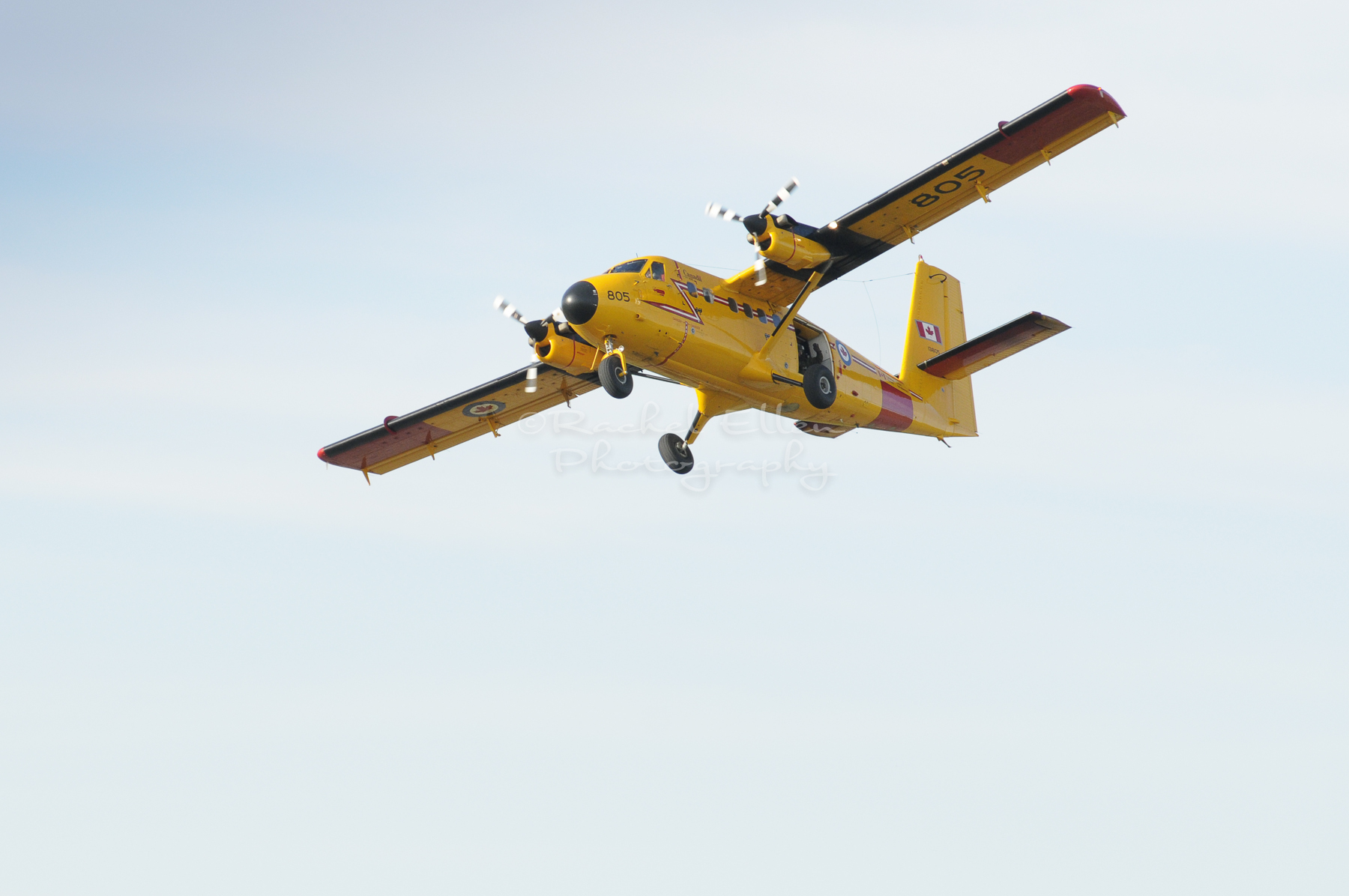 The F-18 Hornet is always exhilarating, and deafening, as it blasts by overhead, and you feel the jetwash.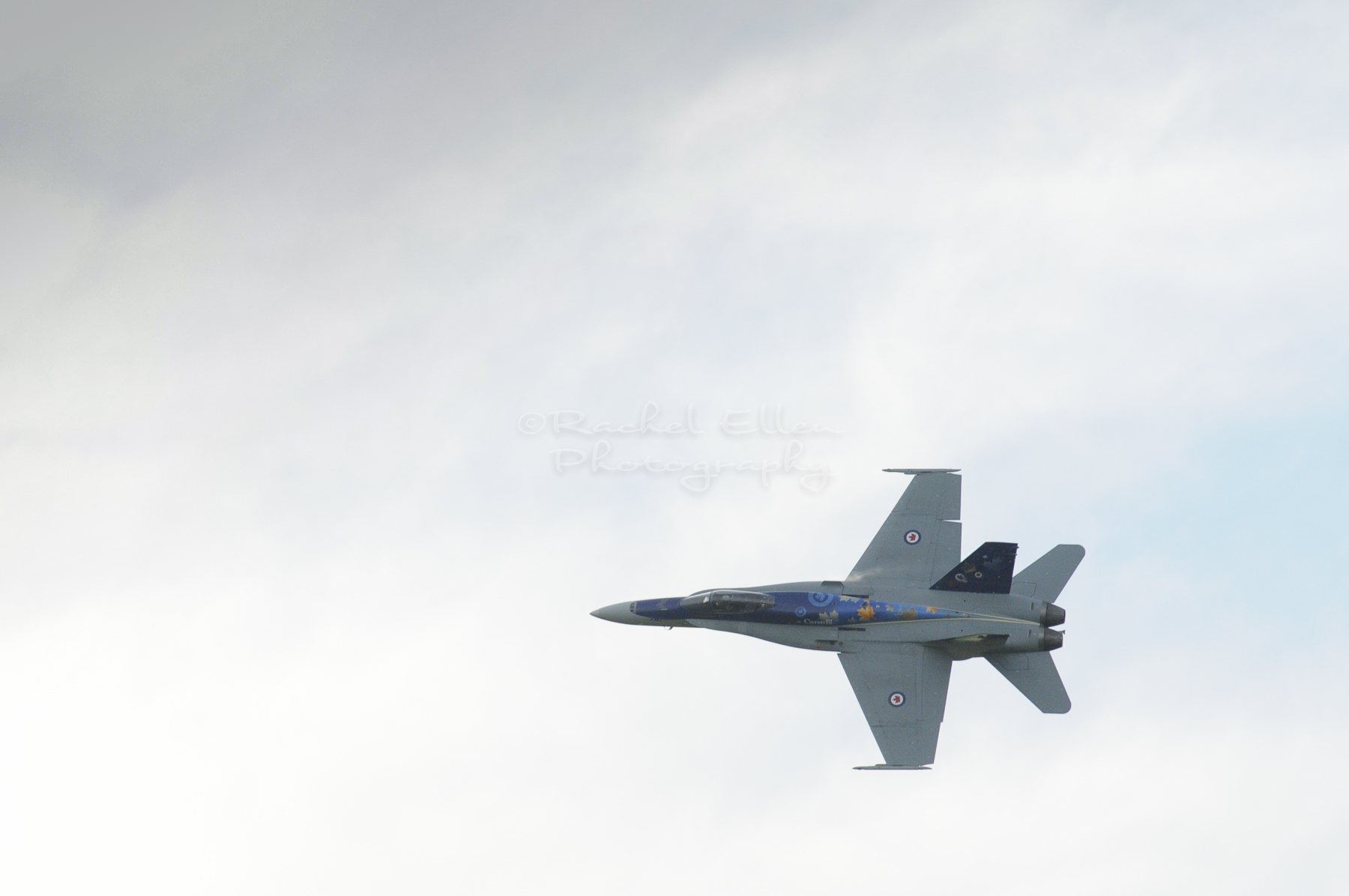 Thanks to everyone who made this event possible!