Here's a engagement session throwback from a few years ago, which I absolutely love, and have to share!
I met Mila at an Art Show in Turner Valley one August, where she purchased a few greeting cards from me. We started chatting, and we got along instantly. This was easy to do, because Mila is an absolute sweetheart. Mila asked me if I would like to take some natural engagement portraits for her and her fiancee, Clancey, and of course, I agreed.
We met on a beautiful August day, at an acreage near Black Diamond, where they board their horses. Horses are a big part of their life, and they spend many enjoyable times together riding in the Foothills and Kananaskis back country. So portraits with their horses made perfect sense.
We had many beautiful portraits showing their love for each other, for their horses, and for a country way of life.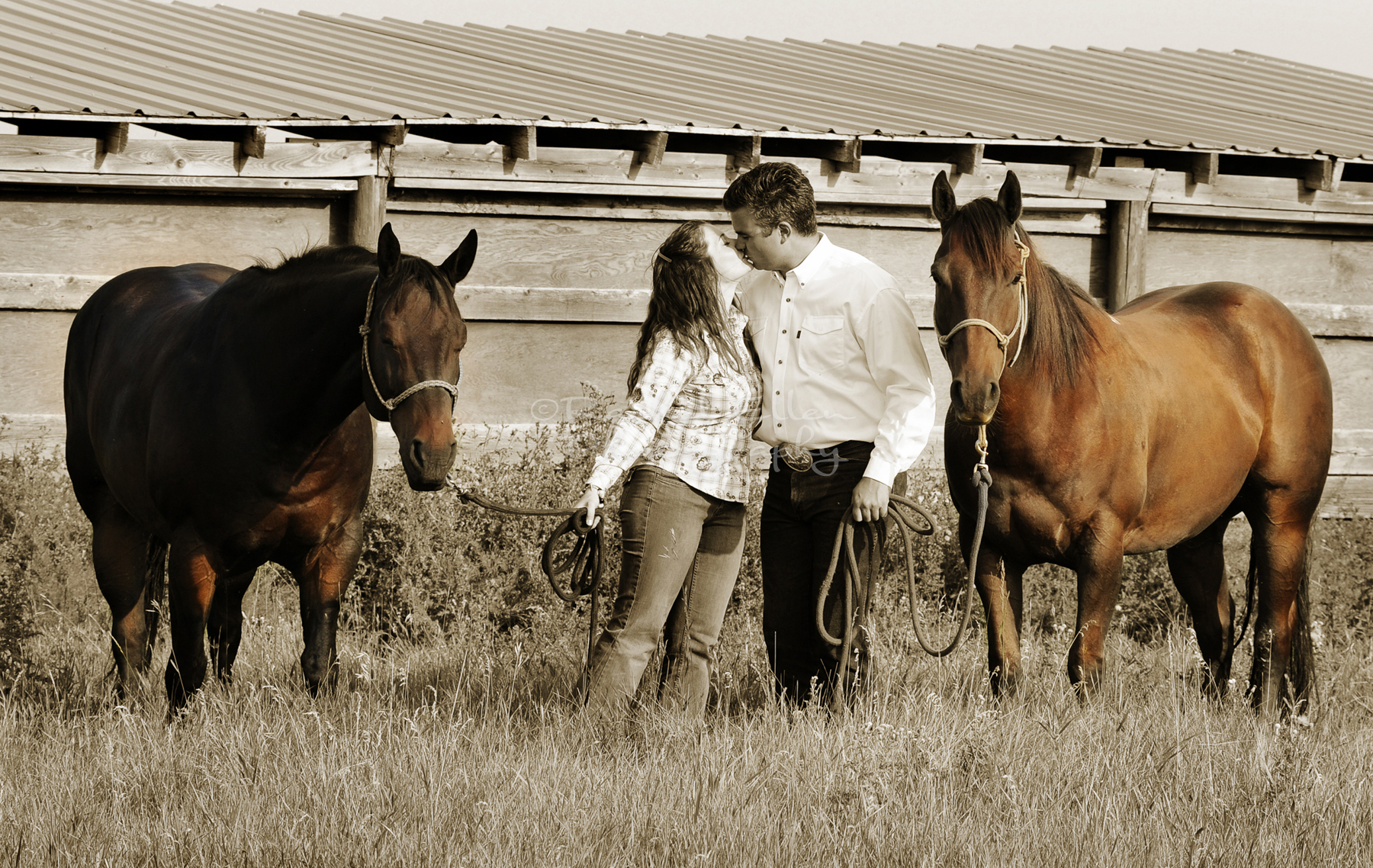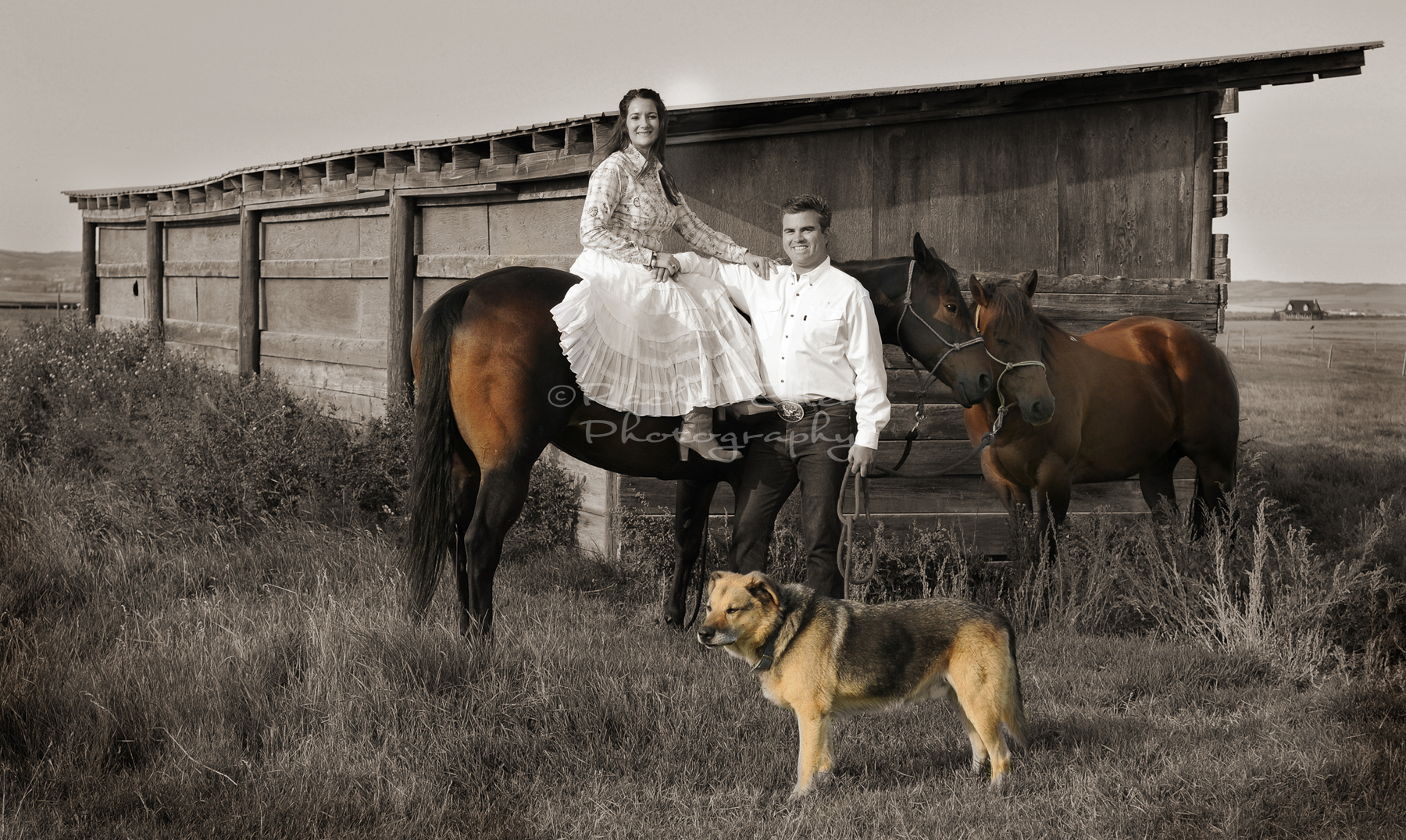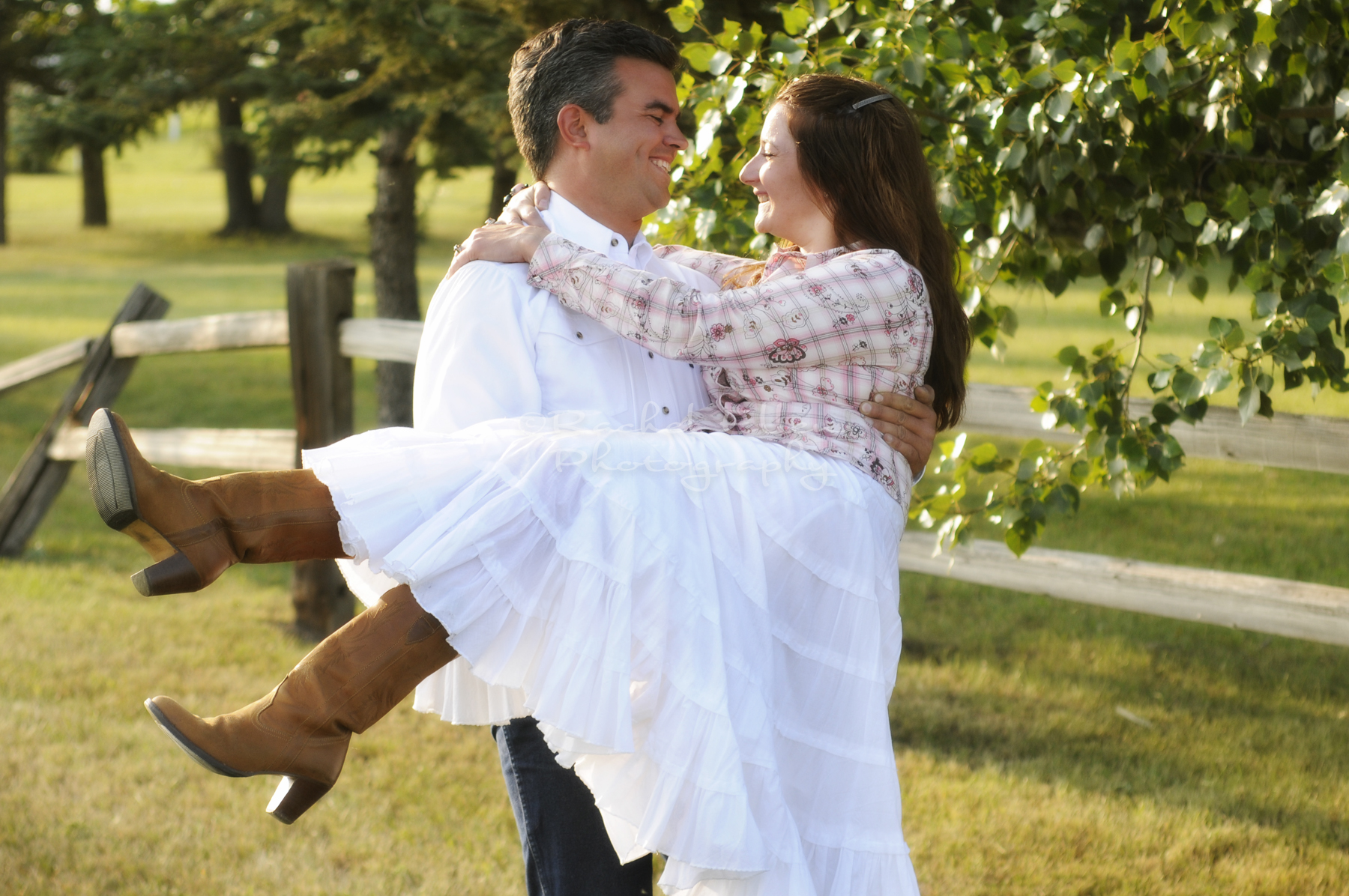 Toward evening, we went out to some fields near Black Diamond, to get these lovely sunset images.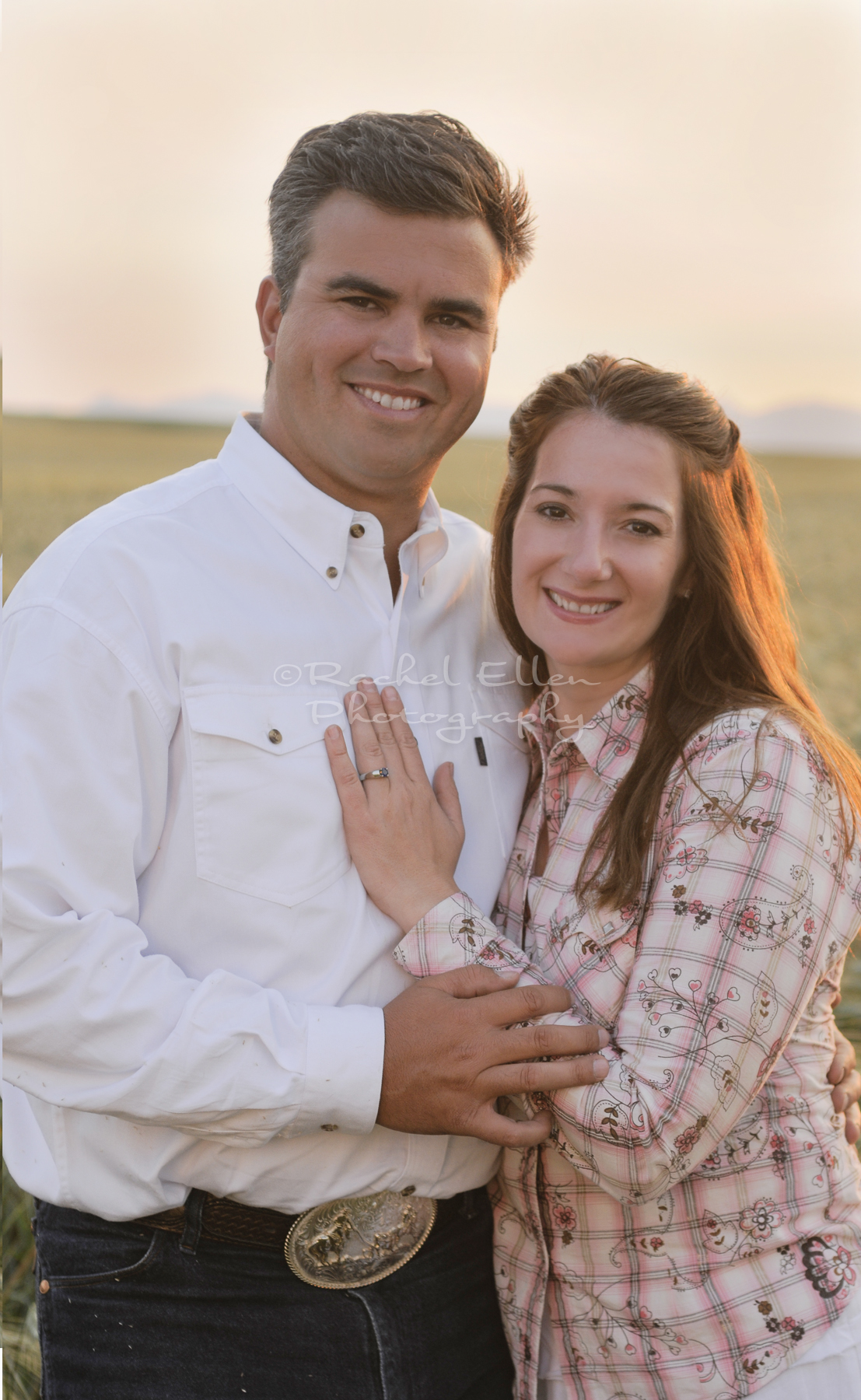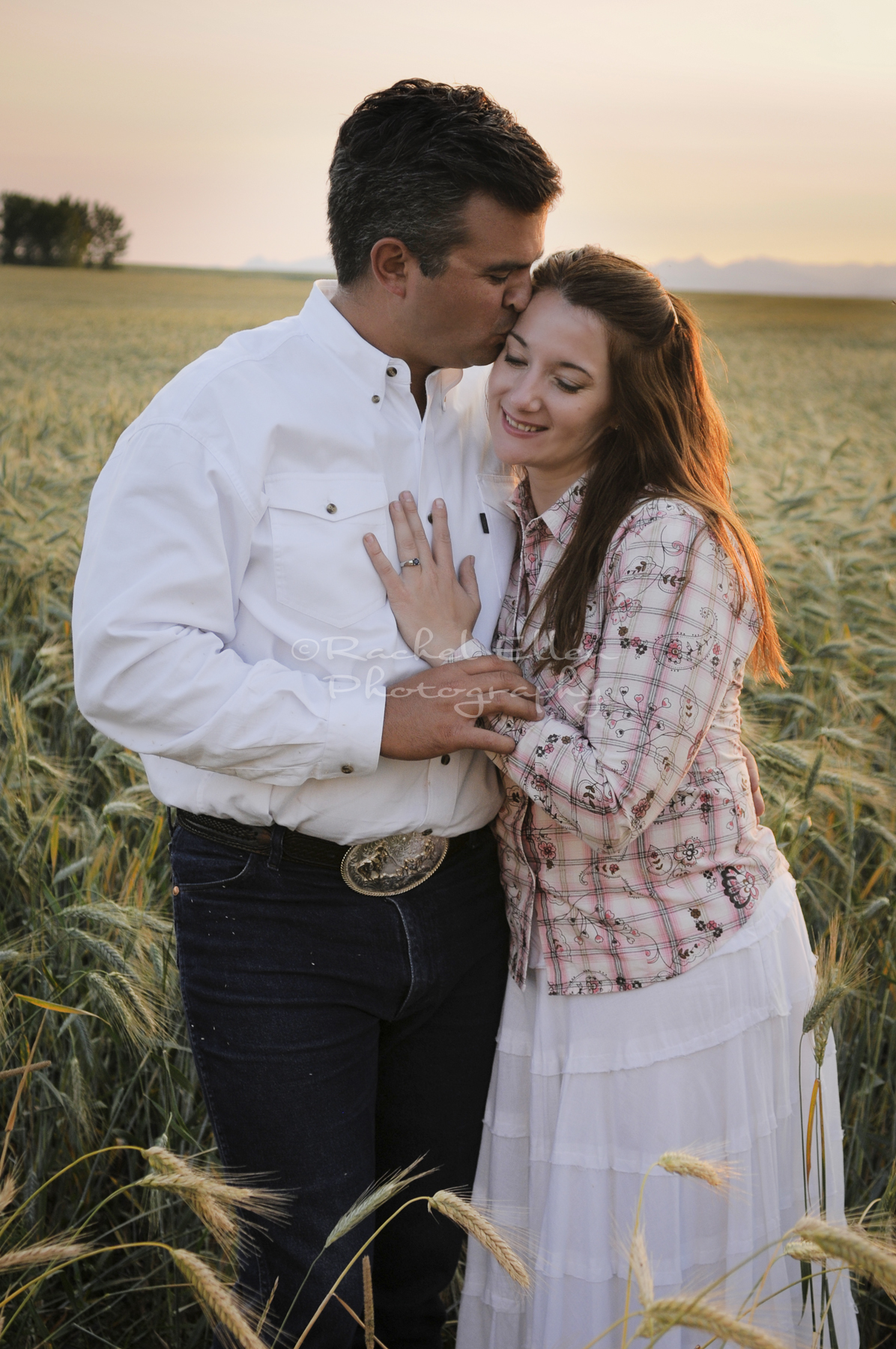 Mila and Clancey were such fun to work with. I love sharing and capturing these special moments for my clients. The time we spent together developed into a great friendship. In no time at all, Mila and I became good friends. I love how that happens! I'm truly fortunate!