This weeks' Throwback Thursday takes us back a few years ago to a beauty of an engagement session, with Nick and Amanda, at Elbow Falls, west of Bragg Creek, AB, one of everyones' favourite destinations in the Kananaskis country.
It was a lovely late fall day, and the cooling spray from the falls was refreshing, as we explored the rugged scenery.
Nick and Amanda were not shy about posing for portraits on the edge of the rocks above the falls, allowing me to capture some great images of them in this breathtaking landscape.
Using my 80-200 mm Nikon lens, I was able to compress the landscape a bit, and achieve images that captured Nick and Amanda in this big scene.
Unfortunately, as I was capturing these engagement portraits, my lens hood, which never did secure properly to my lens, fell off into the falls, never to be seen again:(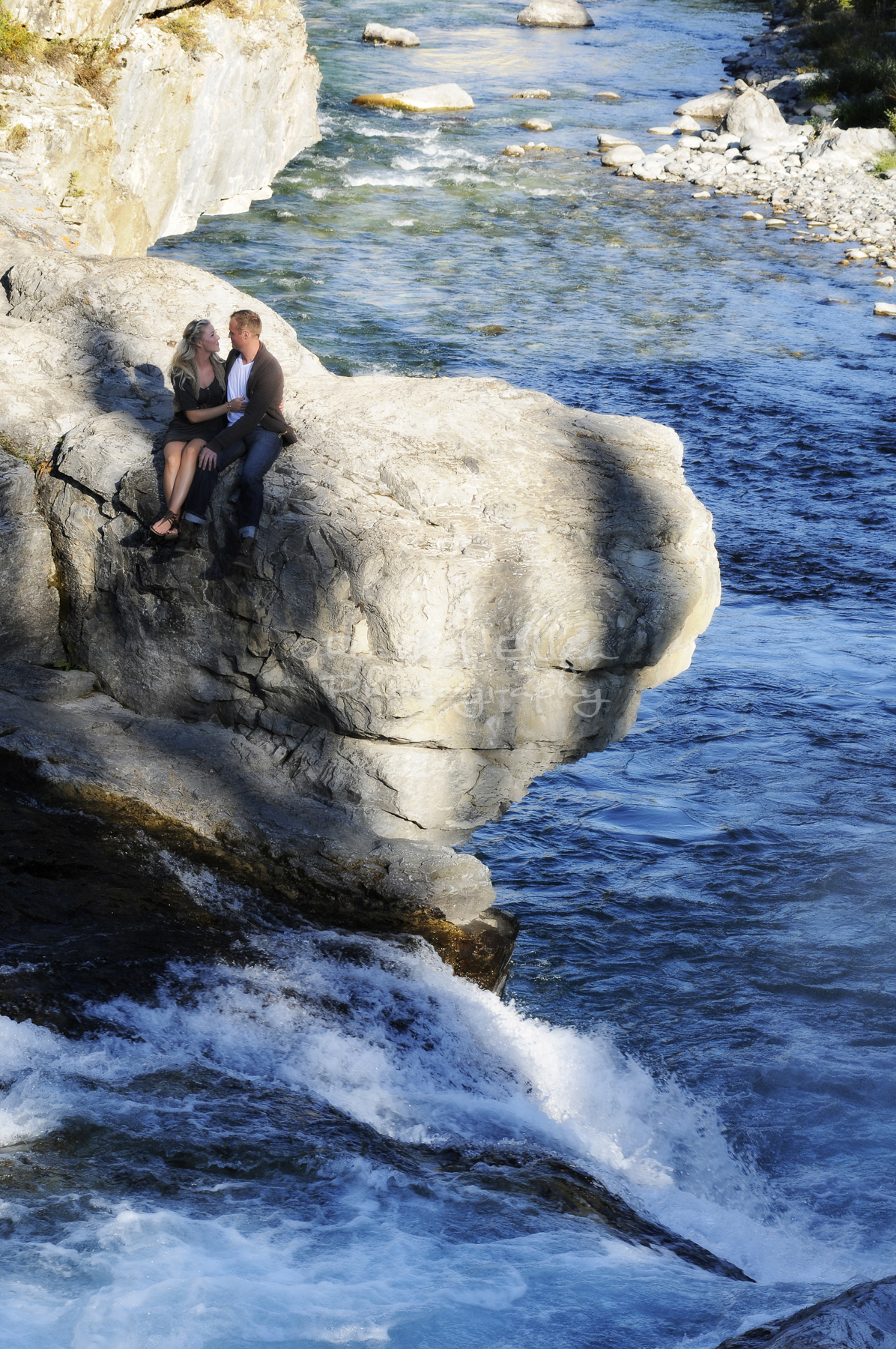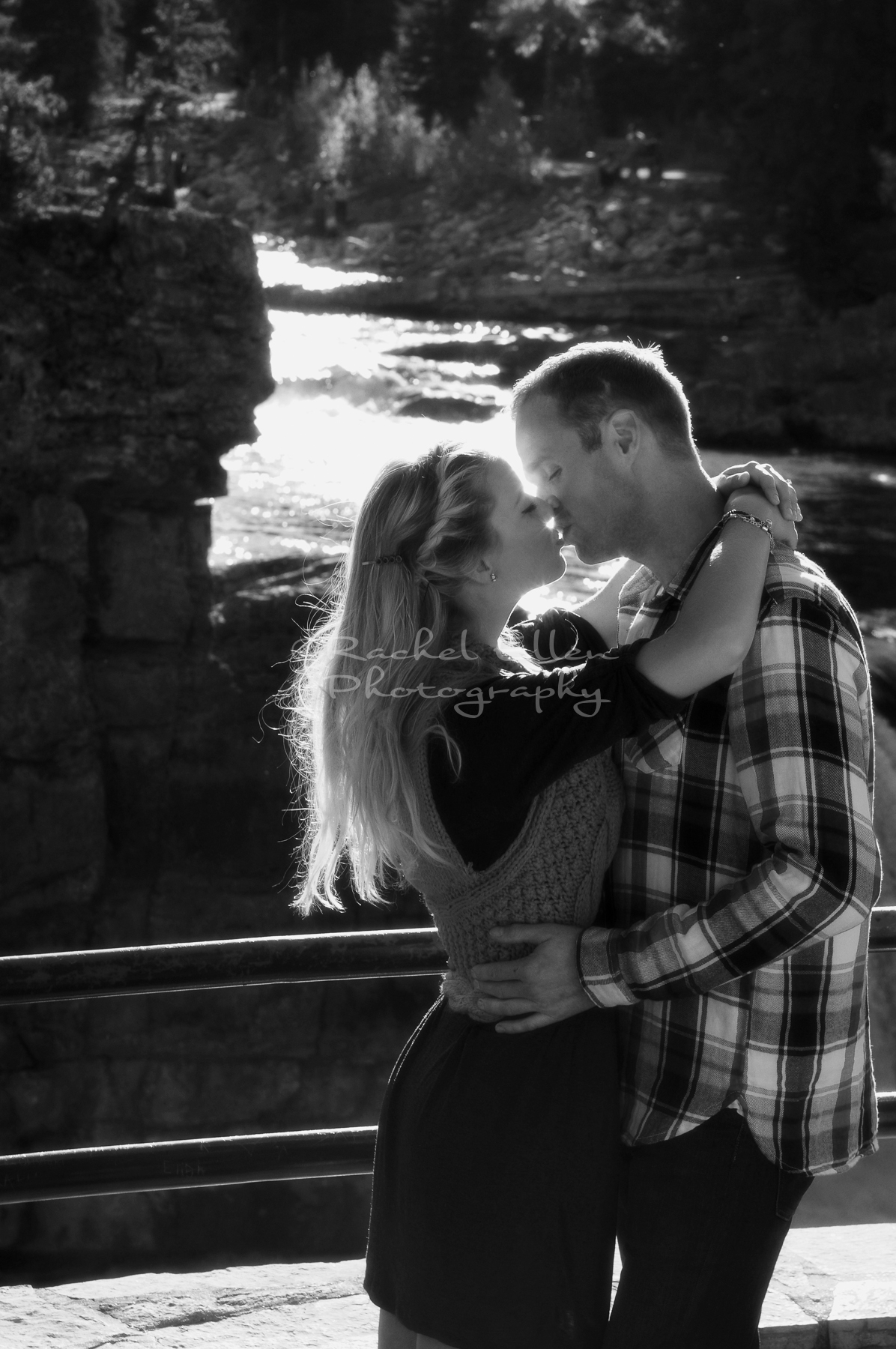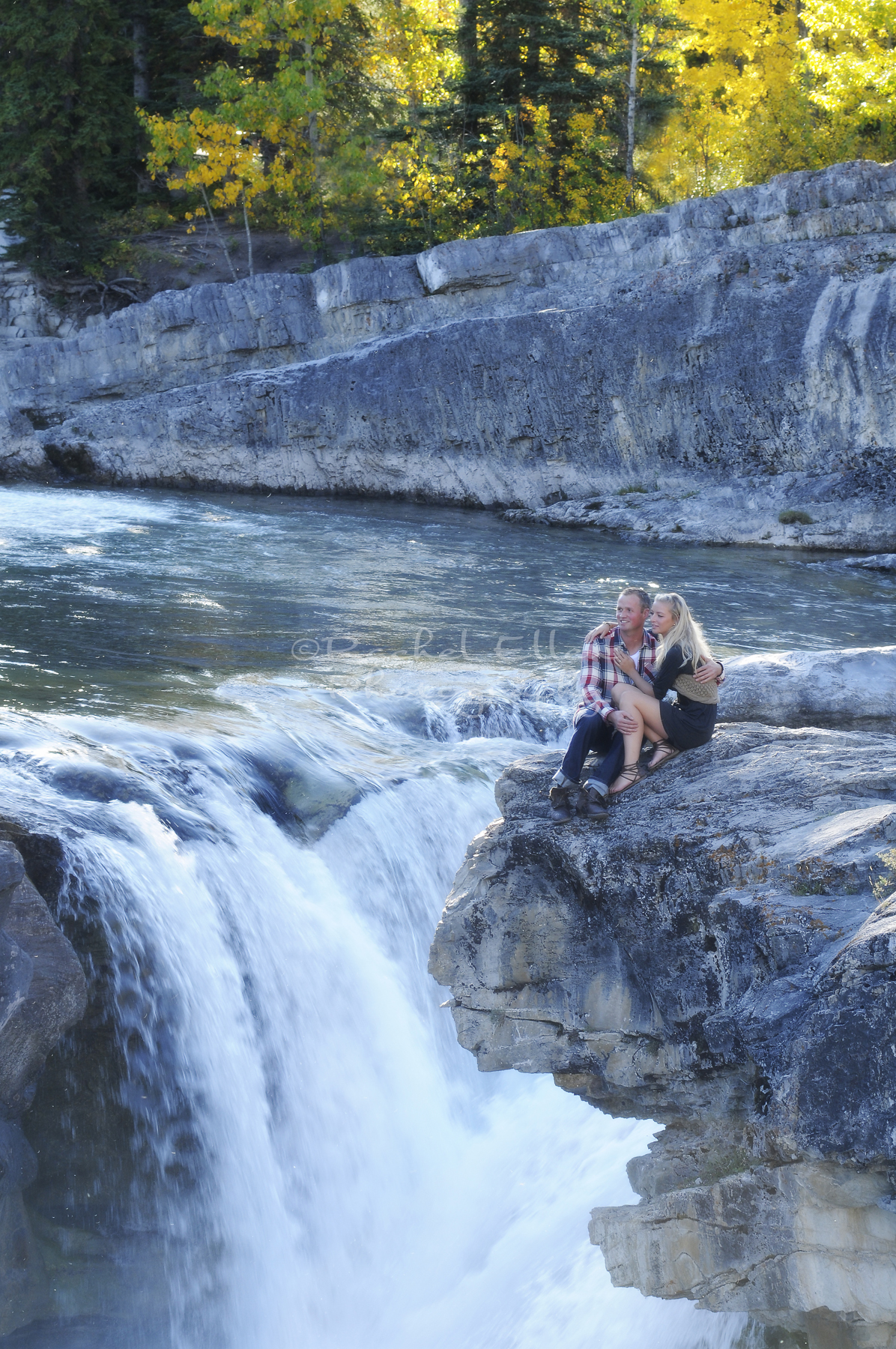 Once we were finished at Elbow Falls, we then drove back to my home studio, near Millarville, AB, for a few motorcycle themed portraits.
Nick owns Navntoft Motorsports in Black Diamond, AB, and had a friend loan him a cool vintage motorcycle for some pictures. My long, curving driveway was the perfect spot to capture some motorcycle action, as Nick and Amanda rode the bike up and down for some great action sequences. The neighbour dogs, along with their own dog, joined in the fun.
We then captured a few more portraits with the bike, and included their dog, that they'd had together for several years.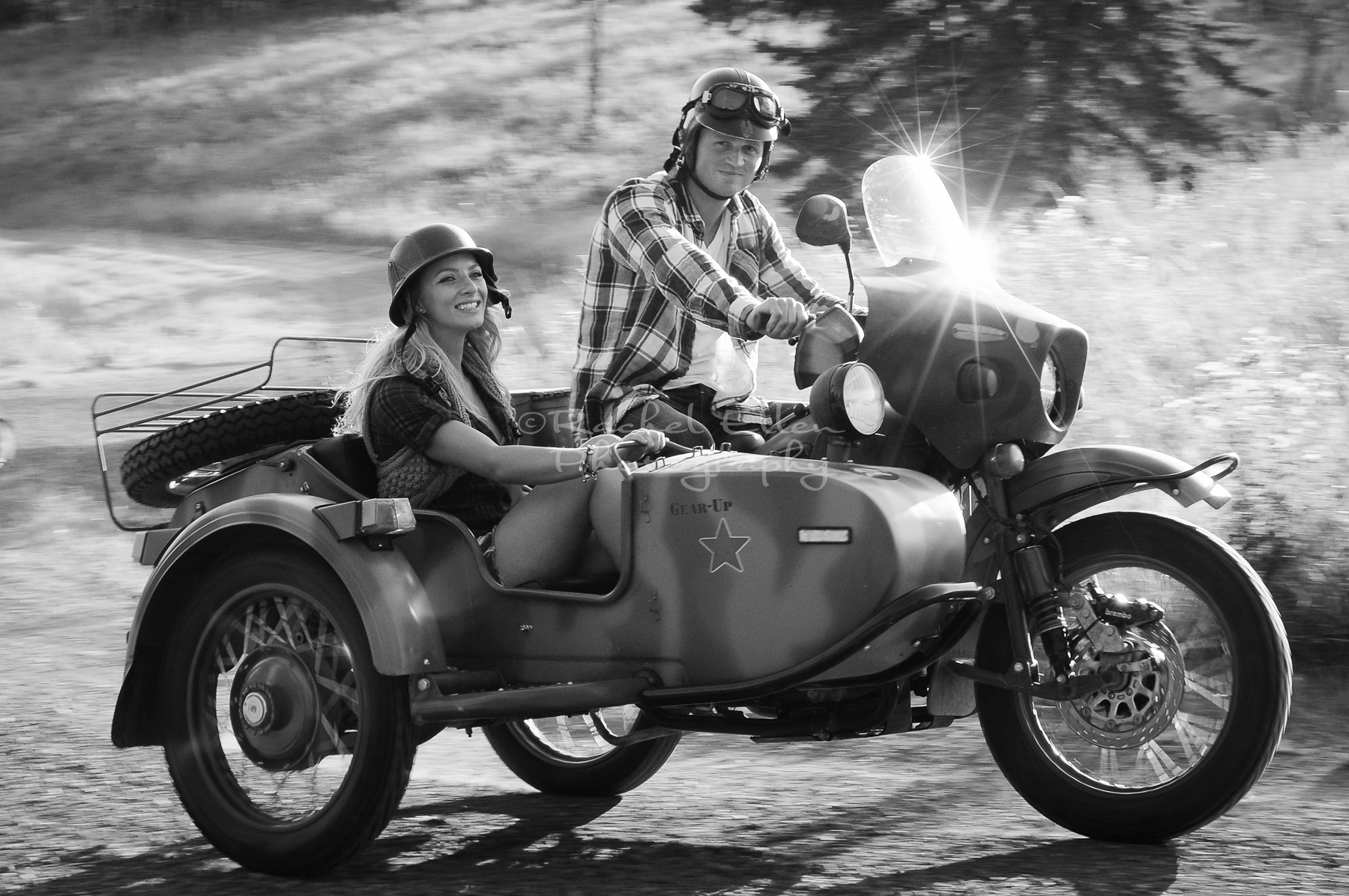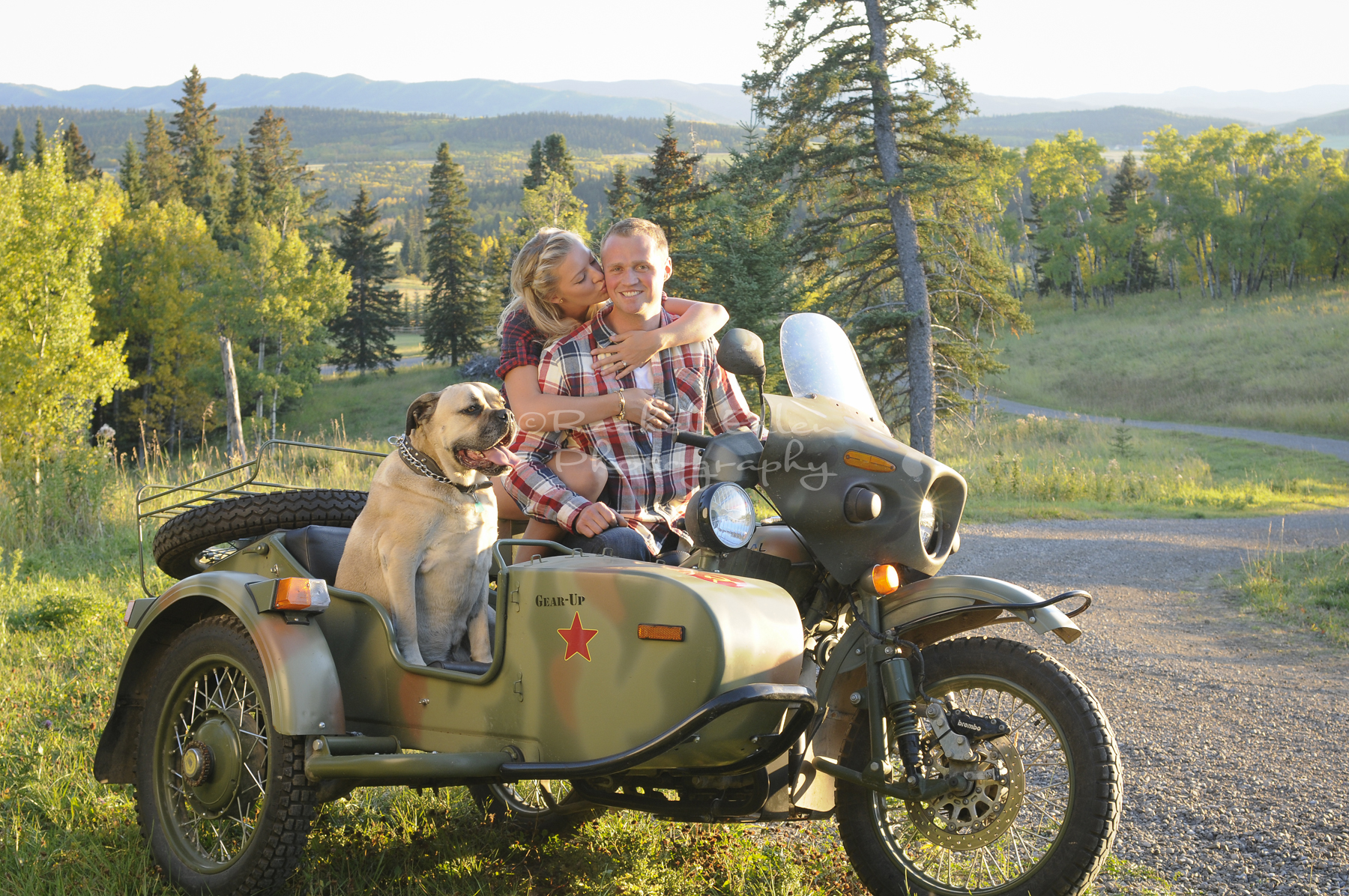 We continued to shoot right into the "golden hour" which is the best light for portraits. Clients are always rewarded when they stick it out until nearly sunset.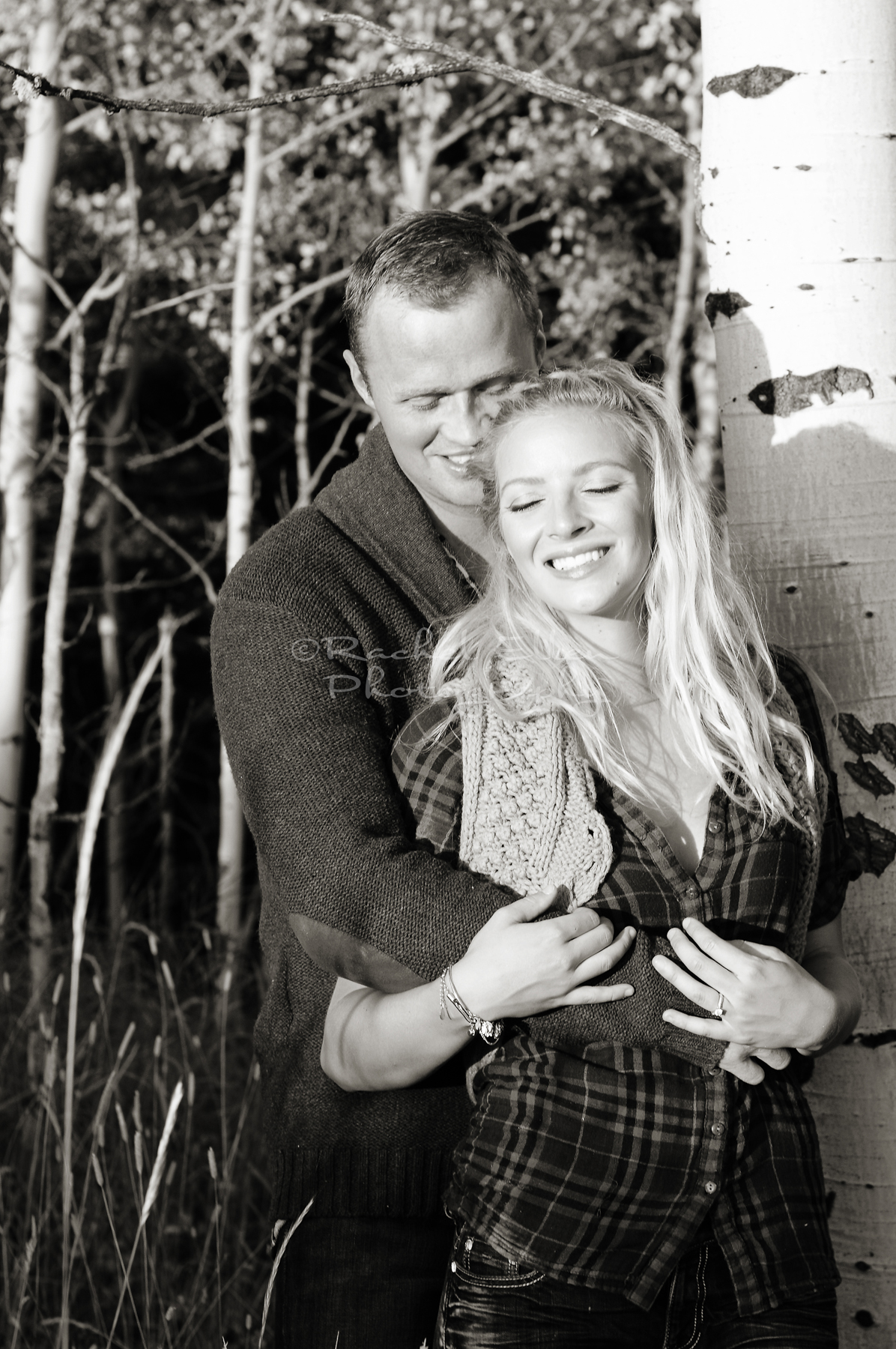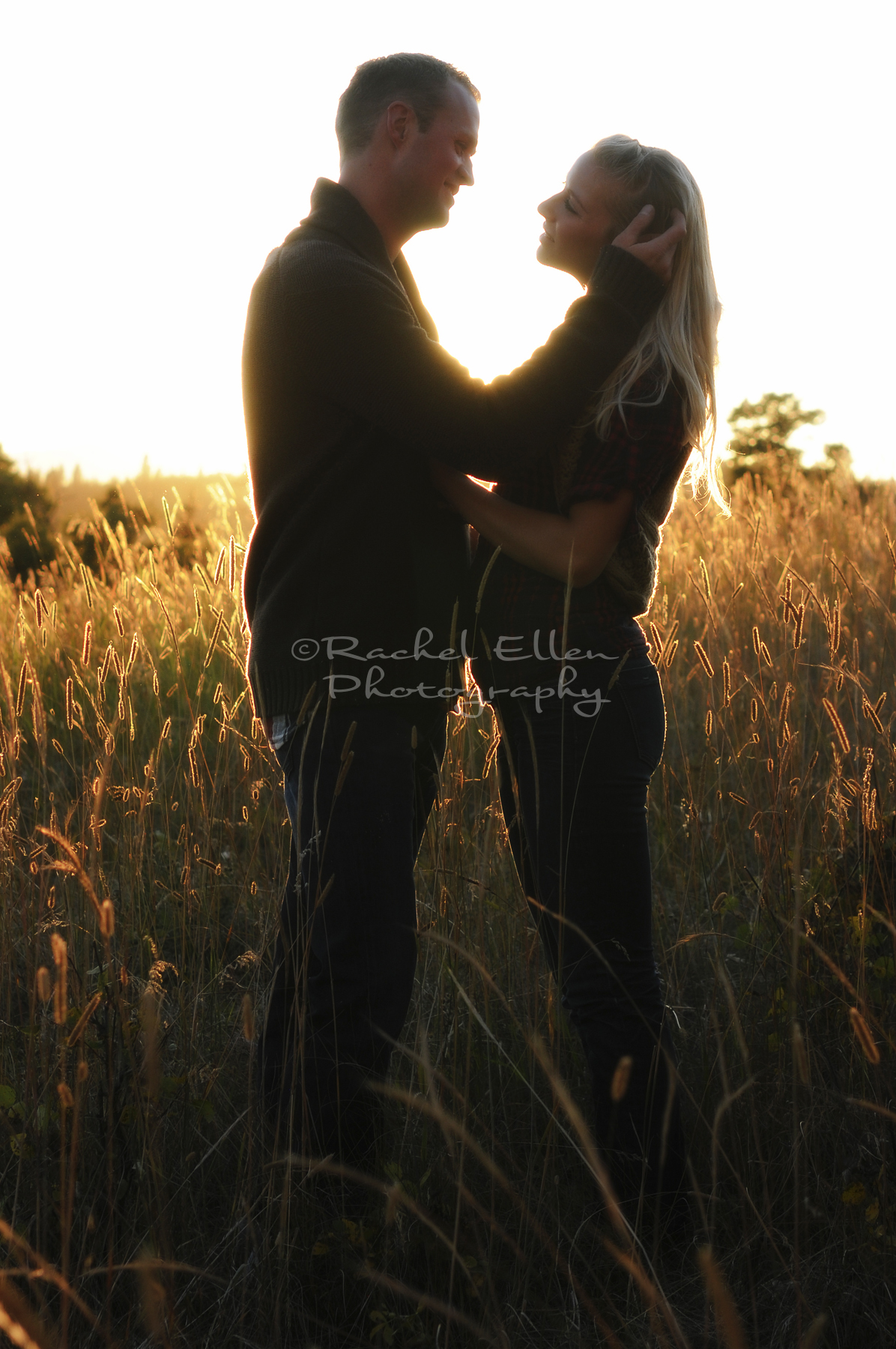 An engagement session is the perfect way for a couple to get to know me, and what its like to work with me, before their wedding day. My Wedding Collections include your Engagement Portrait session, as a great value added feature. If you've just got engaged, and you're planning your Wedding for next year, I'l love to capture some fun, casual, and romantic images for you!
I had the honour of photographing Nick and Amanda's wedding the following summer. Thanks for the fun guys, and I know you're both living "happily ever after".