In order to get everyone inspired to have Family Portraits taken this fall, here a family portrait throwback from last fall, taken by my home Studio near Millarville, AB.
The Varty's are an awesome family from Millarville. They are close-knit, and very devoted to each other. They are dedicated volunteers, and pillars in our community. But the best part is they were super fun to work with, with their antics, and quirky sense of humour. I really enjoyed our session, and getting to know this family a bit better.
Like many families out there, the Varty's had never had professional Family Portraits made. They decided it was high time to make the effort, and make the investment (before all of their children are grown up, and leave home;)
And although it was challenging to get everyone scheduled for our session, it was well worth the effort.
Last fall was much warmer, and we didn't have all of this snow, and unseasonably cold temperatures. In fact, the leaves had only just begun to change colour by the time our session date arrived. But despite the fact that the leaves were still mostly green, we enjoyed the amazing scenery, and captured some wonderful portraits. It was important to really showcase the mountains in the background, which are such a dominating part of our lives here in the Foothills. We wake up to them, we watch the sun set behind them, and they are always part of our view.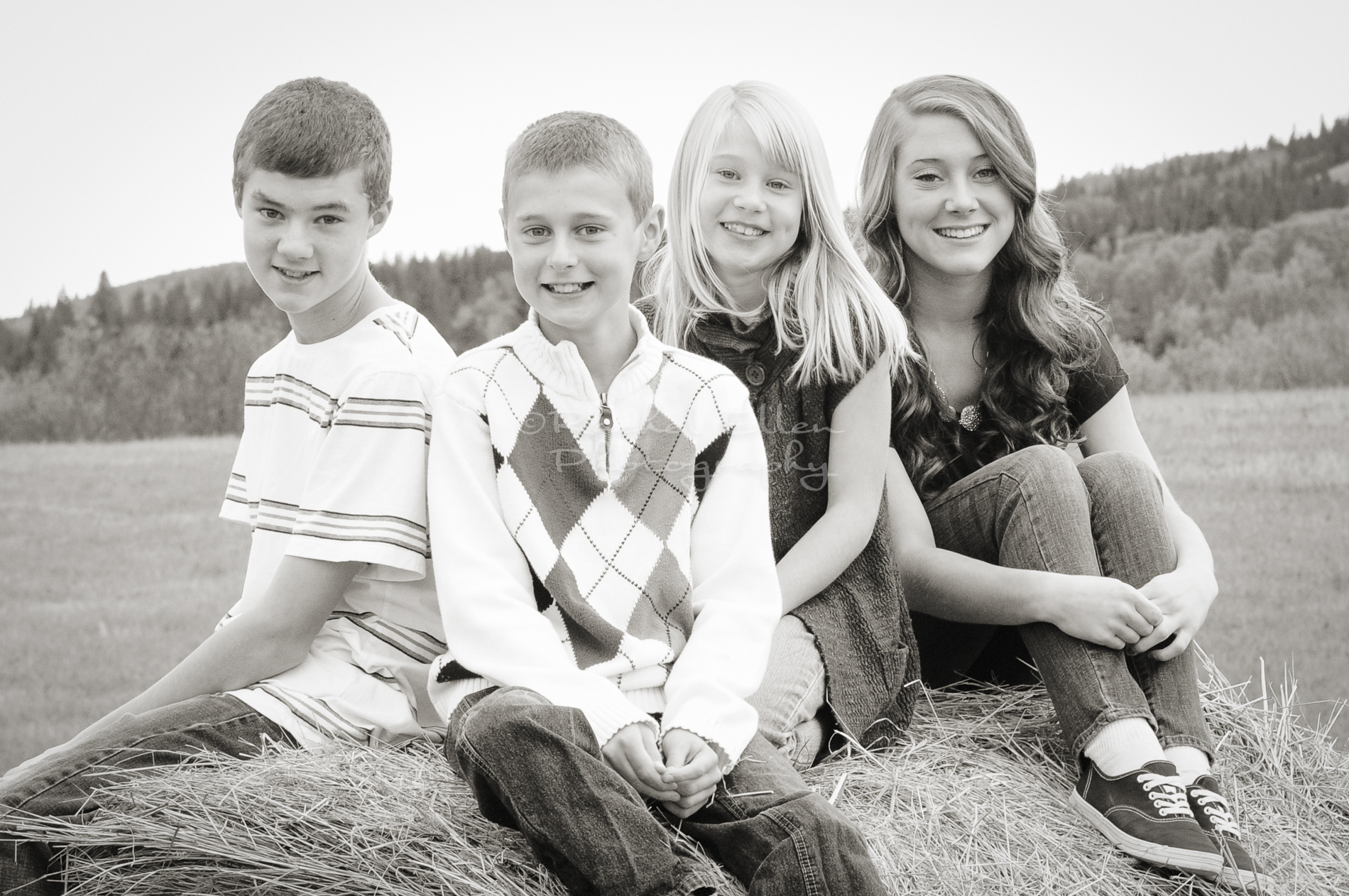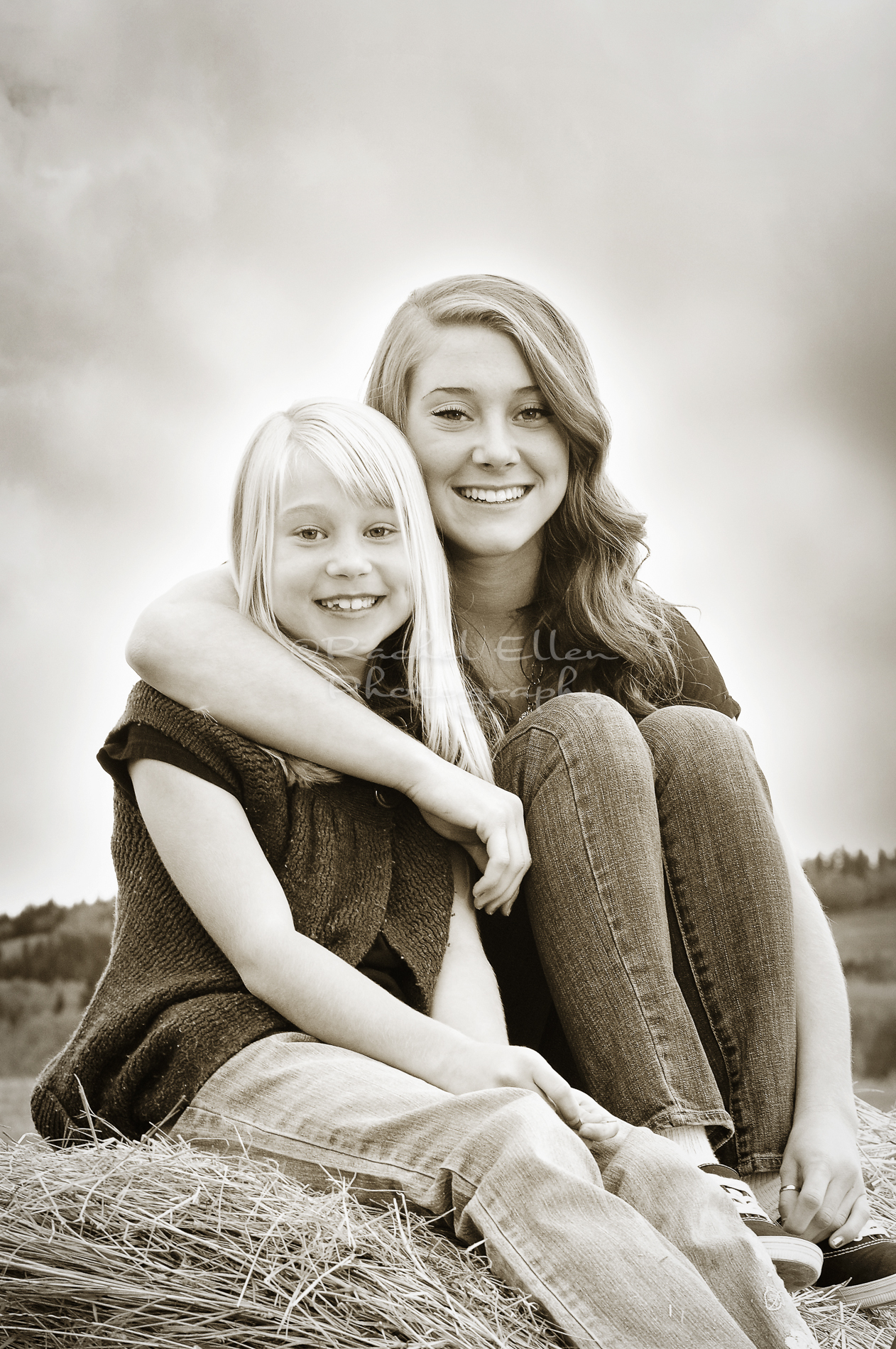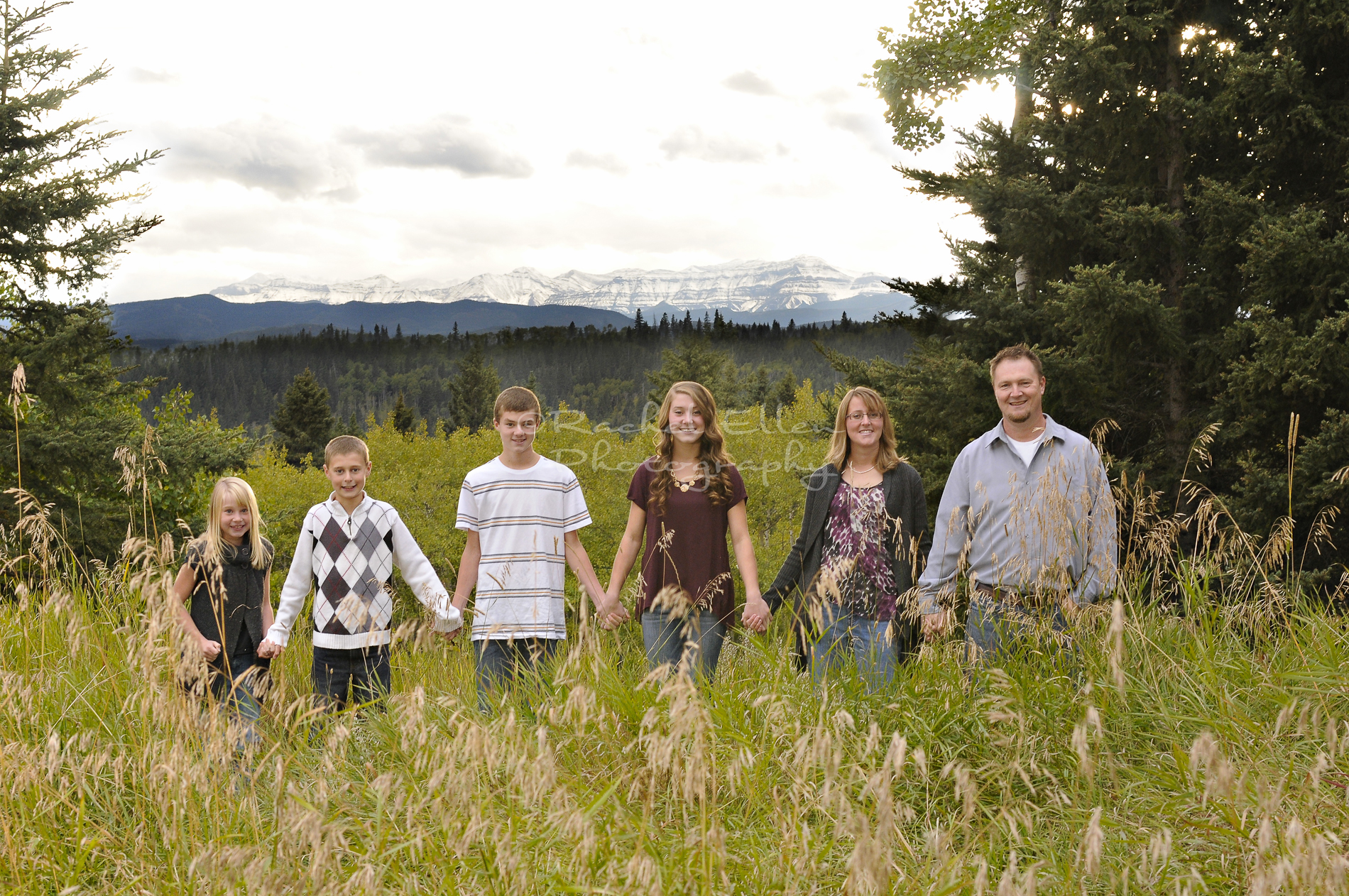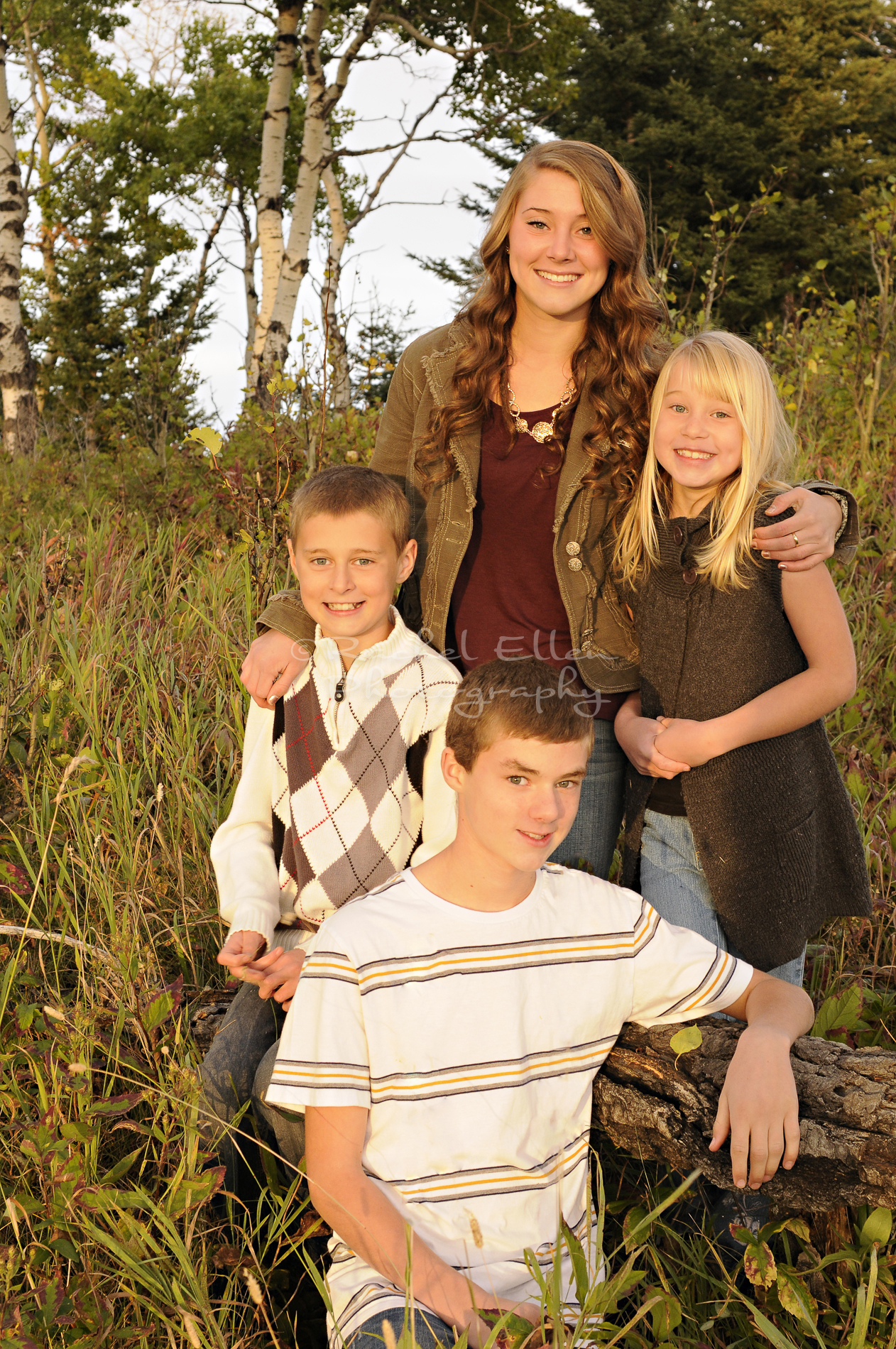 Besides all the regular poses, we had plenty of time for some fun, candid portraits, as well.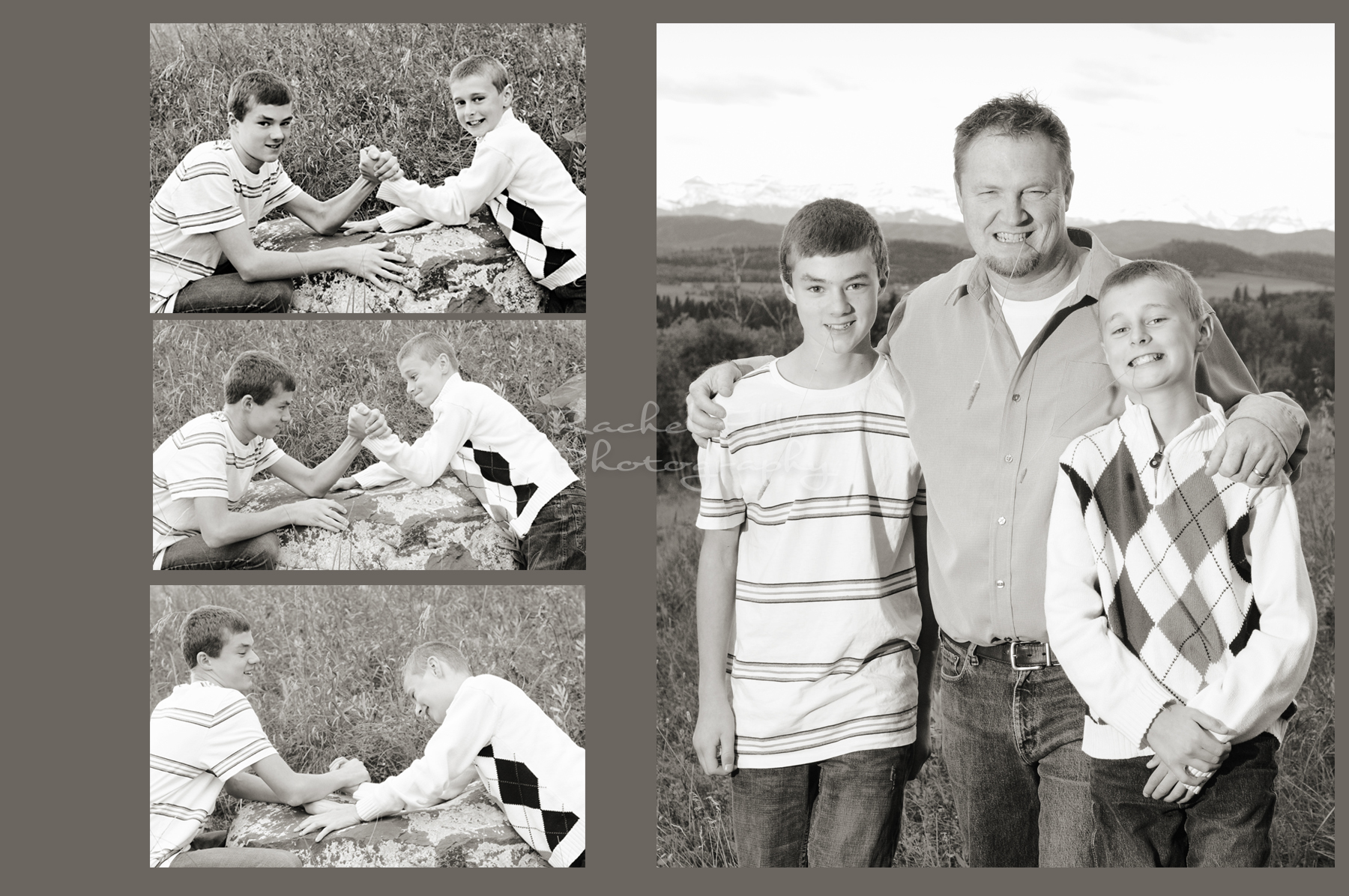 Dorianne, like many mothers, was a bit daunted at first trying to choose clothing for her Family's session. I think they pulled it off very well, and got it right! They can go right up there with other great examples of "what to wear for your Family's Portraits."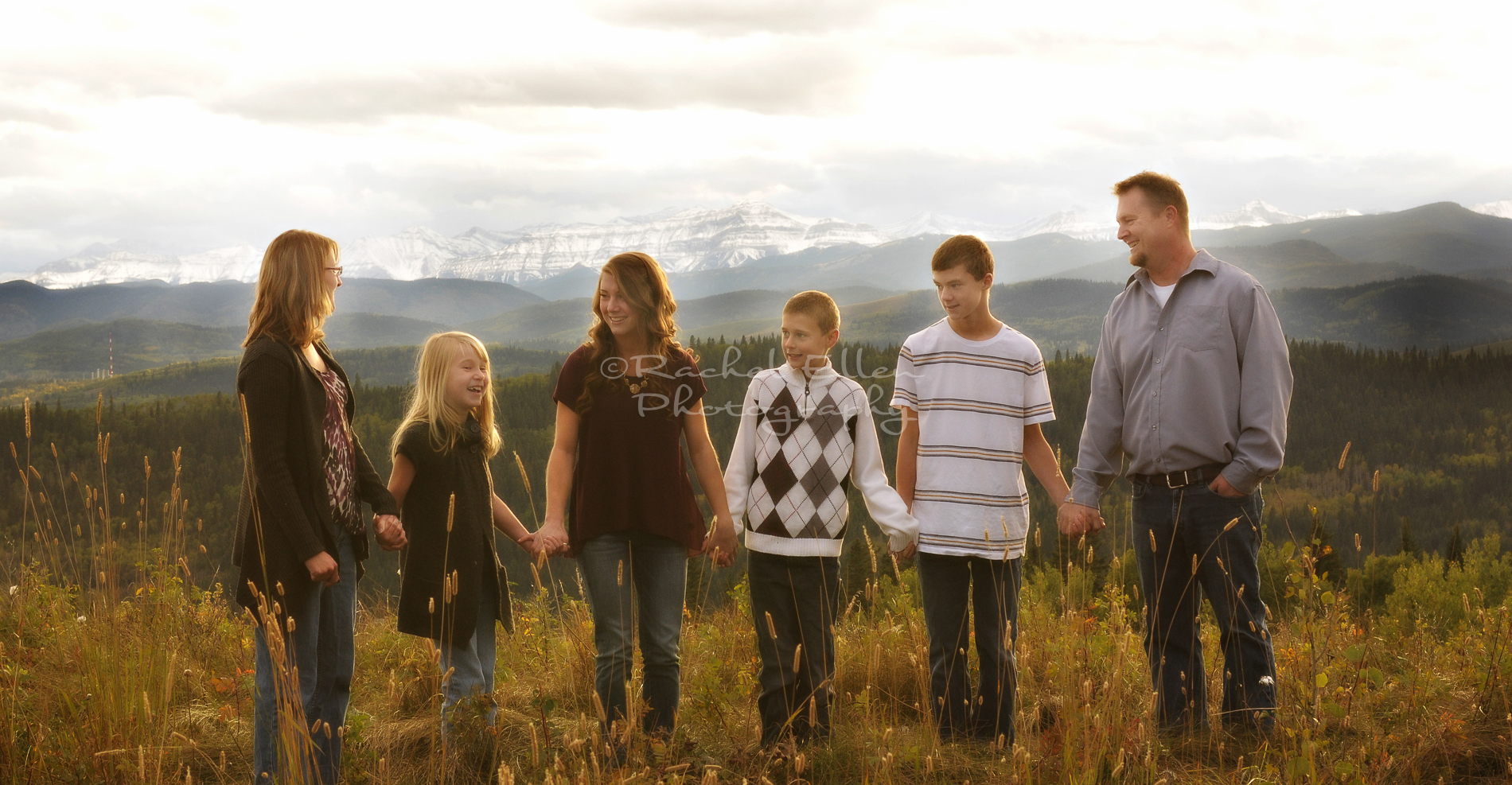 Once all of this snow melts, I'm looking forward to more fabulous fall Family Portrait sessions.