I'm a bit behind on my blogging, as it's been a busy past few weeks. Several evenings of  Hockey Portraits for the Pond Hockey League in Black Diamond, volunteer responsibilities, helping with the kids at school, and a suddenly, albeit briefly, sick boy have kept me hopping. So on Sunday, the gorgeous temperatures meant it was the perfect day to relax, and spend time together as a family, at our home near Millarville.
We enjoyed a lovely day around the campfire, complete with hot dogs, and chips. As most of the snow is gone, we had to look for other activities for the kids to enjoy. One of their favourite things to do is ride their quad around, and since it was warm enough, they were able to enjoy this favourite activity in January. And of course, it made for some excellent candid photos, and action photos, as I captured their love of motorsports.
Brodie is getting to be quite a good rider. I know he's having fun, but he has such an intense look of concentration when he's driving the quad, as you can see in these photos.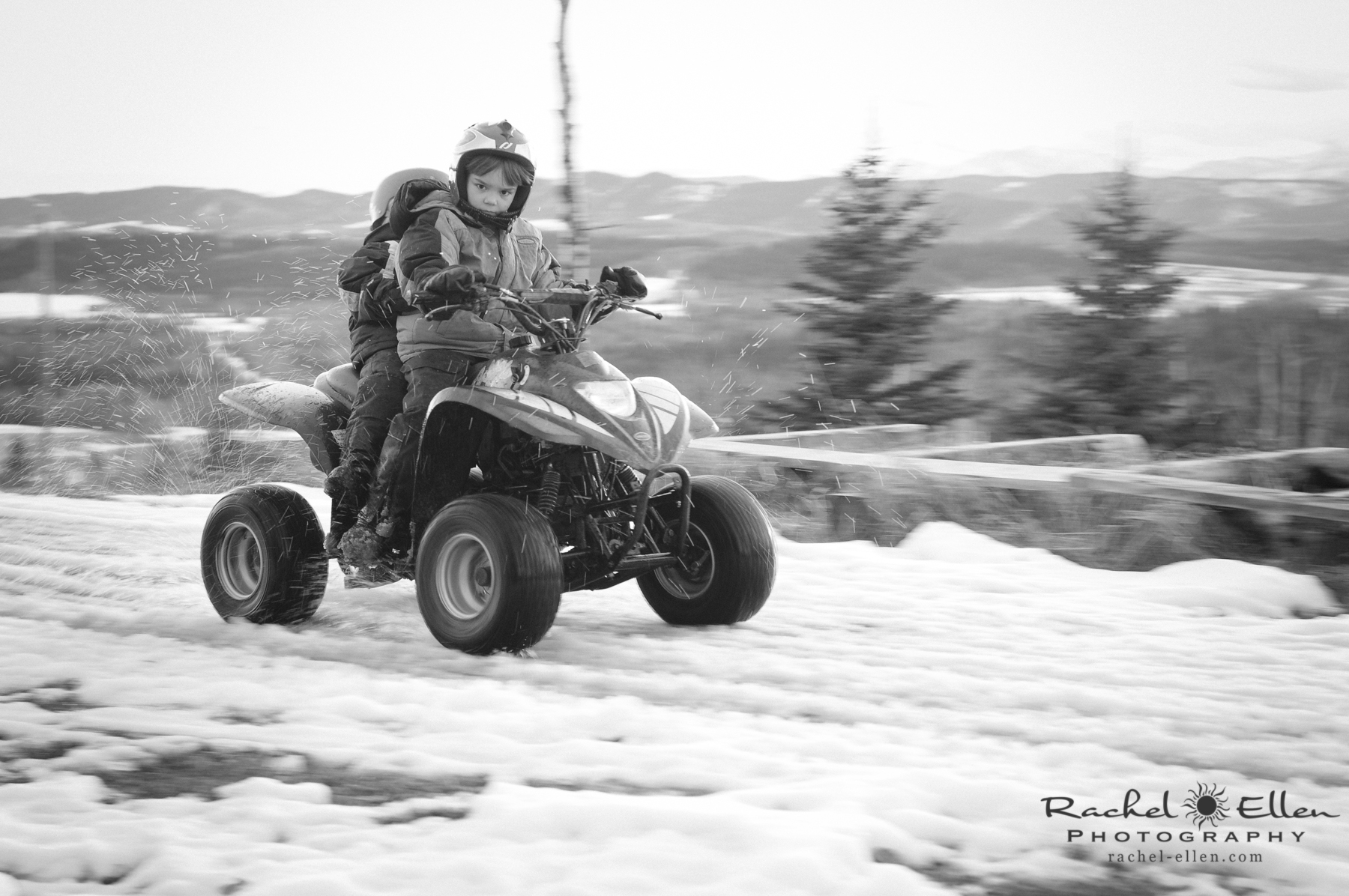 I love the look of pure joy on David's face, as he holds on tight, loving to go for a ride!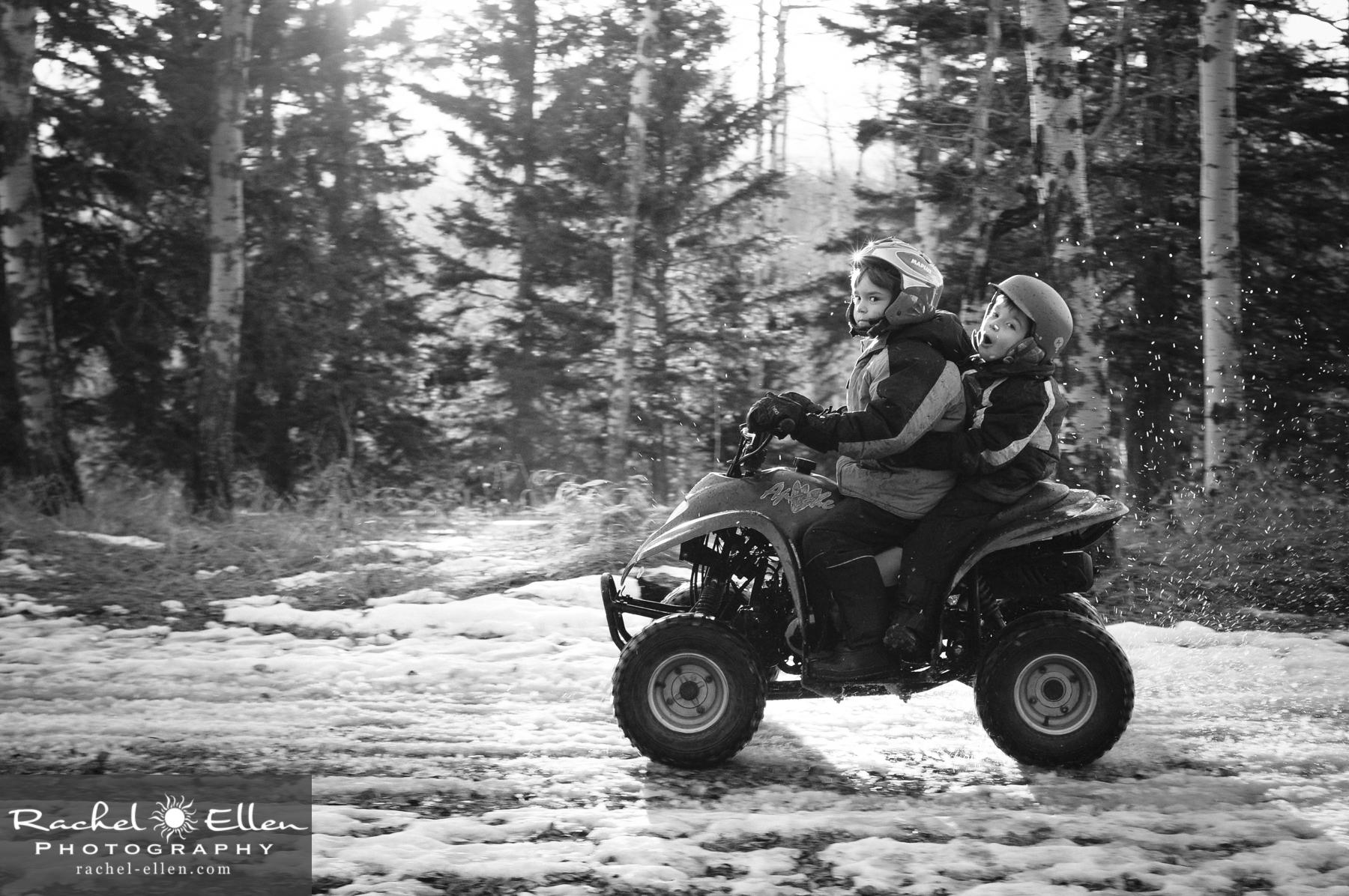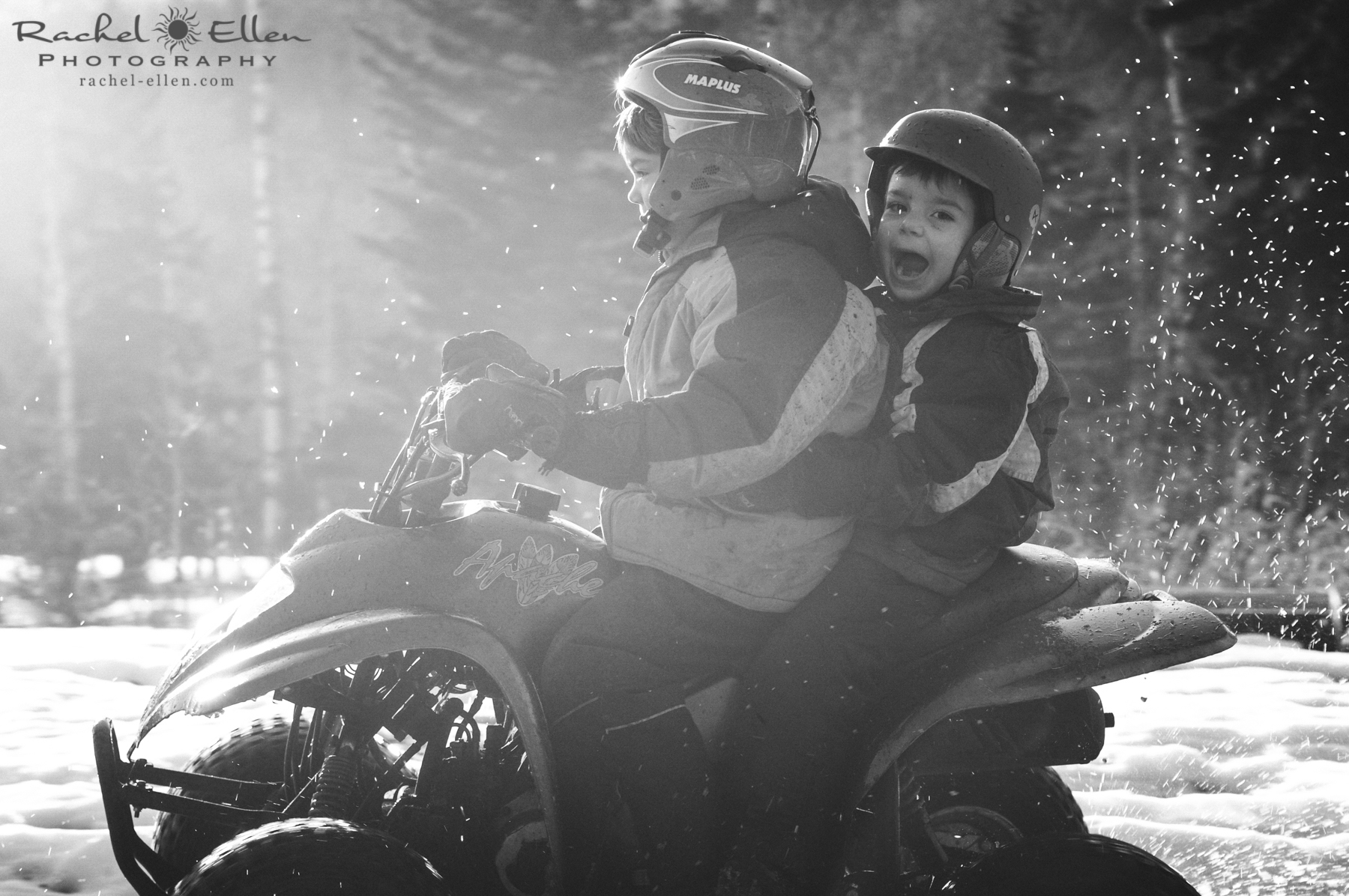 I love how the snow spraying up adds to the overall drama, and fun of these action photos. I captured some with a fast shutter speed to freeze all this action, and then I slowed my shutter speed right down, and practiced panning, so I could capture the sense of motion in the images. I really like both effects, and I'm glad I captured some of each style.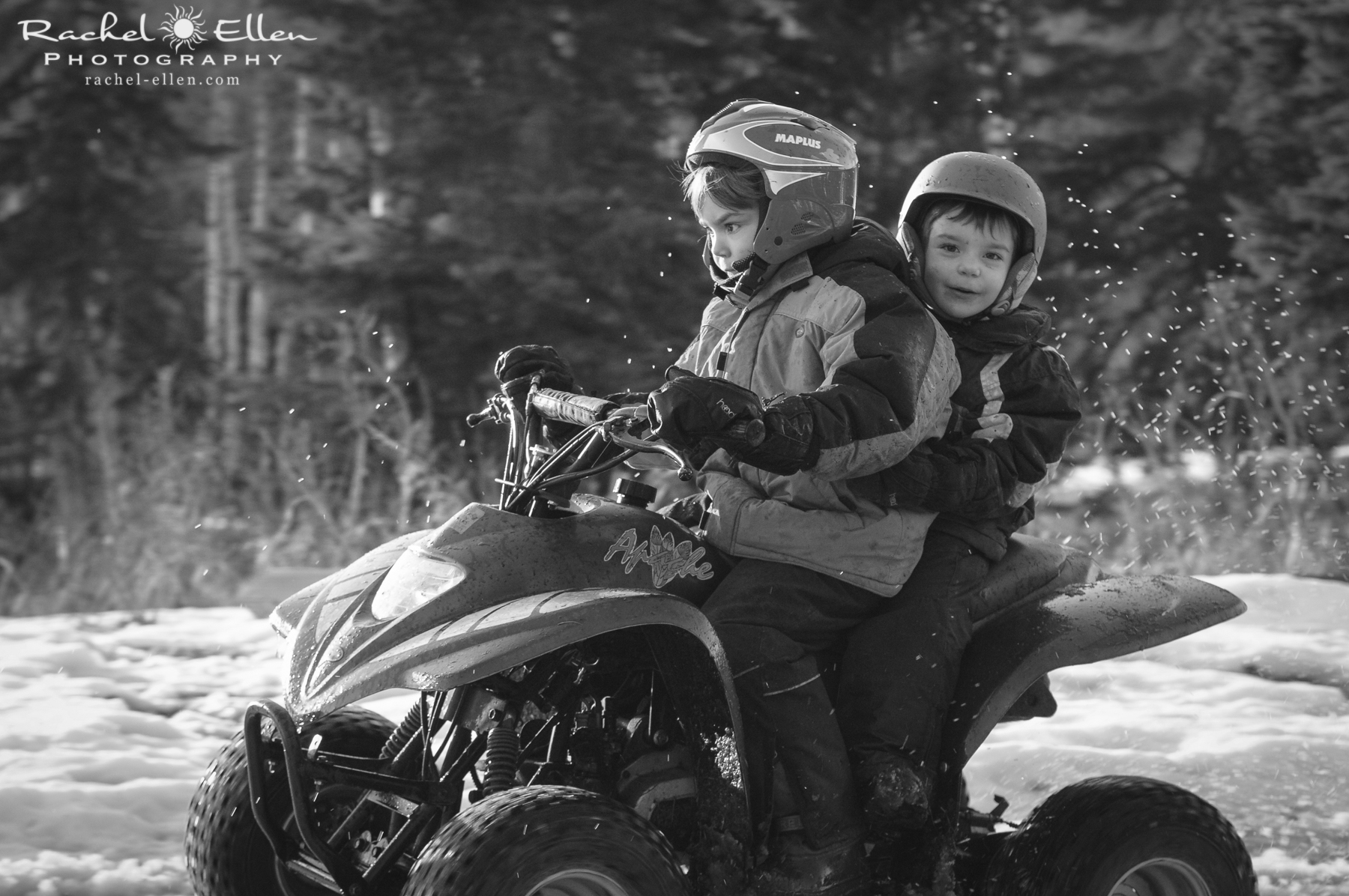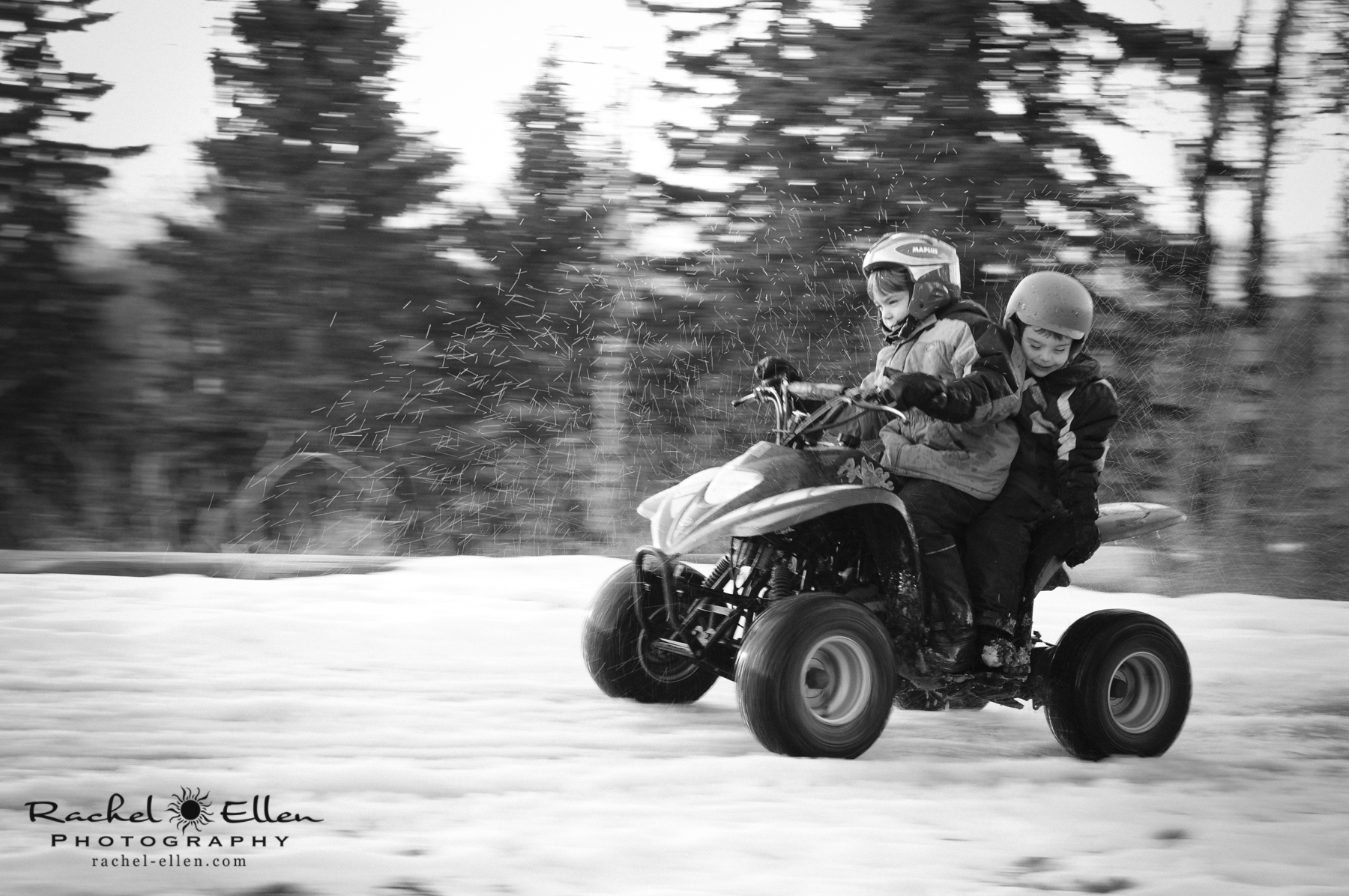 I'm really making a point of trying to take photographs daily. The kids are enjoying having all of their fun moments captured. Now, at some point, we'll need to get them into print:)