Yesterday we took our boys to visit the Telus Spark Science Centre in Calgary. Once we discovered that the Dinosaurs in Motion exhibit was there, we knew we had to include it in our family outings for this week. This was our family's first visit to the Science Centre, and it was a very fascinating place to visit, for the kids.
David, who is dinosaur obsessed, was enthralled with the Dinosaurs in Motion travelling exhibit. In addition to this exhibit, there were a few actual fossils on display from the Royal Tyrrell Museum in Drumheller, AB. David is in love with the Pachyrhinosaurus, "Patchi", who is the main character in one of his favourite dinosaur movies " Walking with Dinosaurs".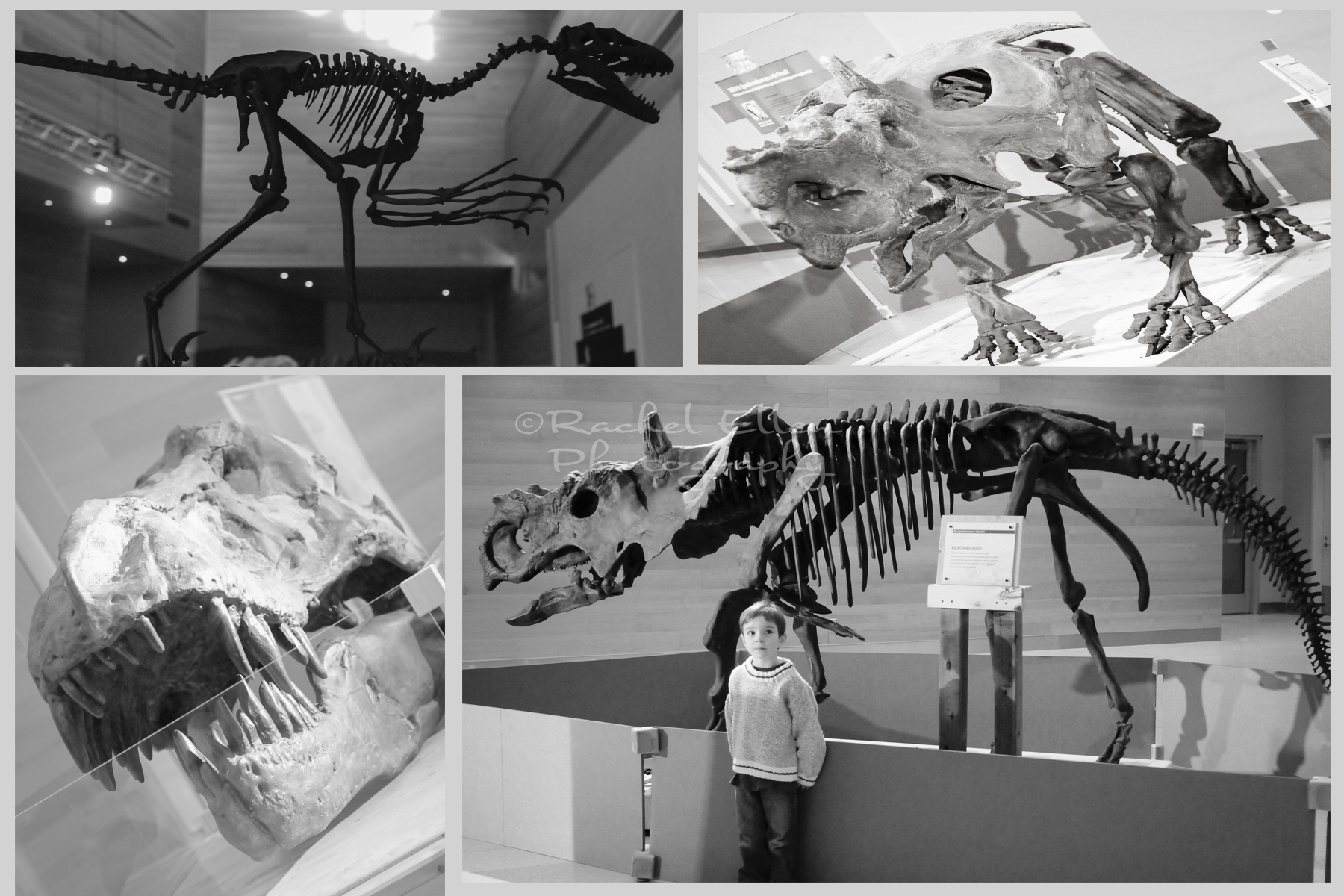 The exhibit, Dinosaurs in Motion, features life size dinosaur fossil models made from metal, designed by Artist/Blacksmith John Payne. John's creativity, artistry, and ingenuity are inspiring indeed. The replicas of fossils are accurate, and  can be made to move, imitating lifelike movements, using cables, pulleys, and gears. Some of the dinosaurs required a lot of strength to operate, to be made to move, while others used robotics, and remote controls to achieve movement. It was a very engaging exhibit, and even Brodie has taken an interest in these ancient creatures. David, lover of dinosaurs that he is, even admitted he was a bit scared of the size and ferocity of the Tyrannosaurus Rex. The size of many of the dinosaurs was rather intimidating.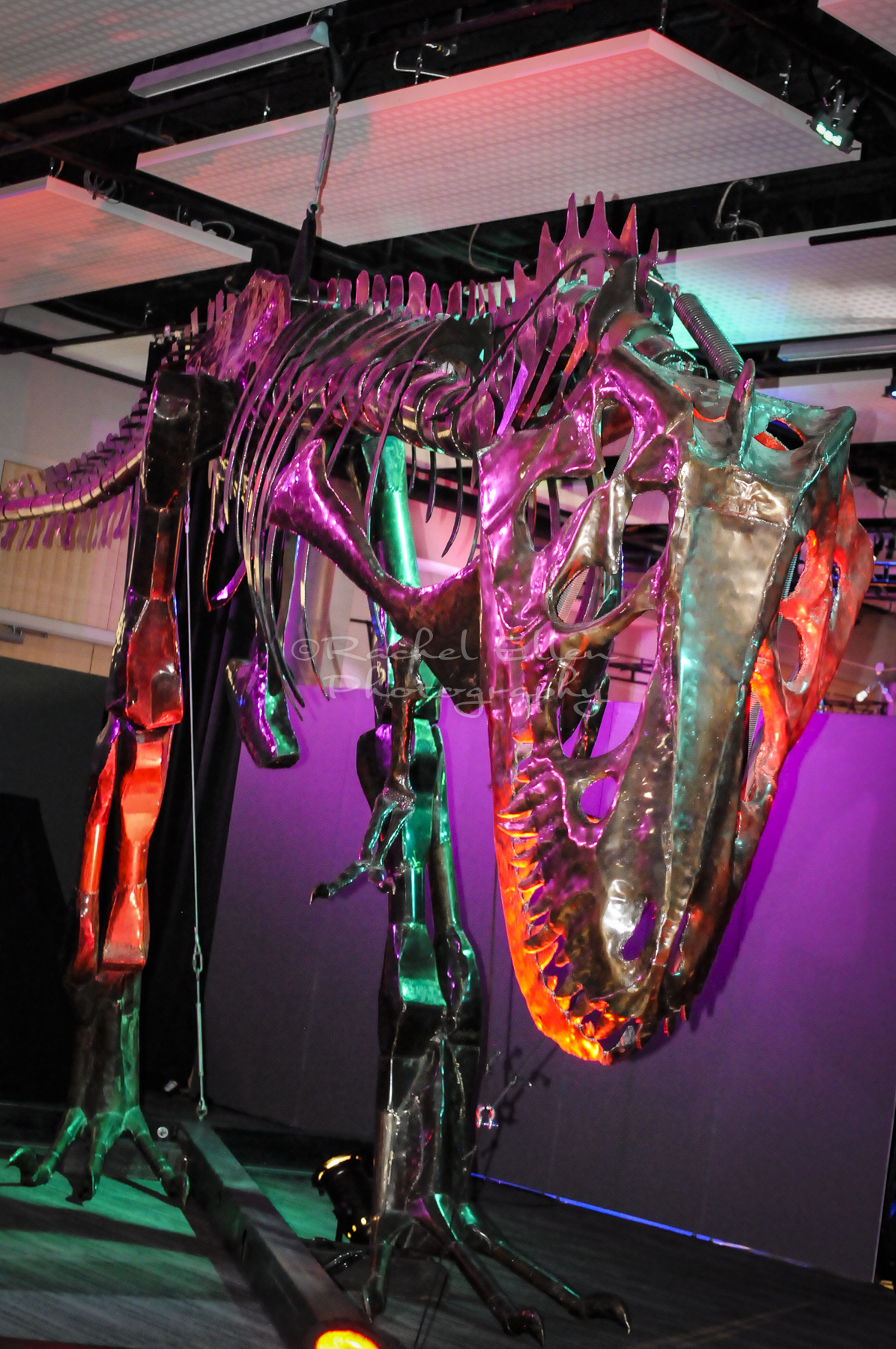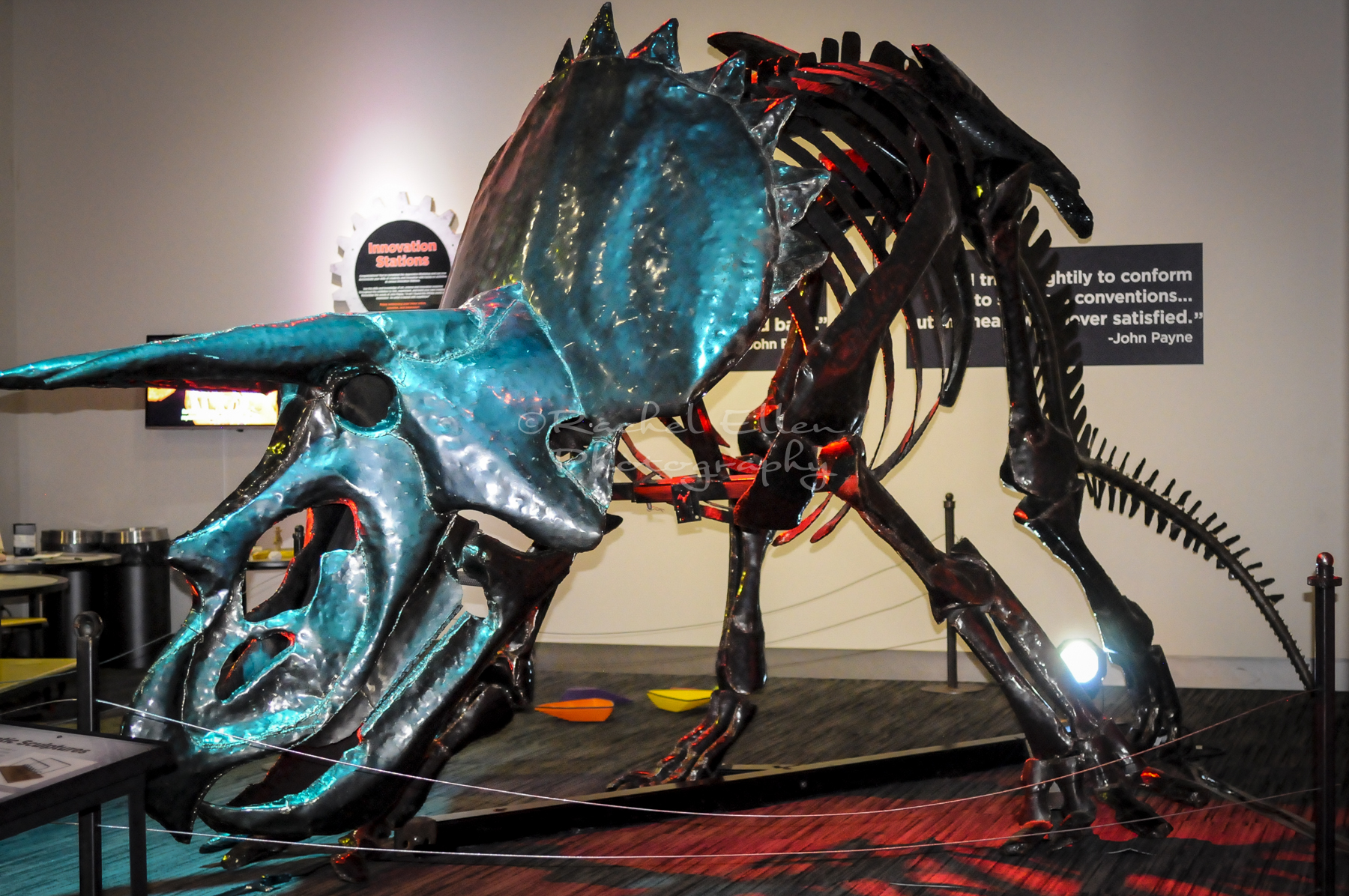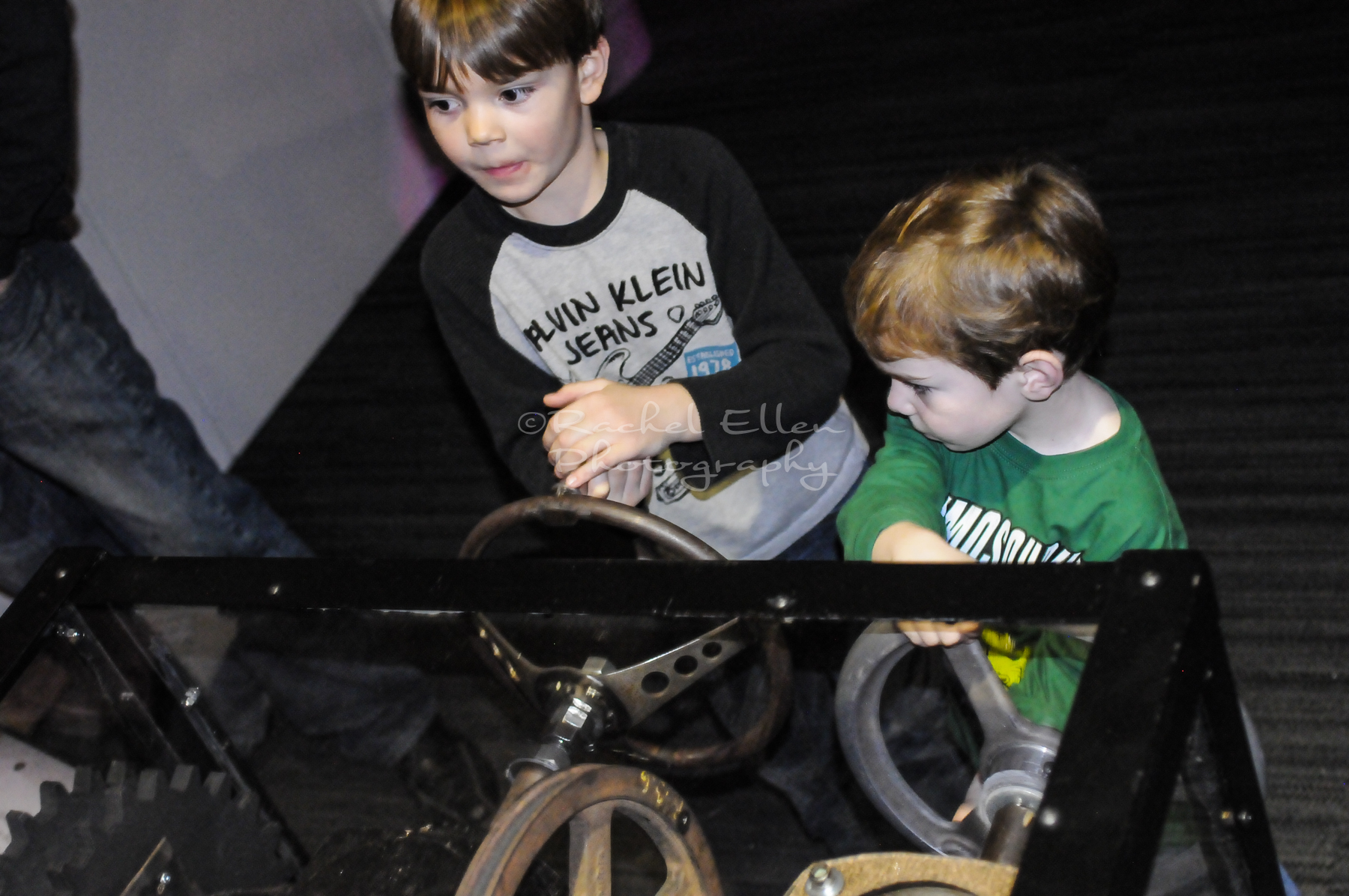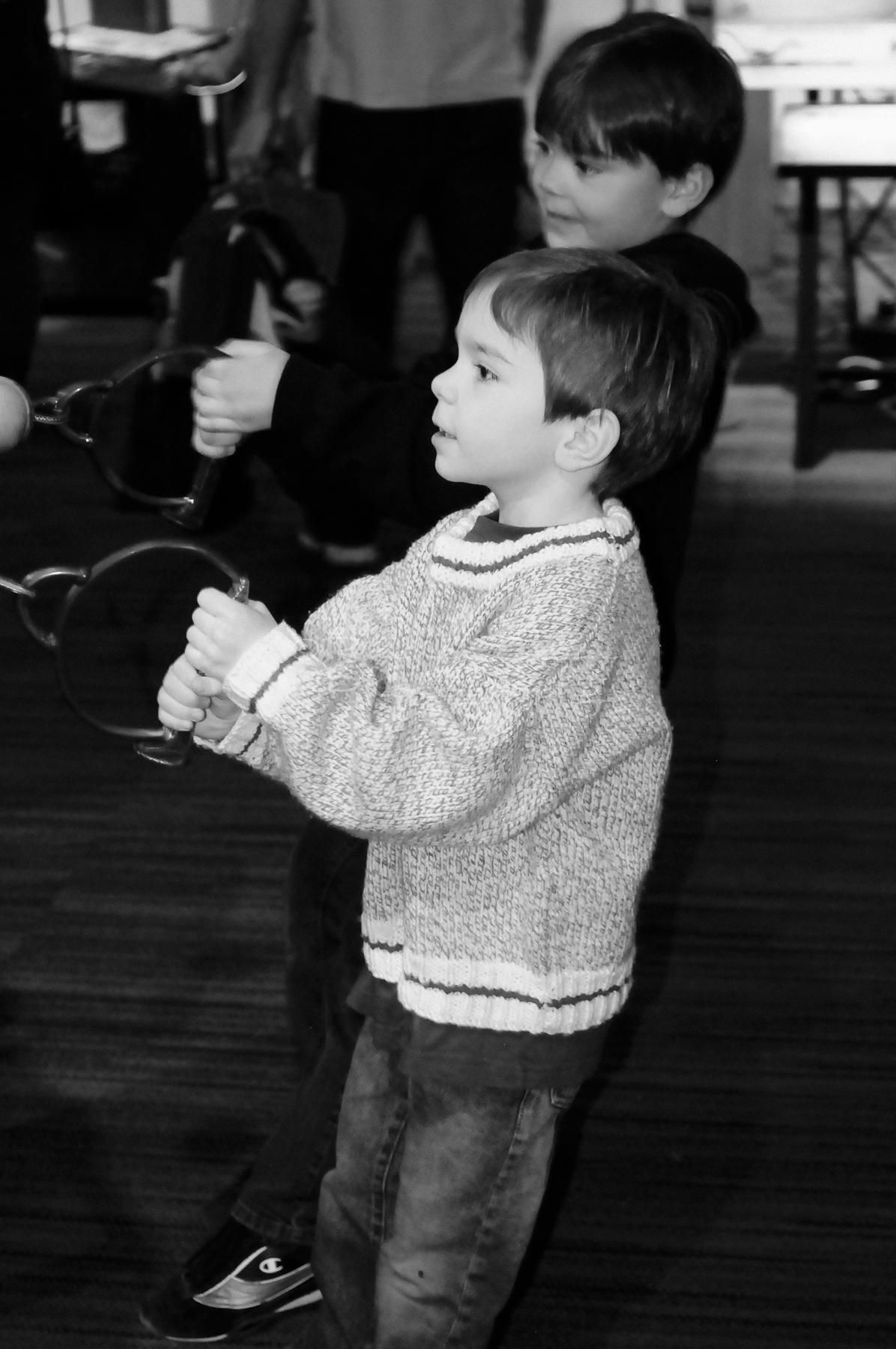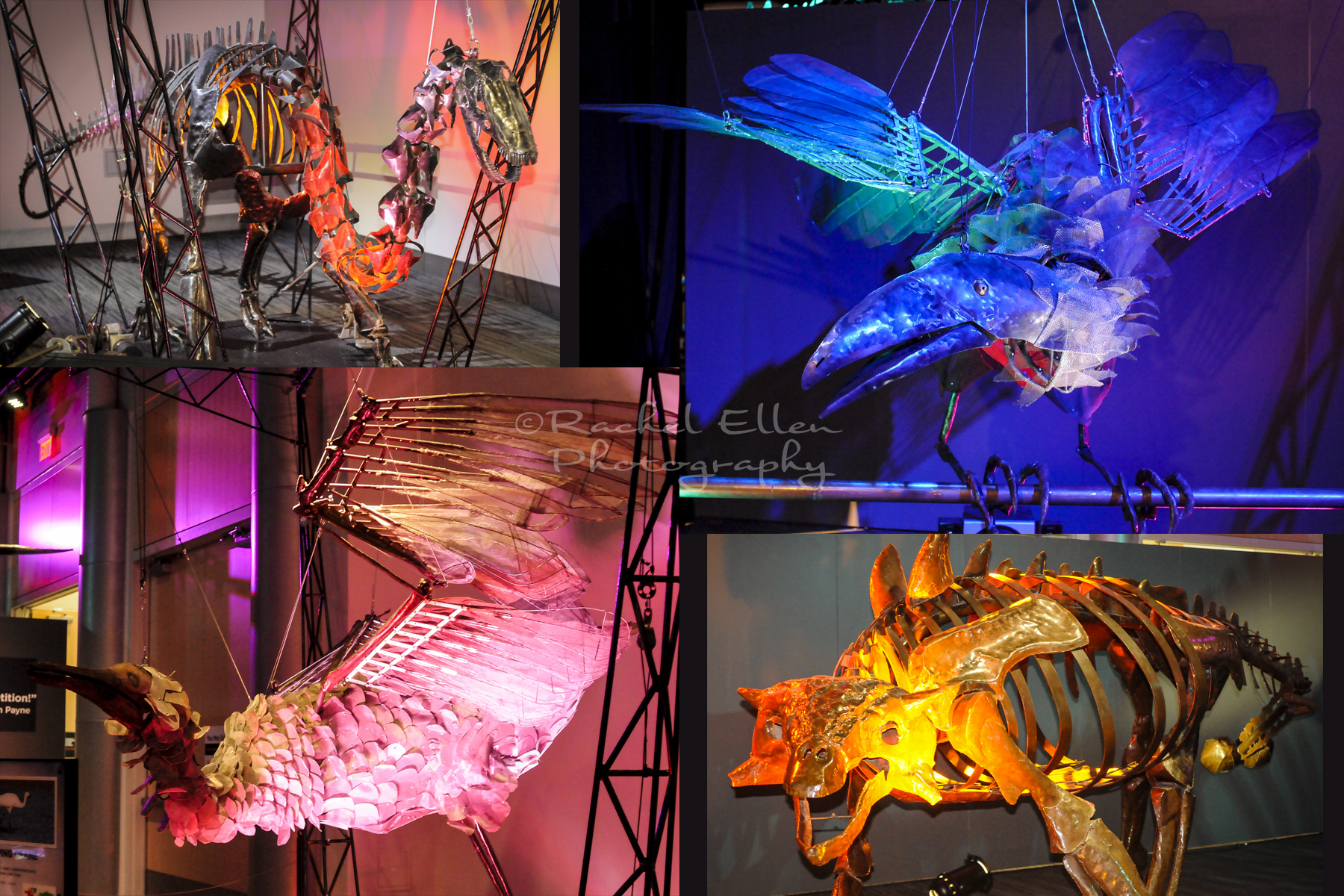 I love the merging of science, ingenuity, art, and creativity which is what this exhibit, and the entire Telus Spark Science Centre is all about. The kids' brains soaked it up like a sponge, as they explored, examined, experienced, and discovered the many hands on exhibits and activities.