When you live in the Foothills, the first day of spring often does not guarantee sunny warm days, and the flowers and leaves will still take weeks to emerge. But that was ok with this family, as Yvonne loves winter, and chilly, cuddly days. It ended up being the perfect weather for the type of family portraits they were hoping for. They made the trek out to my home studio near Millarville, to take advantage of the great natural scenery we are so lucky to enjoy!
We took a short hike, and made use of some of the natural props. The family dogs, Puddles and Pang joined us, and got down with their country selves, checking out all the foreign sights and smells their city noses are not accustomed to.
I had a great time capturing plenty of spontaneous candid portraits of this fun loving family as they tickled, teased, and laughed with each other. Thor did not want his mom to give him a kiss, and she had great fun teasing him about it, promising not to kiss him, and then stealing a kiss.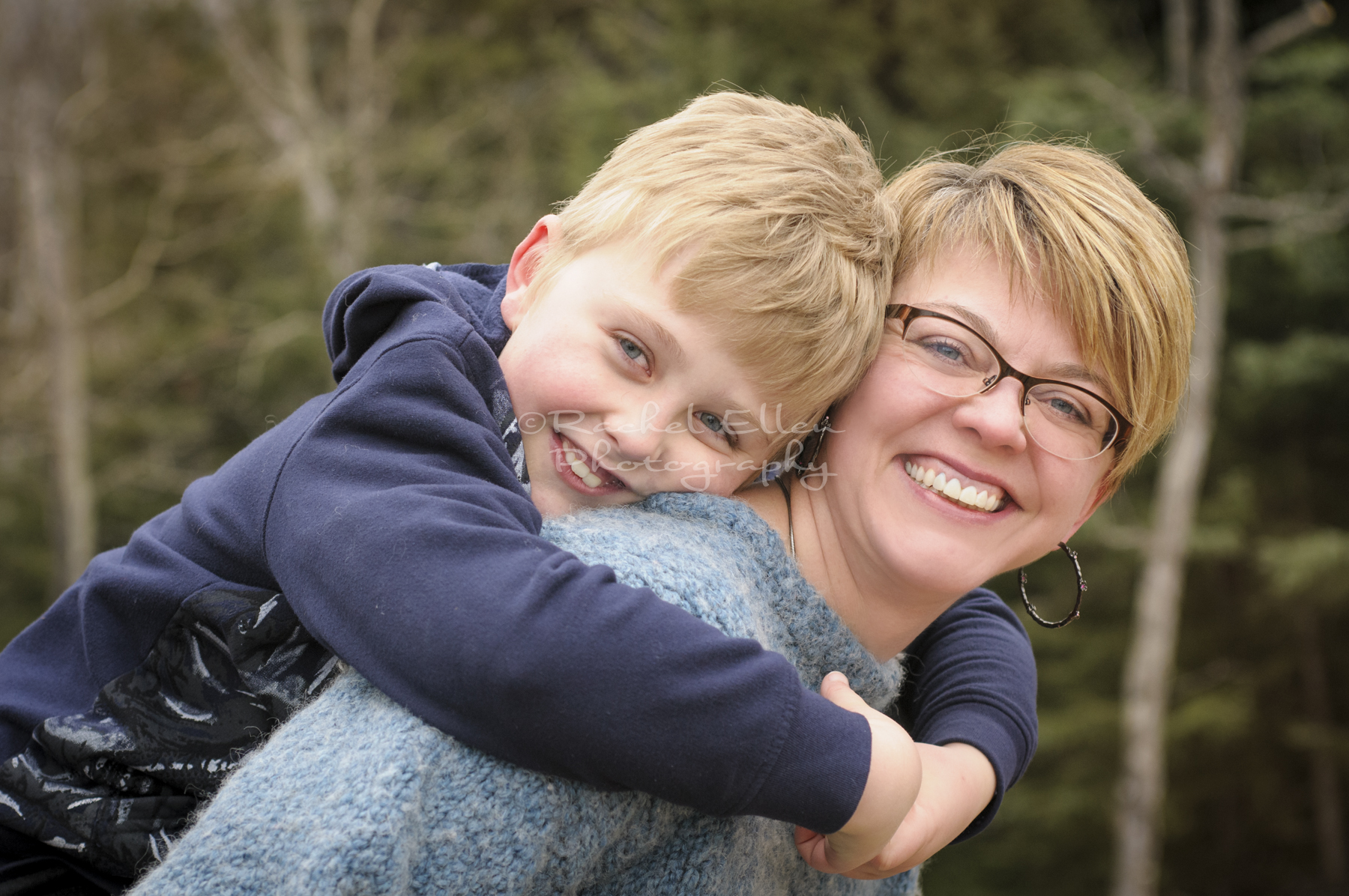 We then went back to the house where my husband had built an outdoor fire for everyone to warm up, and have a break. After a hot chocolate and a little snack, we captured some portraits of everyone cuddling by the fire. We included some of the beautiful quilts made by Thor's Grandma in the portraits, as a relevant prop to their family. I love the portrait of Thor cuddling with his quilt, and favourite stuffed animal.
As Yvonne is a lover of winter, we created some winter magic for her with a bit of snow. (In truth, it did feel like it might actually snow, so it didn't feel like we were creating too much of a stretch)
I then warmed everyone everyone up by the fire again with a bowl of chili:) Thanks for the great session guys.