This weeks' Throwback Thursday fits nicely with tomorrow's Spring Equinox, as this beautiful spring Wedding Reception took place on the first day of spring a few years ago. The renowned Heritage Park Historical Village in Calgary, made the perfect backdrop for Mila and Clancey's wedding portraits, as they both love all things country. The Gunns Dairy Barn was the perfect venue for their reception and dance, as it not only fits well with their country theme, but one of Clancey's volunteer groups meets there regularly, so they feel a connection to this place.
I met Mila several years ago at an outdoor art market, and we got along instantly. She hired me to capture Engagement Portraits of her and Clancey where they board their horses near Black Diamond, AB. We had an amazing engagement shoot, and captured some awesome moments.
They had planned a destination wedding, but as I had a very young child at home, I was unable to travel to capture their wedding day for them (although it had been discussed).
But I was honoured to be invited to capture their reception celebrations upon their return home, as many of their family and friends wanted to celebrate the marriage of this happy couple.
Our portrait session included several of our favourite Heritage Park buildings, and settings. It was nice to have the park all to ourselves for photography , as the park is not open to the public in March.
We then gathered by the Gunns Dairy Barn as guests arrived, and captured some quick impromptu portraits of Mila and Clancey with their families, and special friends. This made a great addition to the album I prepared for them of their special day.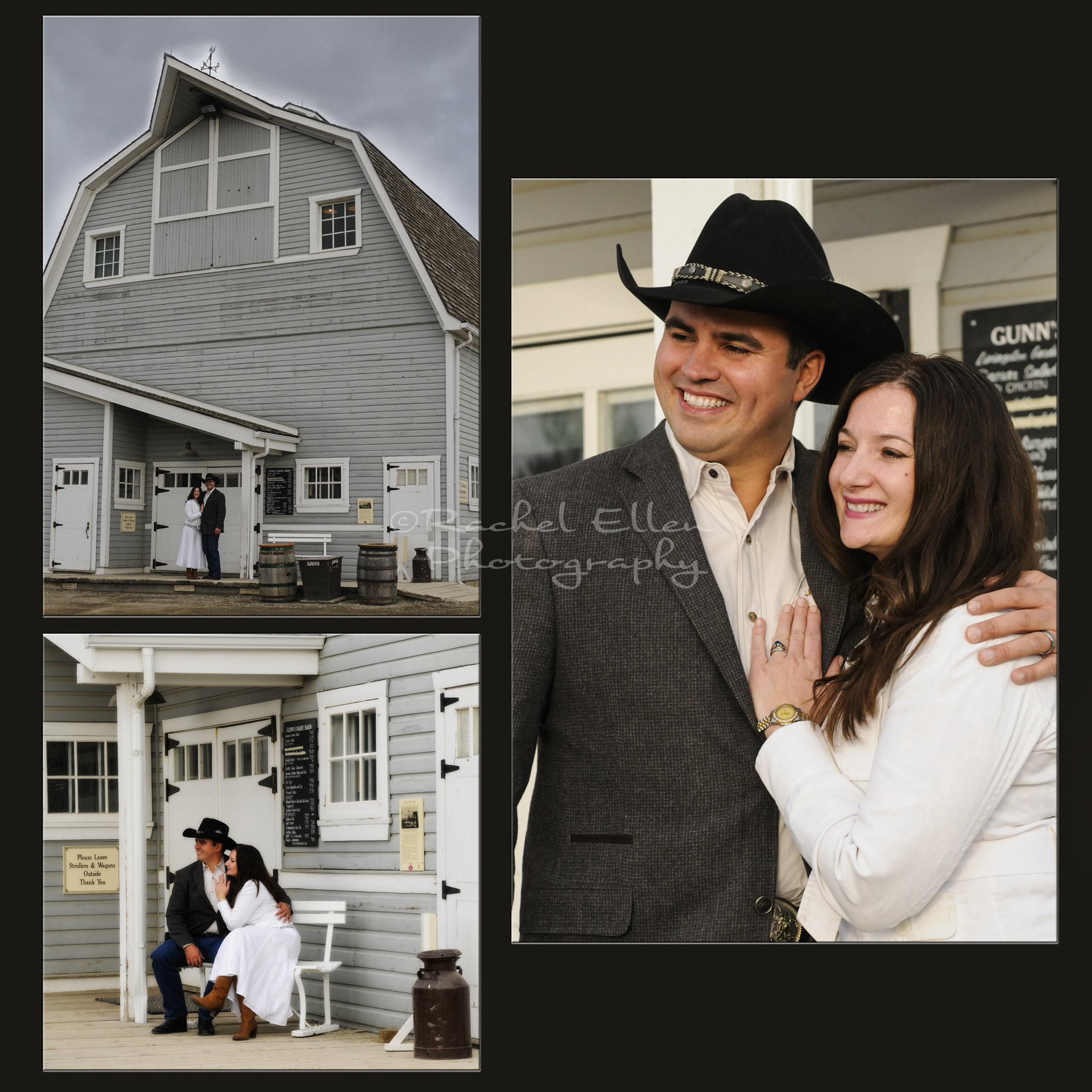 Their evening was a fun filled night of stories, happy memories, laughter, and dancing.
Many couples may think this kind of event doesn't necessarily warrant coverage by a professional photographer. I'm so glad Mila chose to have their informal reception photographed, because although it was a casual affair, the images with all their family and friends, in a lovely album, will be something they can treasure and relive over and over.