Last nights' fireworks show at the Centre Street Bridge in Calgary was truly awesome. For us small town, born and raised people it was the best we've ever seen. For our kids, it was the first fireworks show they'd ever seen. An epic experience for them, that will be hard to match.
Growing up, I remember watching events like this on TV, and wishing I could just once be there for the fun. And yet, my husband and I, often shy away from crowded events in the city, knowing all the situations and eventualities that must be braved. But our oldest son, Brodie, really wanted to see fireworks in the city, and have a train ride. So we braved it for him, to give him a Canada Day he'll never forget.
And it was, for all of us.
The city in the summer is so alive and electric. We enjoyed the people watching, and all the sights and sounds. Buskers, food vendors, and our favourite was the guy covered in silver paint and clothing, who looked like a statue riding by on a skateboard.
We don't come downtown very often, so I attempted to do a bit of architecture photography. I'd never been up close to the Bow Building. It is quite a marvel. And the sculpture in front was fun to hang off of.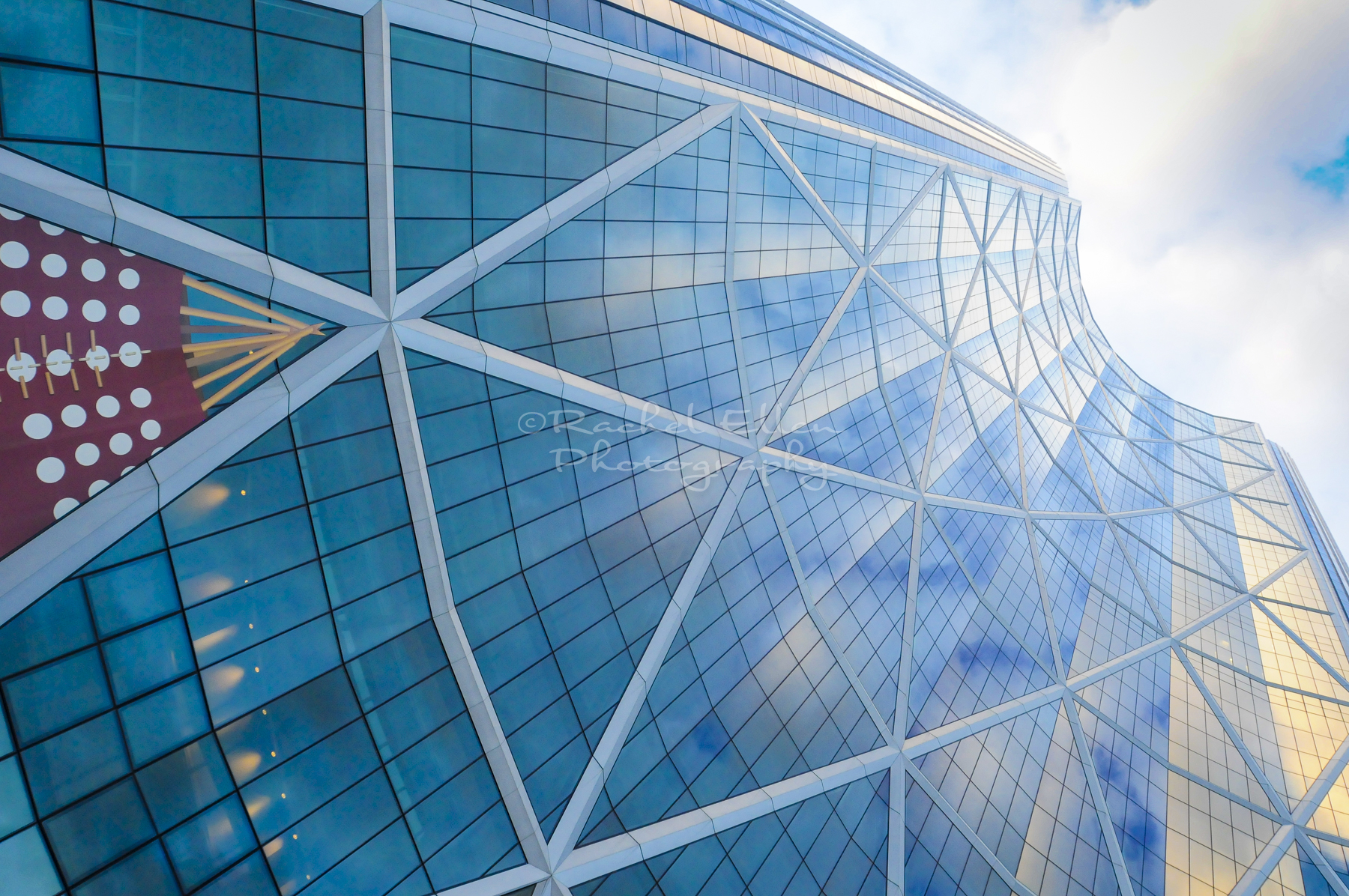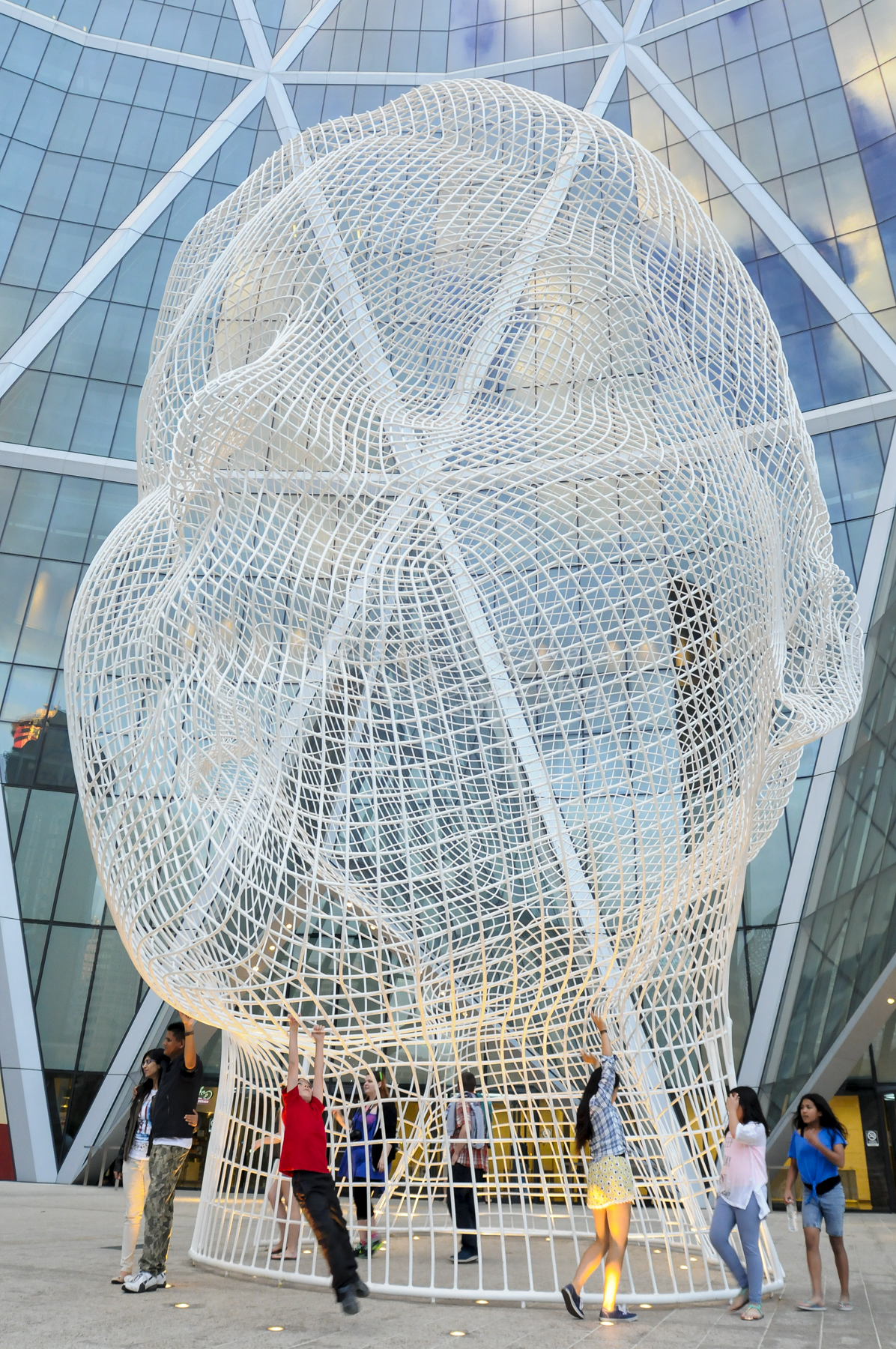 The kids had fun playing glow stick swords, and eating ice cream while we sat in the grass and waited for the show to start.
I'm sure my images don't do justice to how amazing these fireworks actually were. I loved how the fire, as it descended from the sky, seemed like magic, like you could reach up and touch it.
Afterward, getting out of the city centre proved to be quite a challenge, as the throngs of Canada Day revellers all pushed and scrambled to take the C-Train home, or to the next party. Our poor little dears were exhausted, and fading fast, as we wondered if would ever get back to our vehicle at the edge of town. Crammed trains, stalled trains, as some issue was sorted out, and then finally a kind police officer took us under his wing, and promised us he'd get us on the next (and last) train. He ushered us along the platform, and gave us some useful train riding tips that every savvy family must know (that we country people did not know). Don't wait at the end of the platform with all the partiers- go the middle, where the other families are waiting. Then-go for the middle car (not the end car). It worked! We got on, and finally on our way! (Much to our relief).
Our experiences at the end of the day proved us right on why we seldom brave the city and crowds with our young children. And yet, even though they were exhausted, the boys both agreed it was worth the effort and ordeal to see such an epic fireworks display-"the awesomest ever!"