This past weekend I had the honour of capturing the Wedding Celebration of Chris and Krista. I'm only just beginning to get to know them both, but I can already see what a wonderful couple they are, and how well loved they both are by their family, friends, and community.
Their ceremony took place at our Millarville Community Church, with pastor Allen presiding over their ceremony.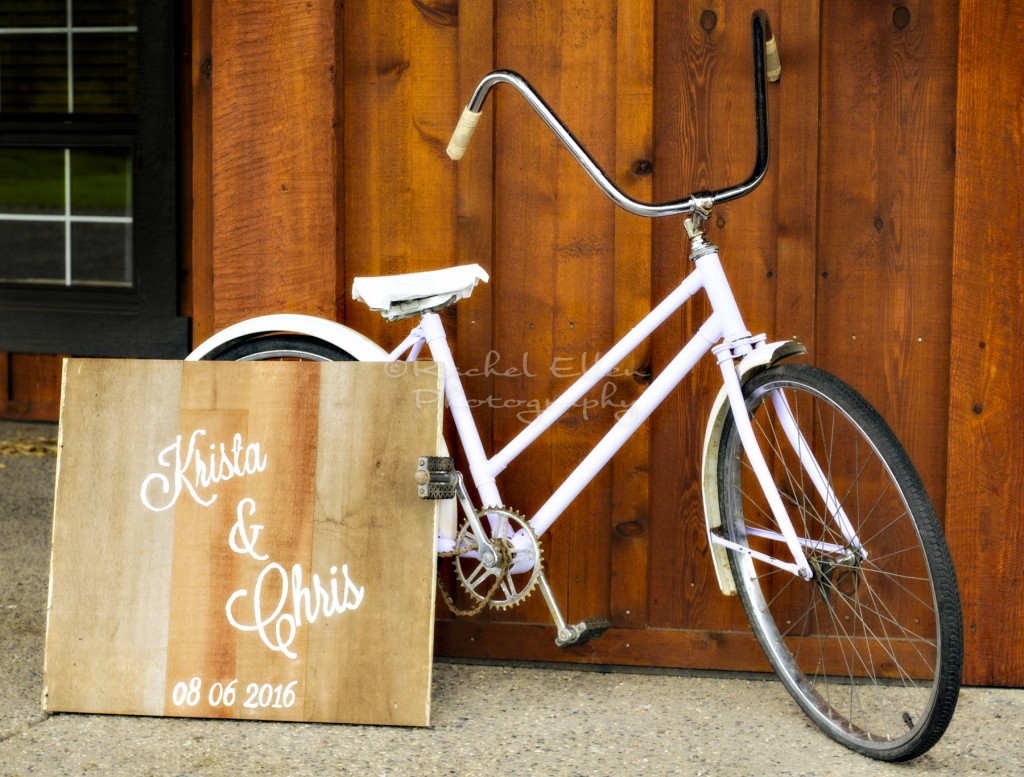 Their ceremony was beautiful, a wonderful description of God's love for all of us, and the covenant of Marriage, a promise strengthened through His love.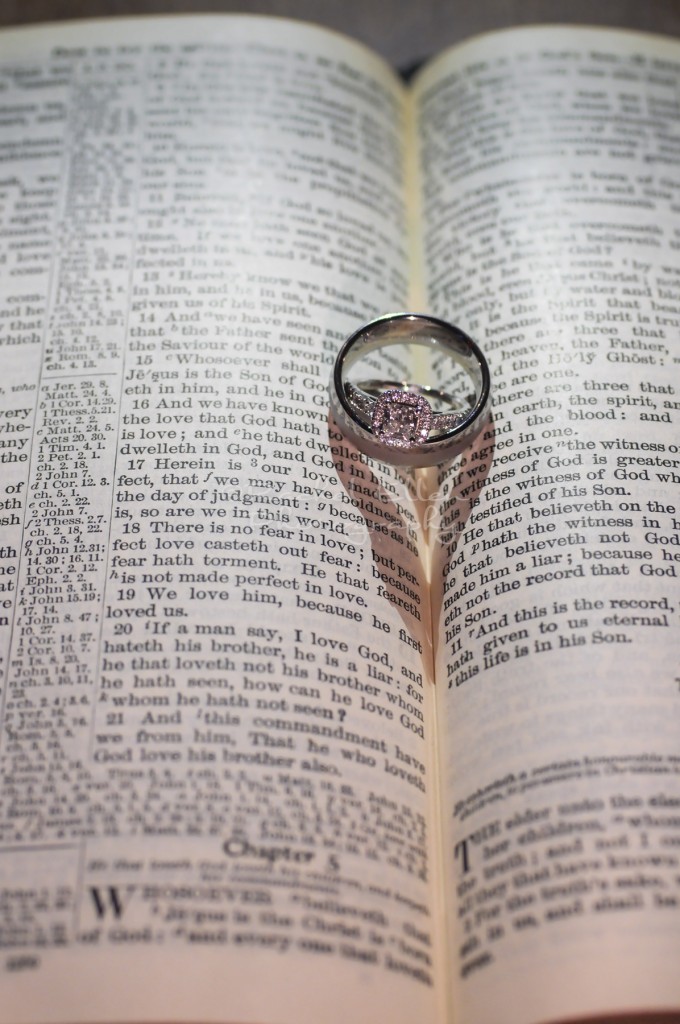 After their ceremony, and a few family pictures at the church, we made our way to the Corner Stone Farm, located  by the intersection of Highway 22, and Highway 22 x.
Although it was overcast, the forecast for thundershowers, and the clouds threatening all day long, we were blessed as the rain held off for the whole time we were taking pictures.
The historic big red barn is a great landmark, and the property has lovely grounds for capturing rustic, county wedding portraits.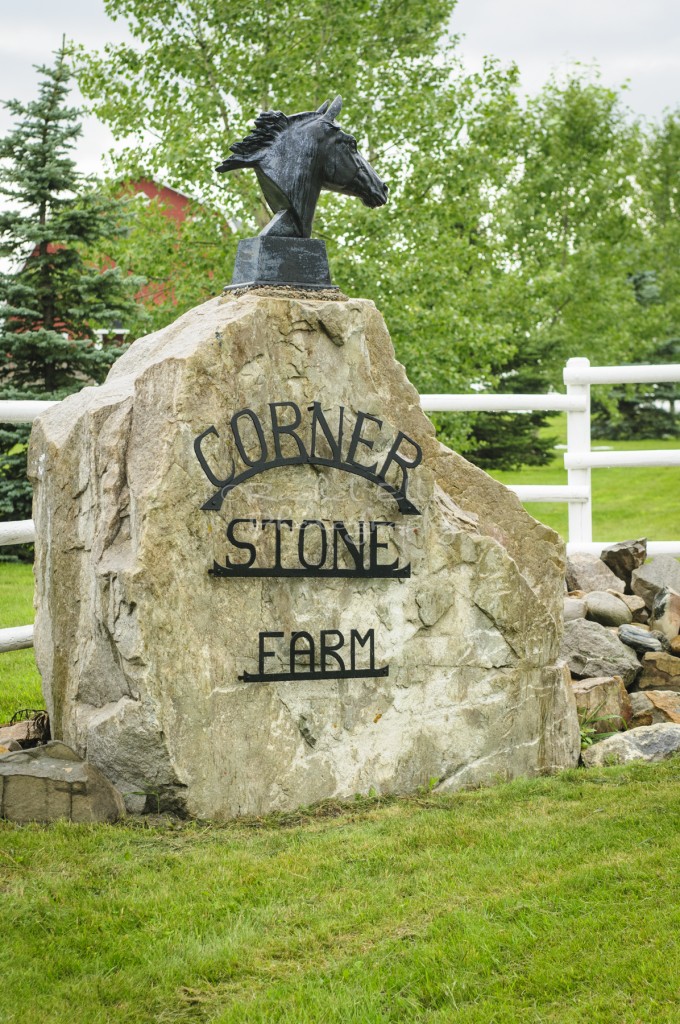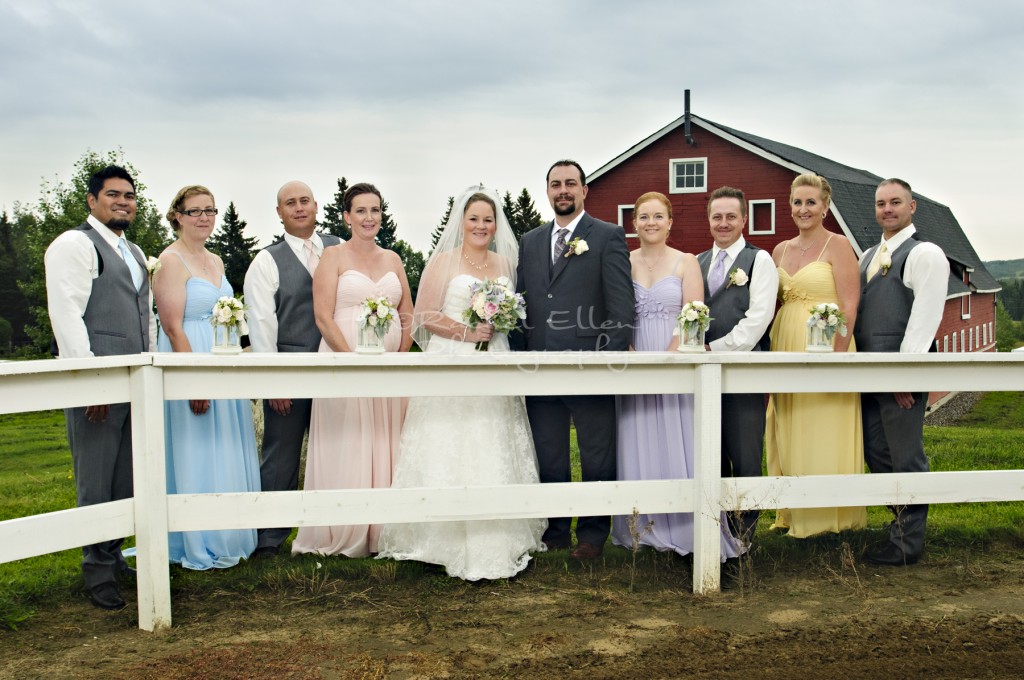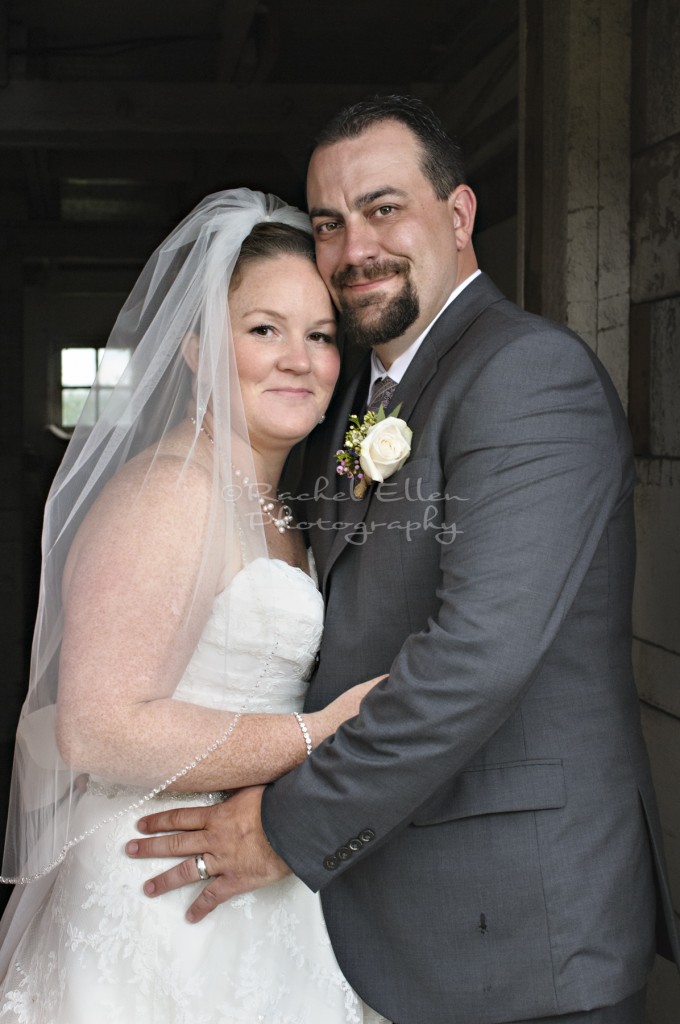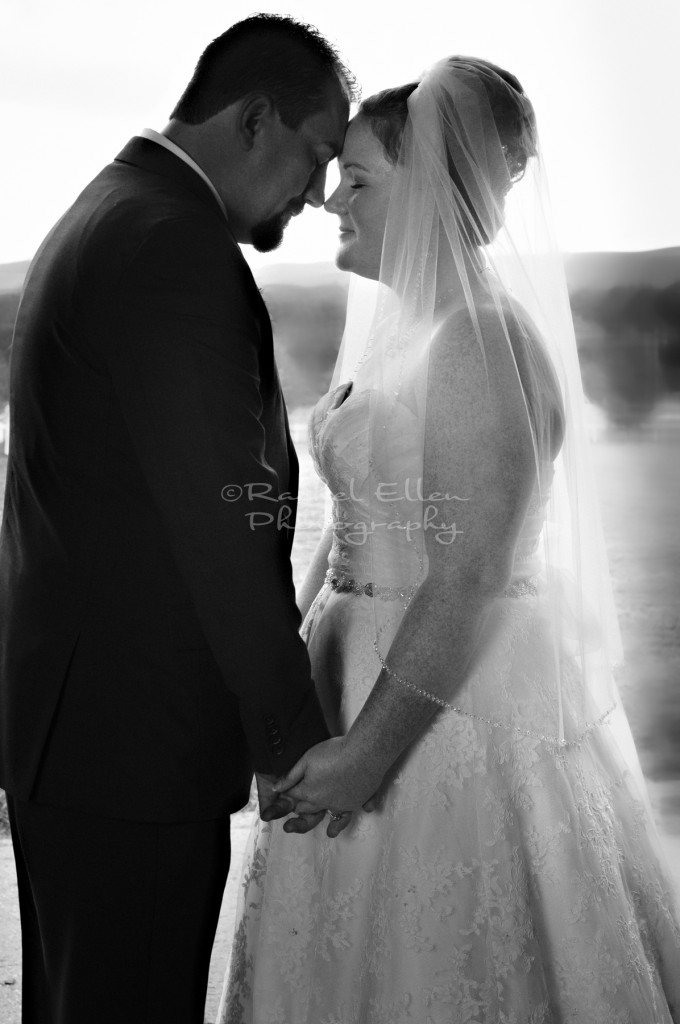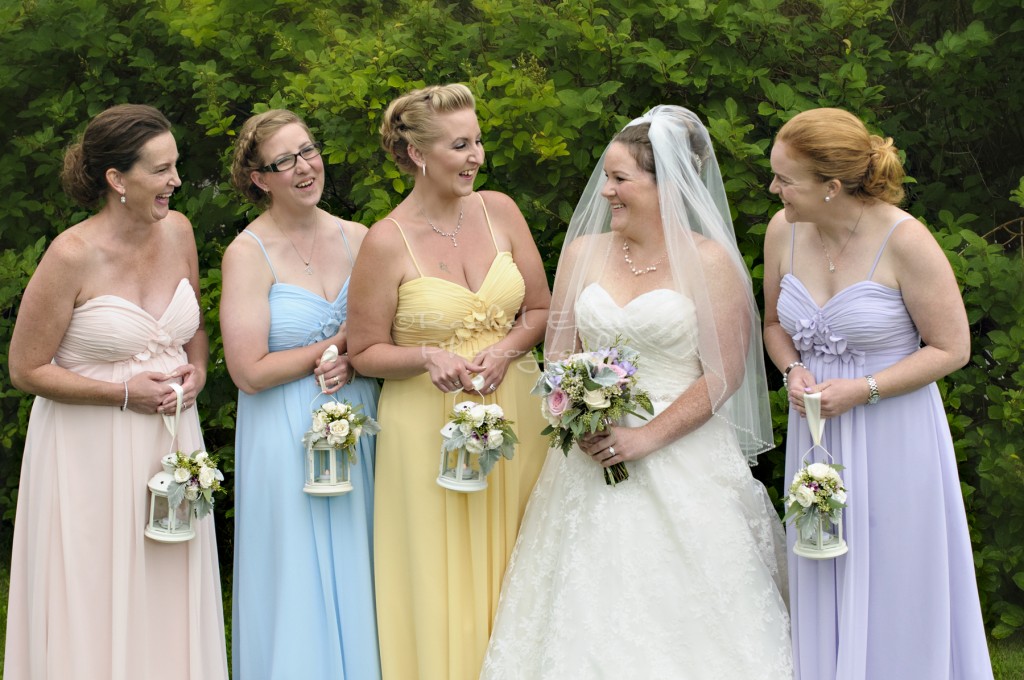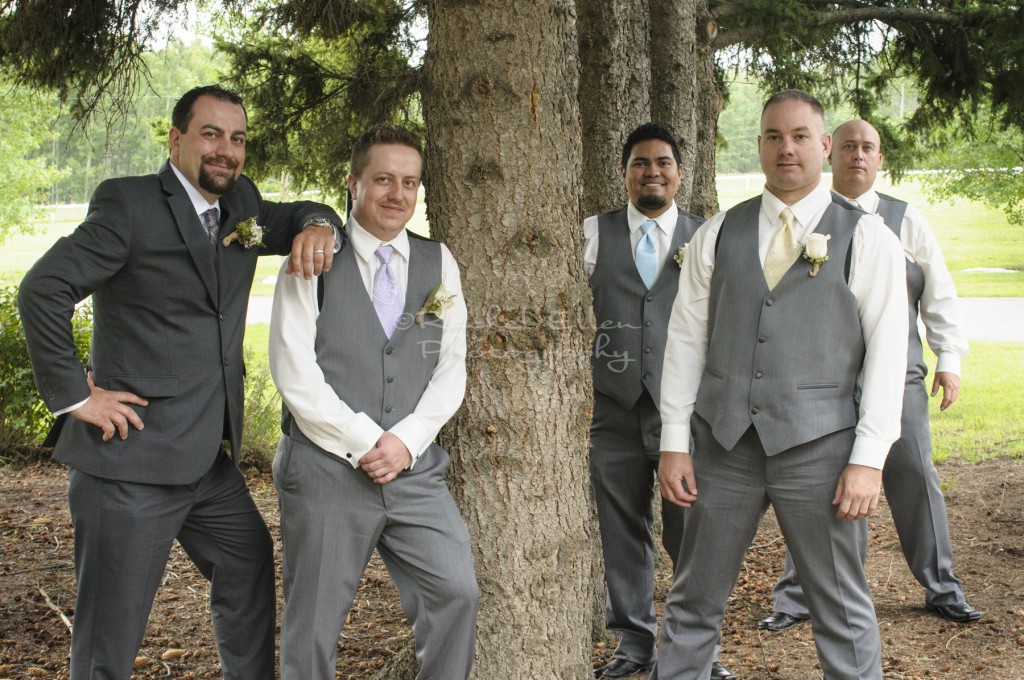 I loved all the beautiful details of Krista and Chris's Wedding, and Krista has a wonderful way of including lovely, soft colours, county vintage flair, as well as touching tributes to family, like in her pretty bouquet, adorned with family pictures of their loved ones, who have gone on before.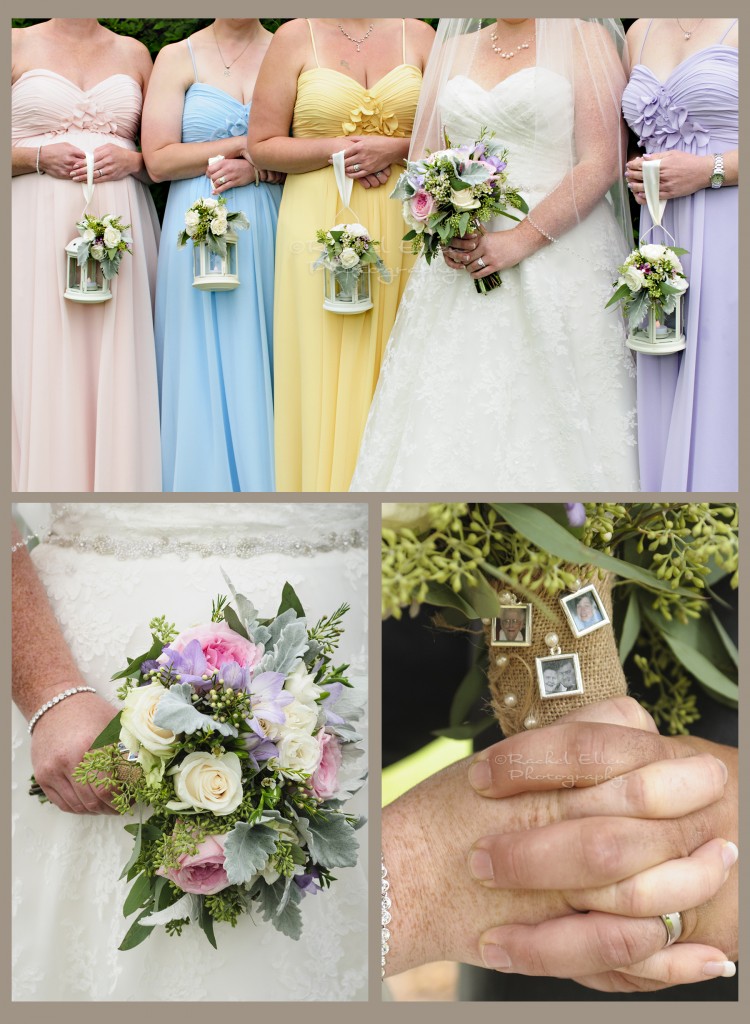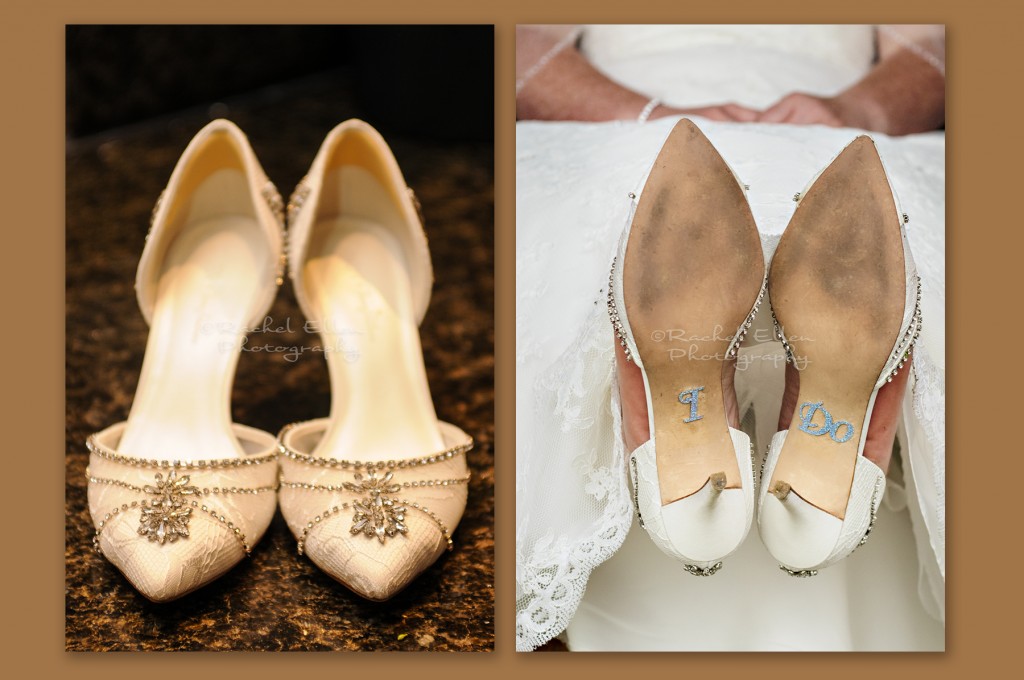 I would have loved to spend another hour photographing at the Corner Stone farm, but alas, they had guests awaiting their arrival for supper, so we raced off to the Millarville Racetrack Hall for their Wedding Reception.
Krista and Chris had a few special portraits they wanted me to create for them at the Millarville Racetrack grounds, and I'm so glad we took those few extra moments to do so before dinner.
Krista formerly took part in the sport of barrel racing, so she really wanted a portrait with her horse, Jack. The light was soft and perfect, and the backdrop of the Creekside Campground was perfect for these beautiful portraits of the bride with her horse.
Chris, who loves motorcycles, wanted some portraits with a Harley Davidson motorcycle. And they also wanted some Harley and Horses portraits together.
Although all of this made them a teensy bit late for dinner, it was well worth the bit of time it took to create these portraits.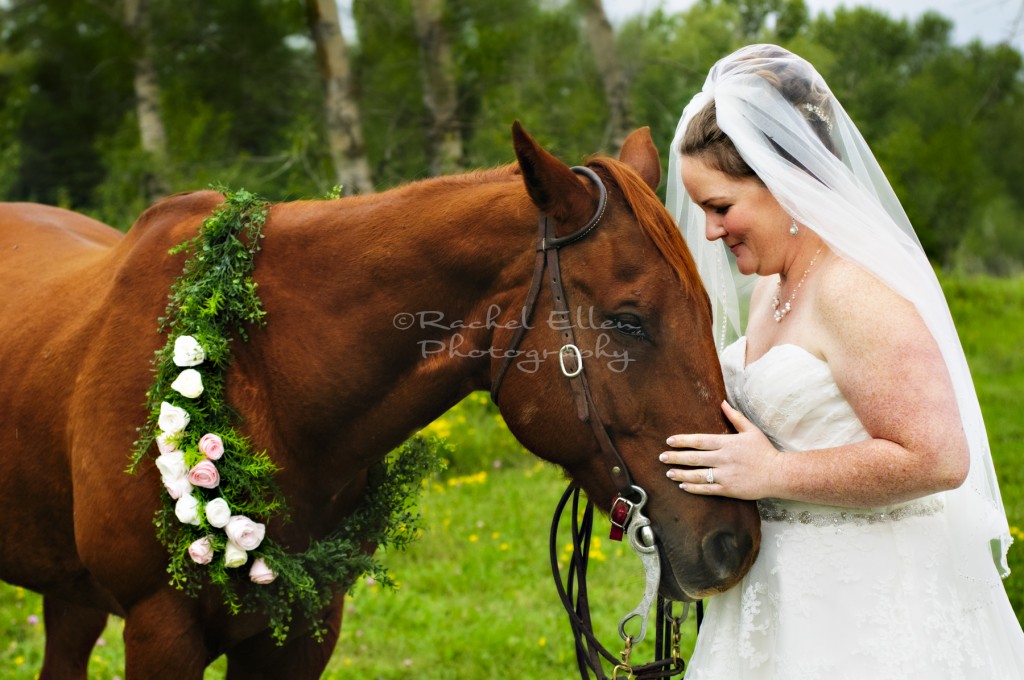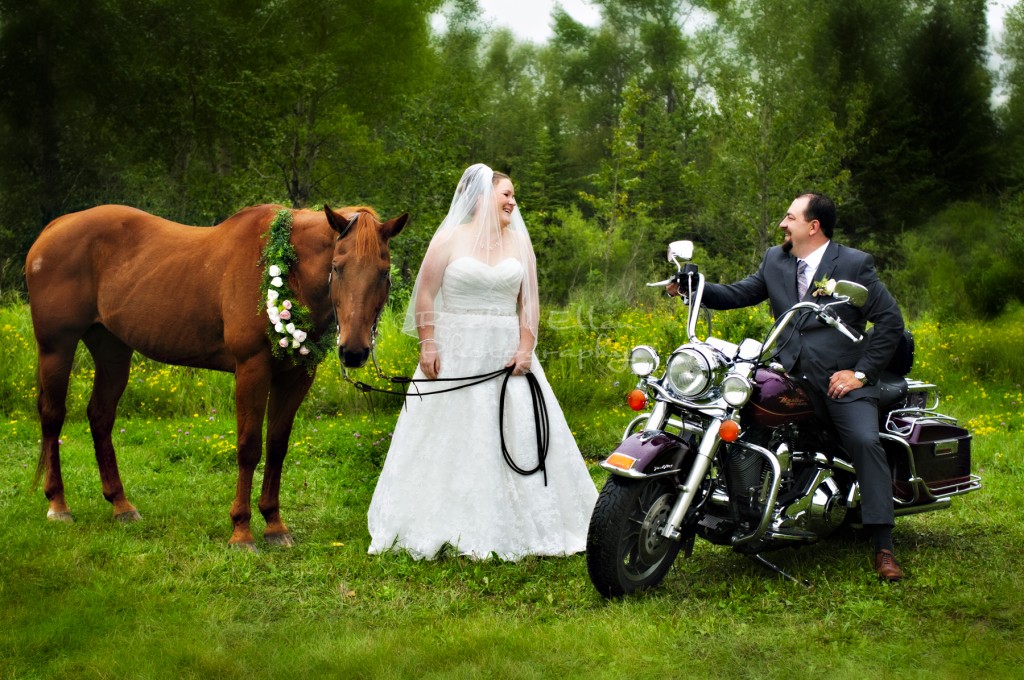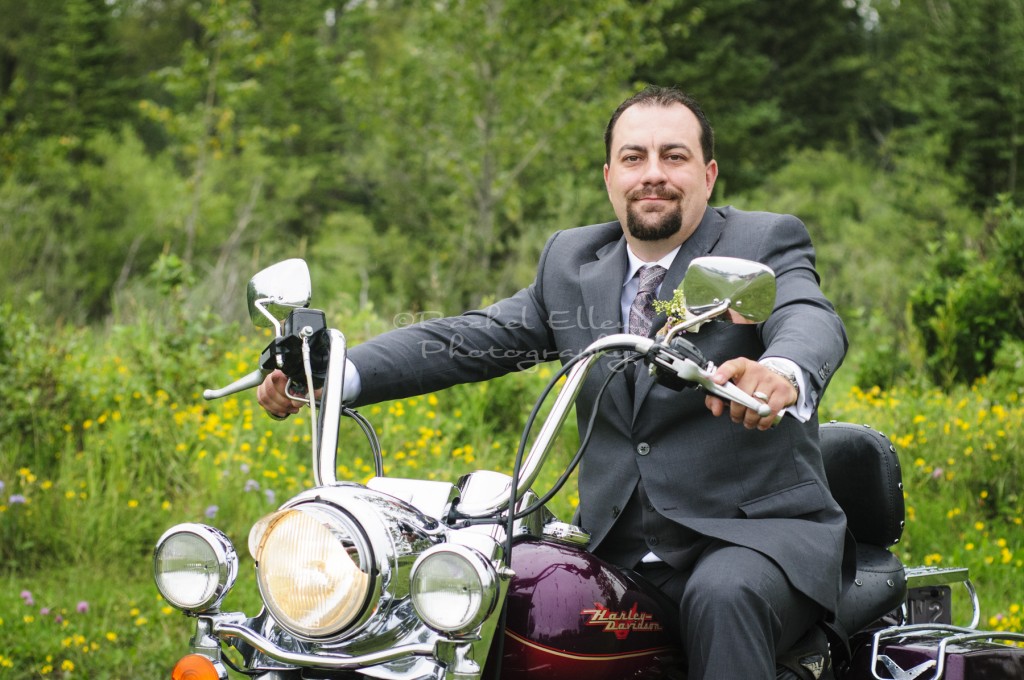 Inside the Millarville Racetrack Hall, Krista had transformed the cozy, rustic hall, into a charming antique, vintage setting, complete with antique furniture from her family's old homestead, soft beautiful colours, lovely lighting, and rustic county touches everywhere.
Their wedding cake on this lovely antique dresser was a wonderful decorative feature, and a hit with the kids, who kept coming up to visit the cupcakes.
The hoops filled with family photos were a wonderful, personal touch. A pie bar, filled with homemade pies all made by Krista's mom, was a complete hit, when it came time for dessert.

In keeping with the old saying that it's good luck for it to rain on your wedding day, the rain poured down after dinner, during the evening.
I love the first dance, as the Bride and Groom steal a moment together. Although they are surrounded by their guests, it becomes just them, as they are alone on the dance floor with the music.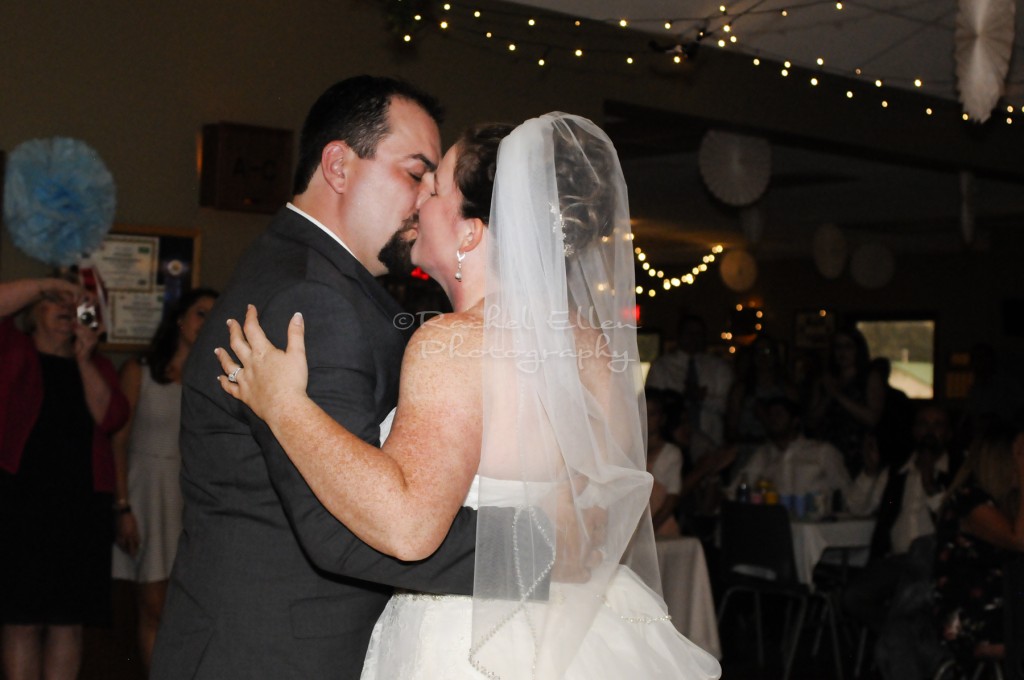 I especially love these images from the Father & Daughter dance. You can't hear what they are talking about above the music, but you can see they are sharing a very special, and beautiful moment together.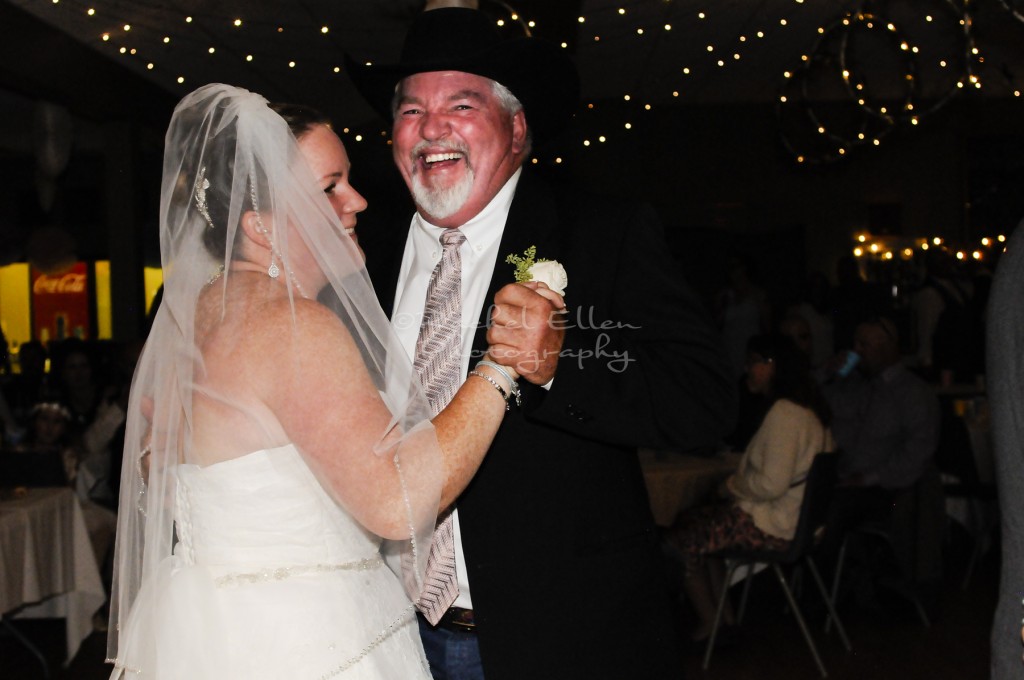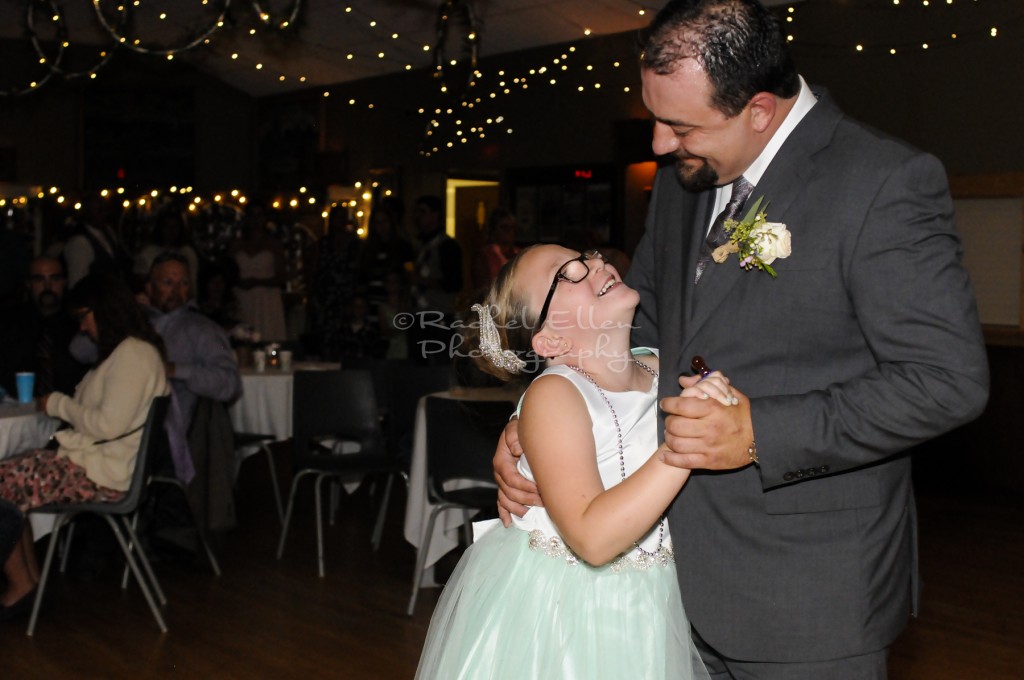 Congratulations Chris and Krista. I'm so happy for your family, and wish you all the best.