This past weekend I created a Photo Booth for a 50th Birthday Party Event at a Client's  home.
I had never done a Photo Booth before, and wondered at first if it would be a good idea. After all, people hire me to take Professional Portraits for them, and I've always dismissed the Photo Booth as some candid silliness done at the Mall, or perhaps when the Midway comes to town.
If I was going to go with a Photo Booth idea, I knew I wanted it to be "elevated". I would still be using great lighting, and creating professional photographs, not just setting up a "selfie" station.
My particular clients for this event have hired me for several of their special occasions, and each time I've created Professional Portraits of their family and friends, as well as offered them Event Photography-capturing the fun, candid images, and key moments of their events.
So I really felt that I wanted to offer them something different this time, go all out, and try something new.
When I discussed the idea with them before the Party, they were really excited, so it was a Go.
My idea was to create something that would capture the fun, look, and feel of the old style vintage photo booth photos, and yet be classy and tasteful enough to use for Professional Portraits, if any of the guests preferred that look.
I took a look through my "tickle trunk" (I think all photographers who have been at this for awhile end up with a collection of props) and I came up with several small props and costume pieces that guests at the event could quickly put on to get into "character".
A gangster hat, wooden pistol, cowboy hats, a feather boa, a fur stole, shawls, a crown, and funny eyeglasses, made up the collection of things to put on.
Since no Photo Booth is complete without a selection of moustaches and lips, I got crafty, and made a bunch of those. (Thanks Pinterest, and the lovely people who posted free moustache and lips printable templates)
I wanted a really great seating prop for in my Photo Booth, and I discovered Bee Vintage from downtown Calgary, who had this wonderful antique love-seat available for rent. It was the perfect seating prop for this set, and the husband and wife team at Bee Vintage were very helpful, and lovely to work with.
My 10×10 pop up tent, draped with curtains and a backdrop made up the Booth itself.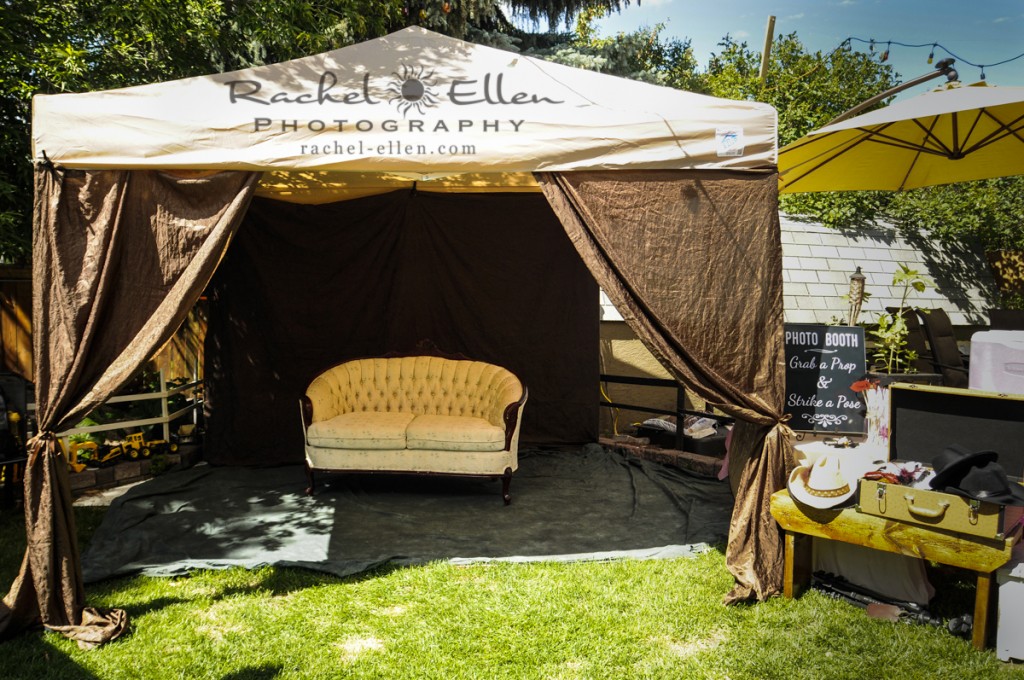 A prop station was set up for everyone to grab what they liked for their photo booth portrait.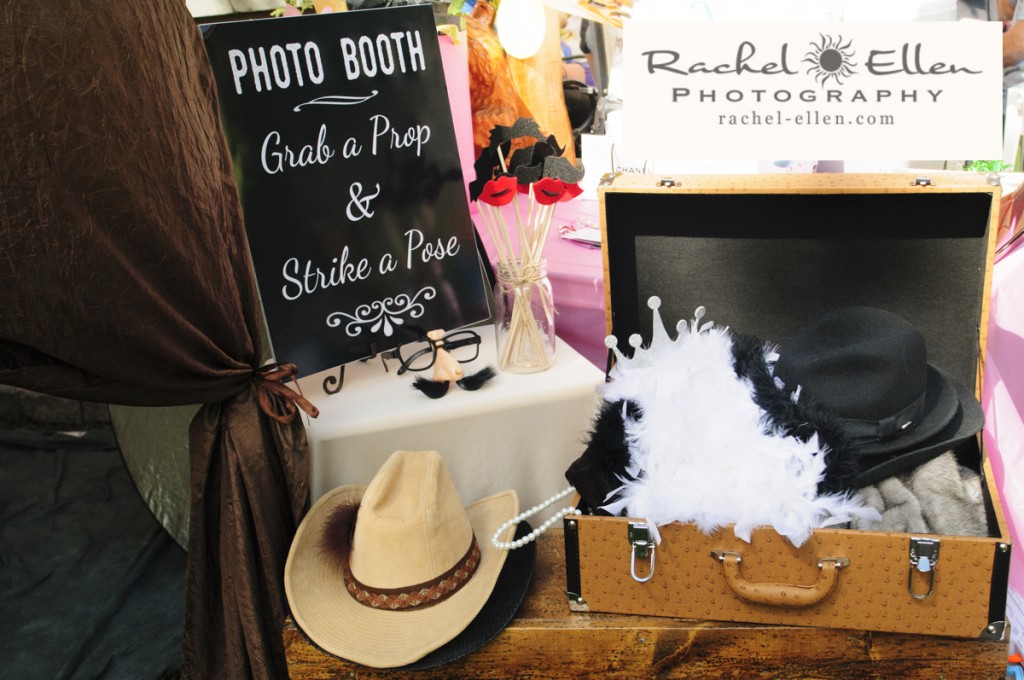 I feel it went over well, with the perfect mix of candid silliness, and professional classiness when desired.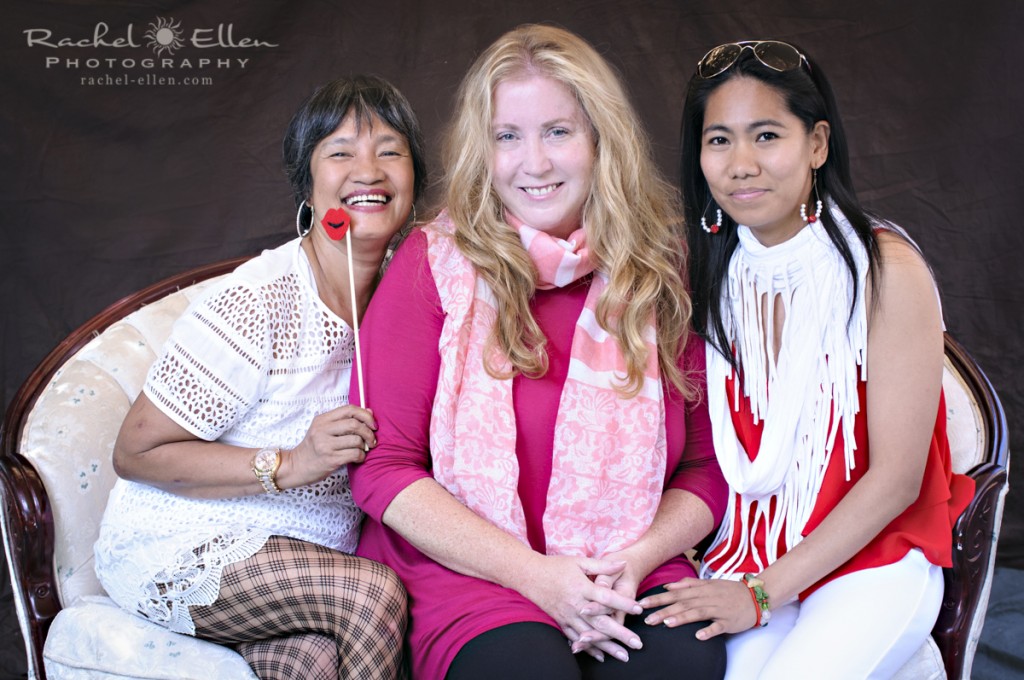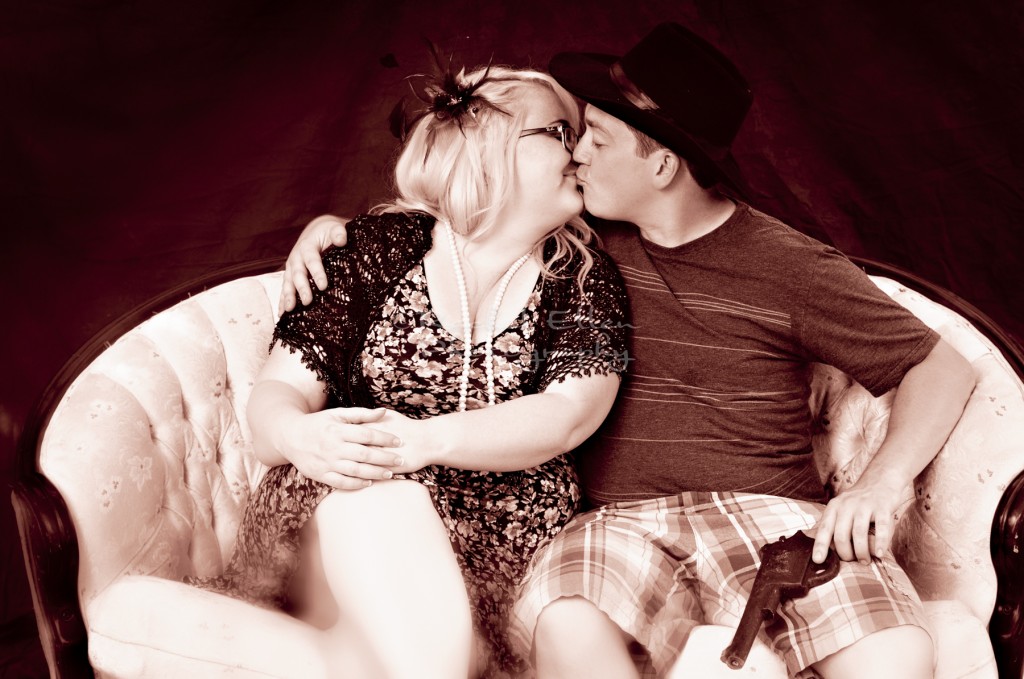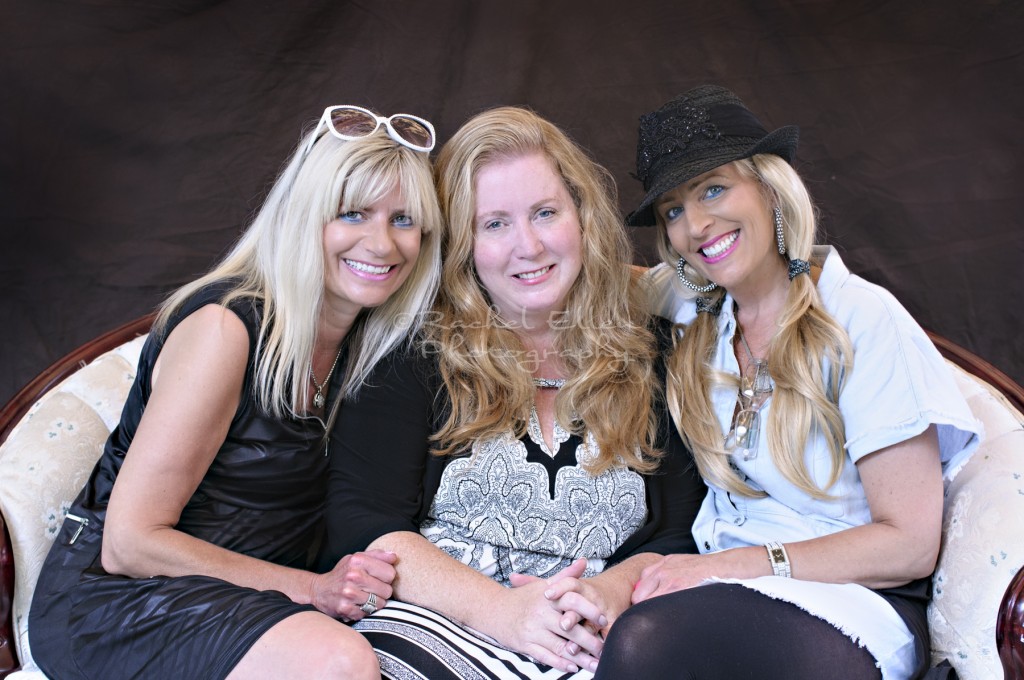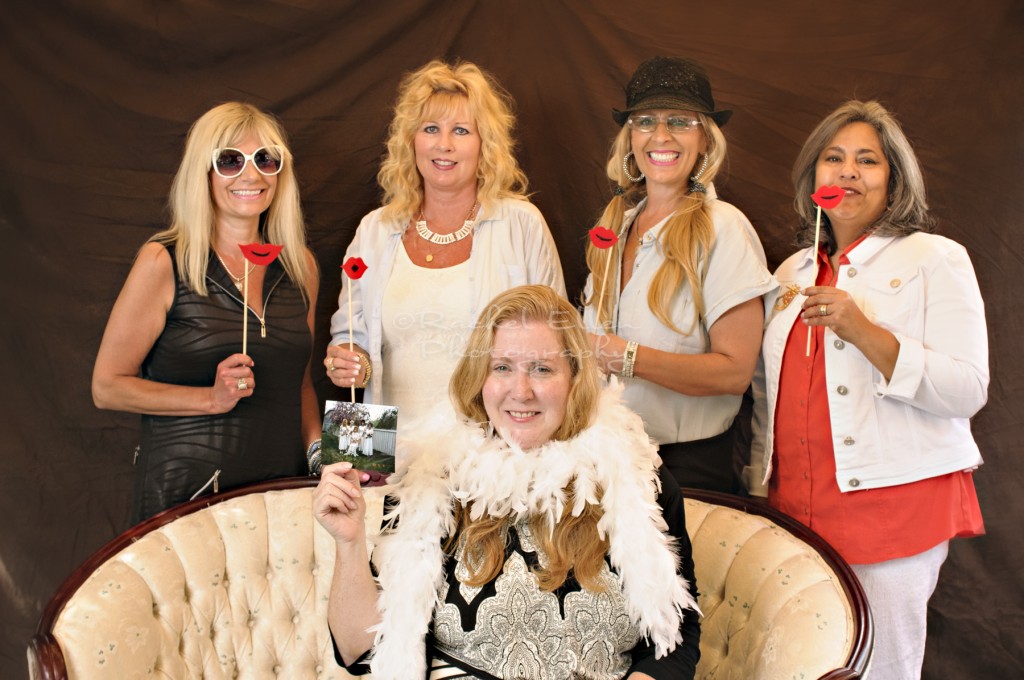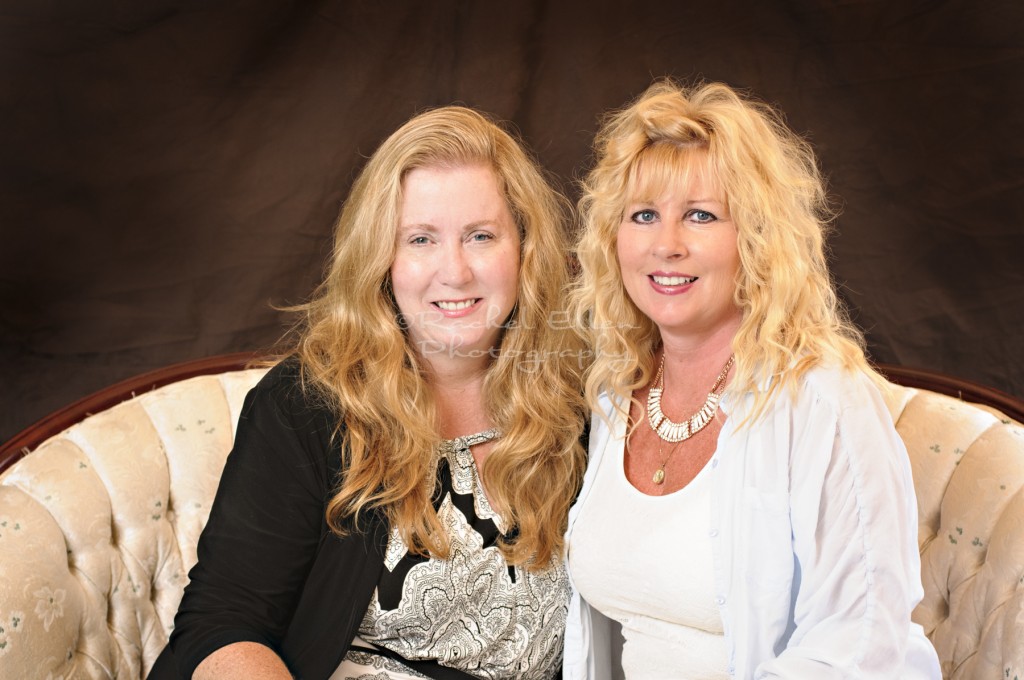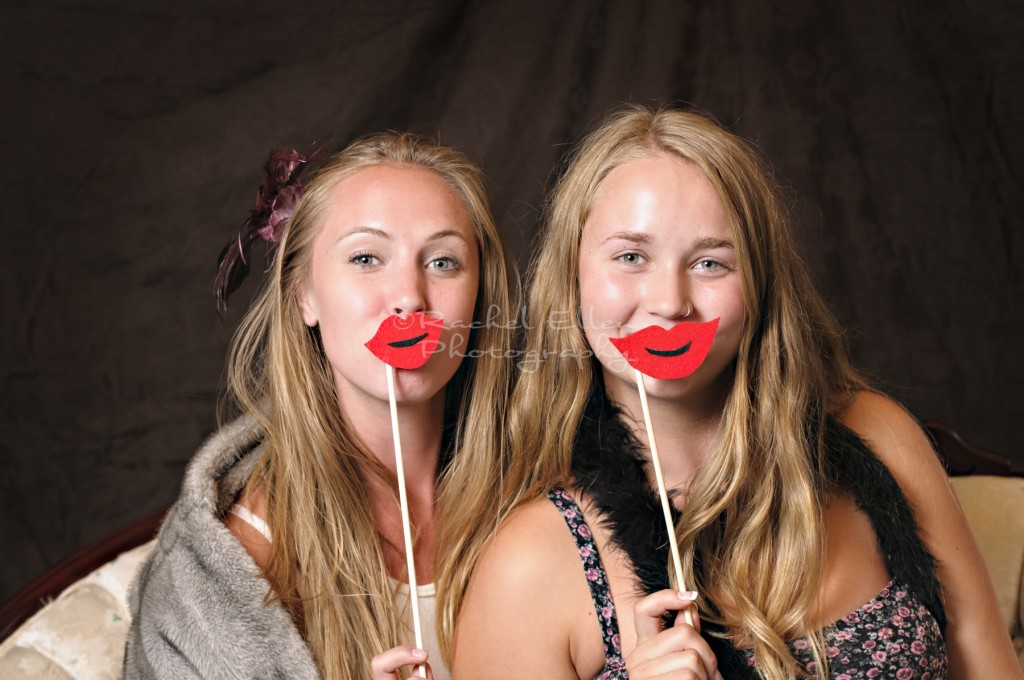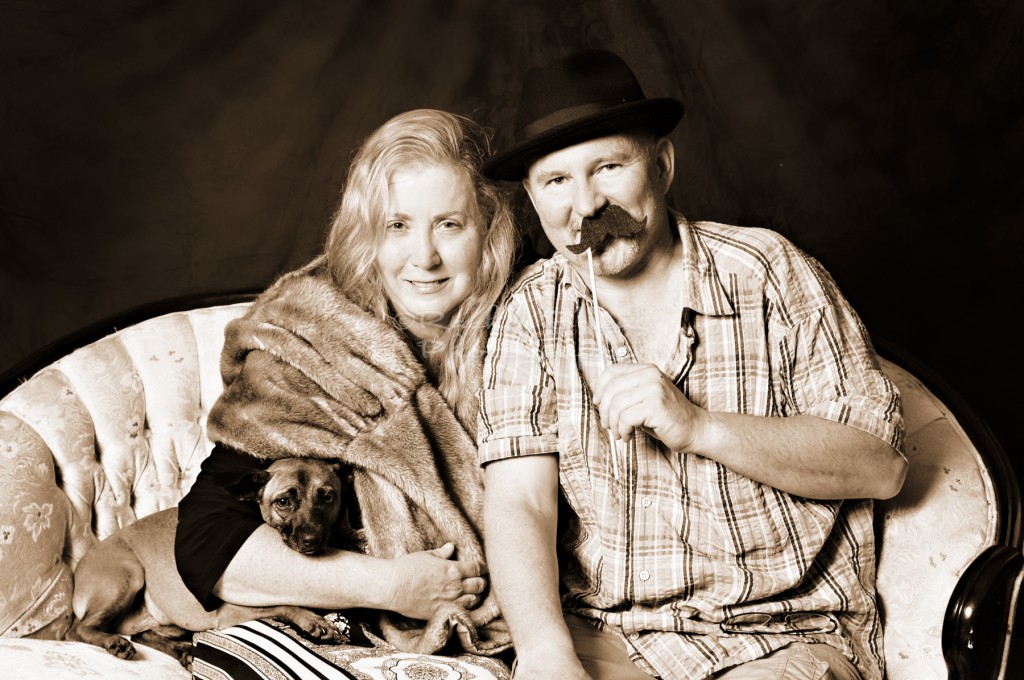 The only downside was the massive thunderstorm that struck, which ended up cutting the evening short.
A huge Thank you and shout out to everyone who helped me pack up in the pouring rain!
Now that the Photo Booth has been tried, tested, and proven to be a success, I can't wait for the next opportunity to use it again.