For a long while now, I've been in love with Vintage Botanical Flower Prints. These were originally presented as illustrations, with a very artful, and scientific feel. I wanted to create something that replicated this look, using Photography, to create Fine Art Prints. So last summer I created flat lay images of some of our lovely and prolific mid-summer wildflowers.
I created an arrangement with purple and pink hues which includes Harebell, Wild Bergamot, Aster, Smooth Fleabane, Vetch, and Paintbrush.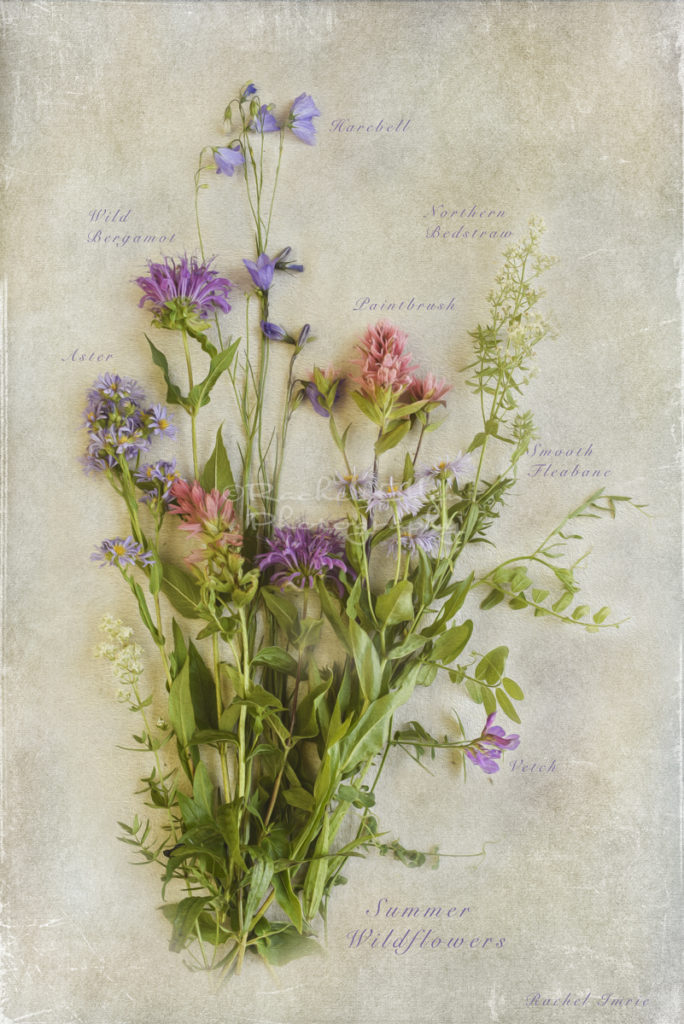 I then created an arrangement with sunny yellow hues which includes Goldenrod, Blanketflower, Cinquefoil, Red Paintbrush, Yellow Sweet Clover, Northern Bedstraw, and Aster.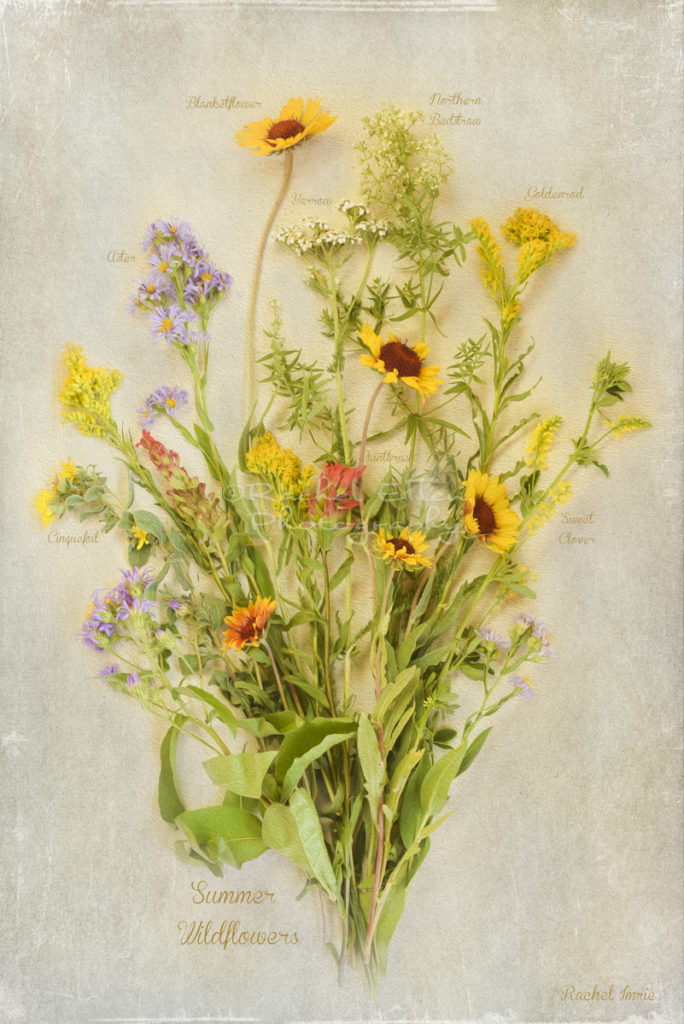 All of the flowers are local to the Foothills and Kananaskis areas of Alberta. Many of them can be found Province wide. Wildflowers have captured my interest and imagination since I was a child. I am still fascinated by the intricate details of each species. I often pour over books, learning about each one, appreciating their science and beauty.
I was careful to not pick rare wildflowers, which destroy the plant from picking, like the Wood Lily.
So I'm pleased to offer these Gallery Wrapped Canvas Prints I've created of local Botanical Wildflowers that you can enjoy all year long.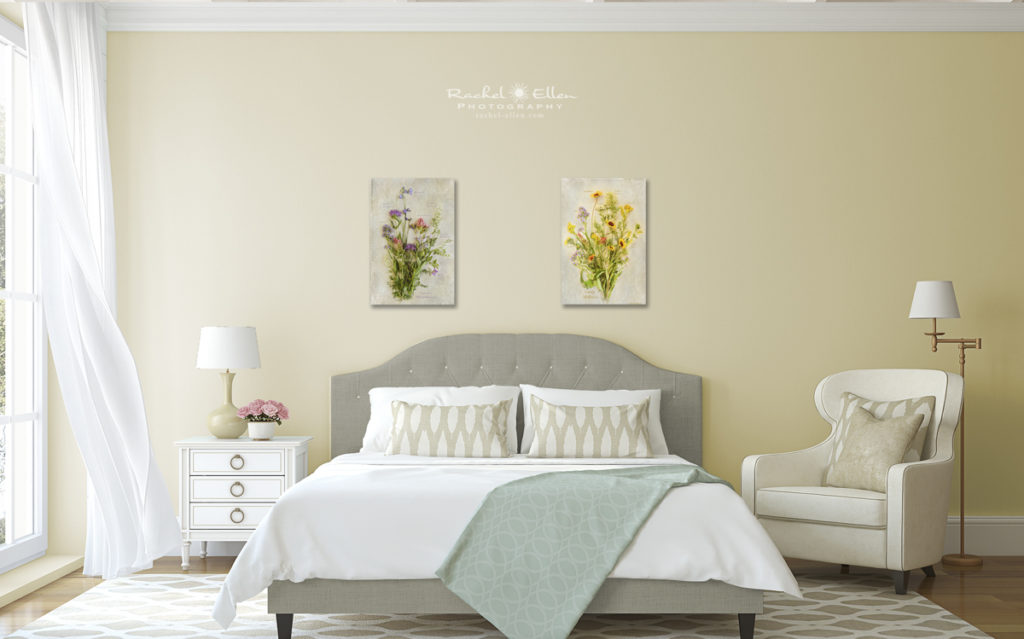 These are available in my Fine Art Gallery, or you can contact me for details.