These past few years I've had the pleasure of working on the Millarville Community School yearbook. It's one of the ways that I love to give back to my community, and it's a perfect fit, a way to use my talents, skill set, and energy to give back something to our families.
It's been really rewarding for me to to spend time with our kids and the school staff, capturing and preserving our every day moments, memories, and capture the big events that we work hard to make a reality.
Our yearbook team consists of myself, Shannon McClinchy and Wendy Gregson. All year long we're committed to ensuring each event, big or small, is captured by someone, either ourselves, or staff or students with cameras. We work hard on the mammoth task of combing through the hundreds of photos to select what will be in the yearbook. Each of us brings valuable input, ideas, and storytelling design to encapsulate the year for MCS students from Kindergarten to Grade 8. And while everyone has rushed headlong into summer vacation, we've been working hard to put all the finishing touches on the yearbook.
Designing, selecting, and putting it all together can be a challenging task. It can be frustrating because we can't use all of the photos, and there are so many good ones we want to include. It can be hard to narrow it down. But it is rewarding to see that even though not every image makes it into the yearbook, they often resurface in slideshows, and in other memories. It is such an honour to be a part of that.
The best part has been to be included. To be able to capture so many of the every day moments and school memories of not only my own children, but many others. To be a part of celebrating our kids as they grow, learn, achieve, and have fun.
It's so neat to see our kids running their hearts out and working hard at their sports. From the athletes that are breaking records, to the not so athletic children, who still work very hard, I love to share your events with you and capture you in the moment.
I love how the kids cheer each other on, and show such good sportsmanship among themselves.
The behind the scenes moments at sports events make me giggle too, such as the boys who were doing chest bumps, or kids giving piggybacks or horseback rides to each other.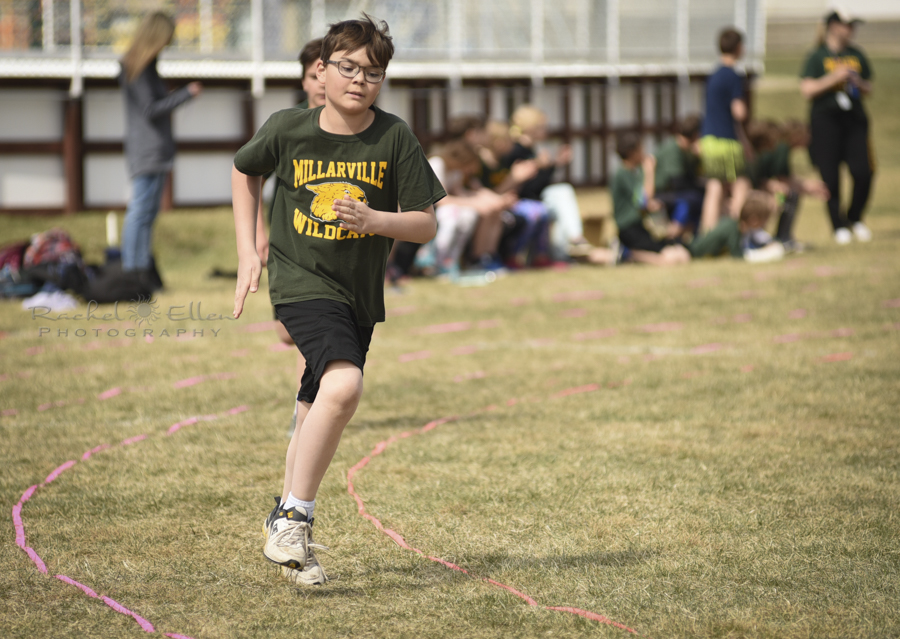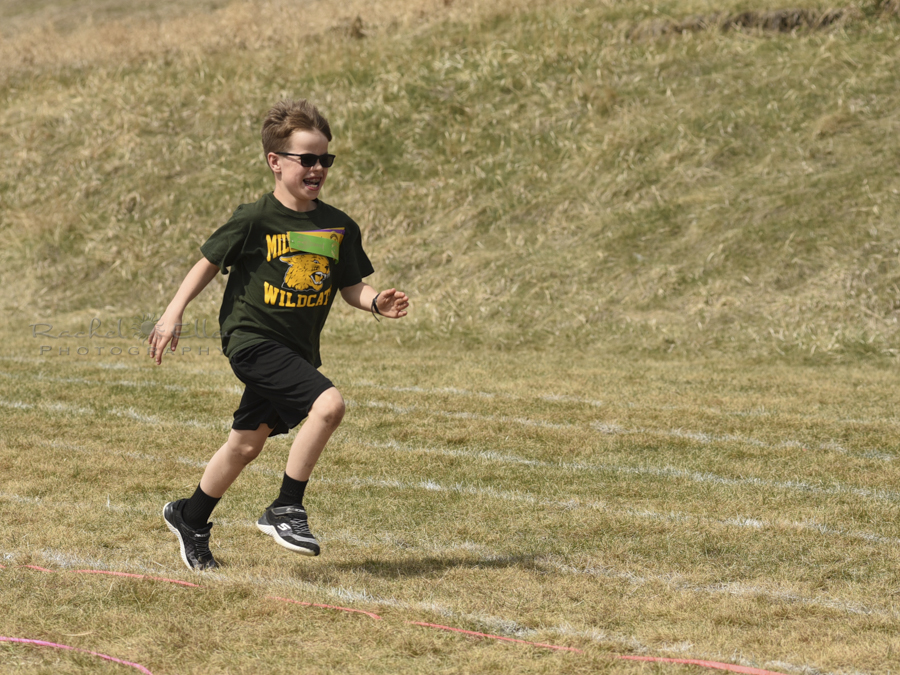 I love capturing our kids during Pumpkin Palooza, as they parade in their Halloween Costumes, and the older kids co-ordinate the games and activities for the younger grades, at the Christmas concert as they sing their hearts out, at the Round Up as they danced, won cakes, and played games, and at our Winter Carnival, as they folk danced, played the spoons, and had sledding relay races through the halls.
I got to share in the adventure of downhill skiing with the older students, and spend the day helping one student, a beginner to skiing, practice her new skill.
I've shared in field trips, watching the pure delight of students on an outing. I especially enjoyed when we ate lunch in the high-rise walkway of the Glenbow Museum, our country students taking in the big city.
I shared the epic field trip with the Grade 3's to the Royal Tyrell Museum in Drumheller, holding hands with one student as we explored the museum (I'm a mother of two boys who never want to hold hands anymore, so it's cute when the girl students want to hold hands). We excavated dinosaur bones, laughed as Miss Olver looked a bit like a Picasso painting in the graph sketch, and then helped students come up with the last bit of change they needed at the gift shop.
One of the most meaningful memories I captured, was the beaming smile of a normally shy boy, as he graduated from D.A.R.E. He shared with me how his participation in the class helped him encourage his dad to stop smoking. I know we had many important conversations at our house, as my son participated in D.A.R.E., and he worked very hard on his graduation project.
It is truly a rewarding experience to share all of this with my sons, their fellow classmates, and students of their school. And it brings me great joy to be part of the team putting it all together for students and their families, so that next fall when we start fresh, you can look back on all these wonderful memories, always remember how special it is to be part of this community, how you've grown, and the experiences you've shared.
*Some of the images I've mentioned do not appear in this blog, but watch for them in the yearbook when you receive it this Fall.