Well, it's not actually a river.  But the other day, as I walked down our driveway, the warm springlike weather had created a small river on our lane. The rivulets of water carved small channels as the water followed the destination chose for it by gravity, down the hill. The cheerful sound was musical and uplifting.

After collecting the kids from the bus at the bottom of our hill, our walk back up was filled with excitement about "the river".
But once we arrived back at the house, and snacks were eaten, their laziness threatened to set in, as they each vied for a turn on the iPad to play Minecraft.

But when there's a river on your driveway, and a warm wind blowing, it begs you to go outside and explore it more fully. To put on your rubber boots, and old clothes, and see where your imagination takes you. So after some mild prodding, that's just what we did. And it was time well spent.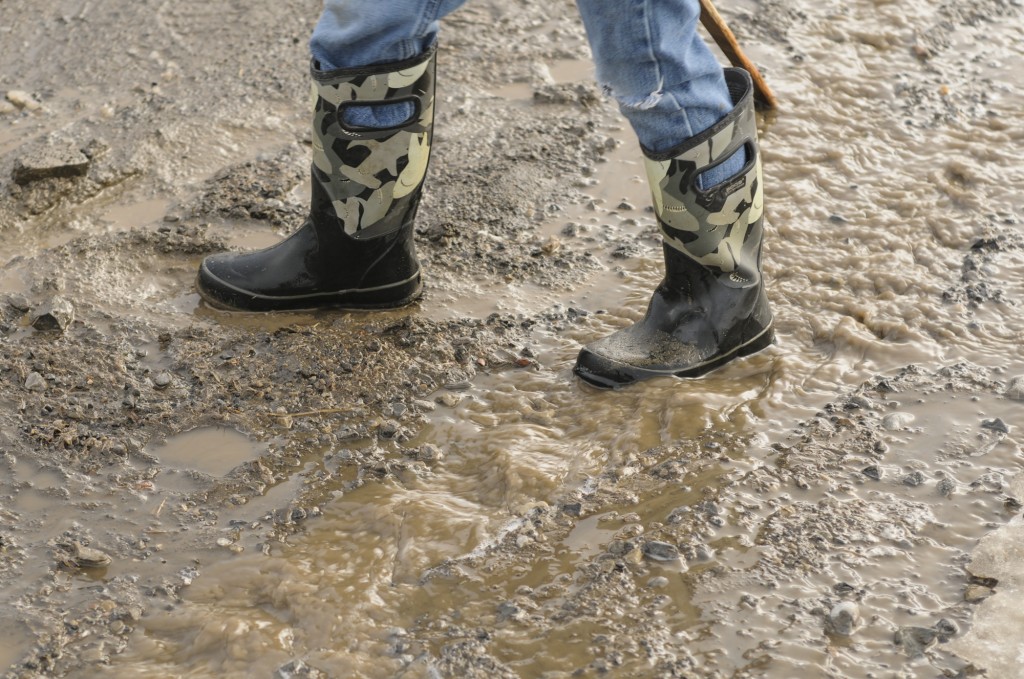 The springlike weather also insists one get out their camera, and see what inspiration you can find in a river, so I followed the children to the puddles, to see what would unfold.

Although I was right there with them, I stayed silent, and I became a quiet observer of their imaginative story they were acting out. It played out something like an action comic book, with a snow world, a pizza world, evil snowmen, a Death Star, a toucan, swords, ninjas, guns, and bombs blowing things up. I really don't know what it was about, but it was quite a story to listen to.



I love how David still takes his sword everywhere. And I actually got some great, natural, unscripted images of Brodie, who I have struggled to photograph lately, as like many kids his age, he often  puts on a very posed, unnatural smile for photos. I know these natural portraits of them playing their game will be a great memory to look back on in the years to come.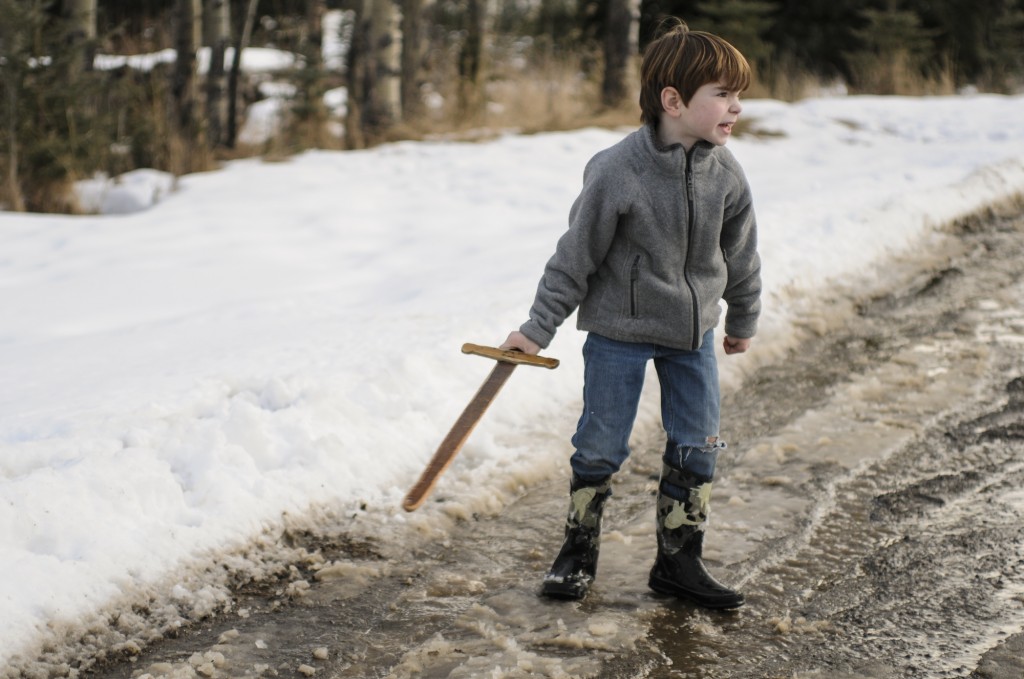 The river didn't last long. Yesterday David and I went for a walk, and he was disappointed to find it only a trickle. The snow that fed its headwaters has nearly all melted. But these fleeting moments of spring,  and the imagination they awake are worth soaking up, and enjoying.